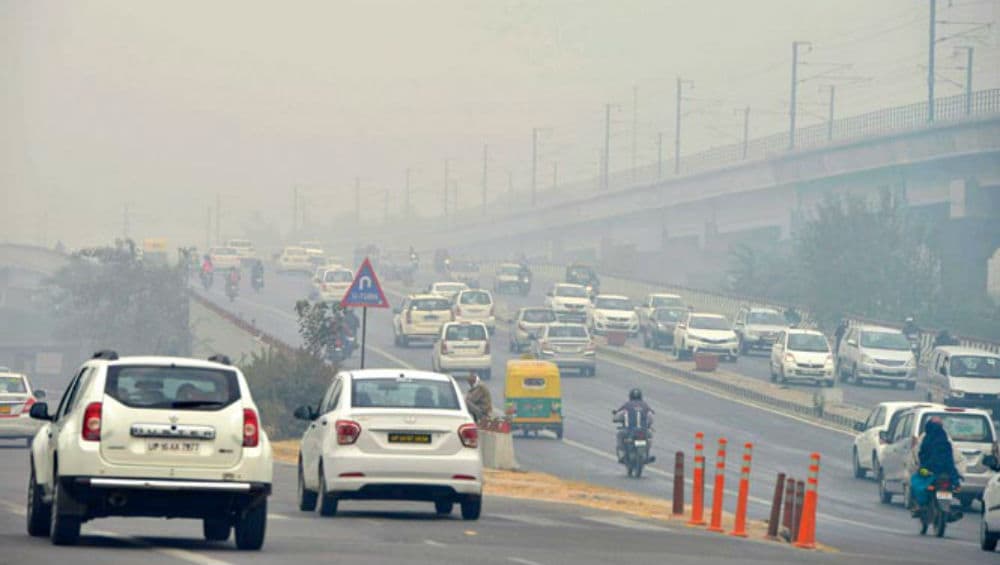 New Delhi, October 24: The air quality in Delhi has worsened ahead of Diwali 2019, with no signs of respite for people in the city. According to the Air Quality Index (AQI) data, major pollutants PM 2.5 at 212 in 'Moderate' category and PM 10 at 222 in 'Poor' category has been recorded in Lodhi Road area.
The air quality had slightly improved, but not majorly. The marginal improvement can be attributed to the impact of the easterlies that have reduced the impact of the northwesterlies which have been bringing the biomass from stubble burning in the neighbouring states to Delhi. High deterioration in AQI is expected in the first week of November now. Delhi Air Pollution: AQI Slightly Improves to 'Moderate' Category in Lodhi Road Due to Change in Wind Direction.
The situation is expected to get worse after Diwali with the bursting of firecrackers that will contribute more towards air pollution. The apex court has declared only two types of firecrackers legal to be sold in Delhi. The green version of "phuljhari (fire stick)" and "anar" are both silent. The rest, including bombs, rockets and other chakri are banned. However, it will be interesting to see how many follow the rules and won't contribute more towards the worsening of the air.