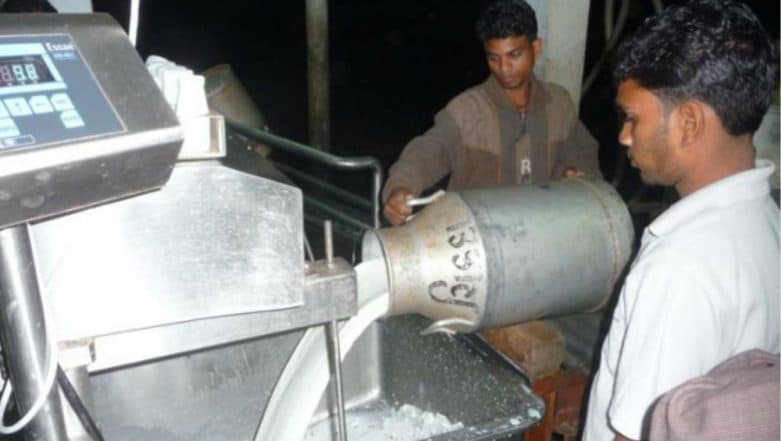 Dairy farmers in Maharashtra will distribute milk for free as a form of protest against the low procurement prices given to them by dairies. The week-long protest will start from May 3.
Last year, the farmers in Maharashtra had gone on a strike citing low milk prices as one of the main reasons. The framers had demanded a base price of Rs 50 per litre whereas the government had announced a price of Rs 22. After discussions with farmers, the government decided to raise the procurement price to Rs 27.
According to a report in the Indian Express, both the cooperative and private dairies, had paid the procurement price as agreed till August 2017 but brought down the prices as the "month came to an end." The dairies on their end have stated that GST on milk based products such as ghee and butter and low prices for skimmed milk in international markets have forced them to slash the procurement cost.
As per the report by Indian Express, the Gokul union is paying Rs 25 per litre in the district. But outside Kolhapur, farmers are getting paid Rs 22 per litre only. In fact, some dairies are paying as low as Rs 19 in Pune and Ahmednagar dairies pay between Rs 20-22 per litre. Maharashtra collects around 1 crore litre milk per day out of which 60 percent is collected by private players whereas the other prominent 14 cooperative unions keep the remaining 40 percent.