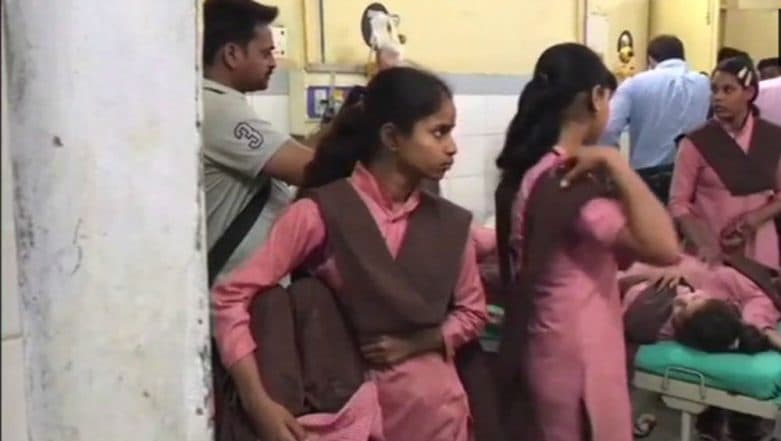 Etah, March 16: The Mid-day Meal Scheme or Yojana was started by the government of India to provide well cooked food to students of backward and other blocks nationwide in order to improve the nutritional intake among young children. It also encouraged attendance among primary school students by making it mandatory for students to have above 80% attendance to get the mid-day meal (80% in UP). But in a shocking event in Uttar Pradesh, more than 40 students fell ill due to food poisoning after consuming the mid-day meal. The students of Kasturba Gandhi School in Uttar Pradesh's Etah were admitted to a hospital after they complained of severe stomach pain a few hours after they were served the meal in their schools and were taken ill.
Meanwhile, Etah District Magistrate Amit Kishore has ordered a magisterial inquiry into the incident.
Etah: More than 40 students of Kasturba Gandhi School admitted to hospital due to food poisoning after consuming mid-day meal.

— ANI UP (@ANINewsUP) March 16, 2018
Students falling ill after consuming mid-day meal has been making headlines for quite some time now. In December last year, 28 students fell sick after consuming 'Khichdi' served at a school in Mumbai.
What's appalling is the fact that despite repeated incidents and reports of mid-day meal shockers, there has been no accountability for those at fault. On May 12, 2017, a snake was found in the meal in a Faridabad government school. On February 19, 2015, there were reports of over 60 students and head cook falling ill in Bihar after consuming the meals. There are a lot many such cases from various parts of India.
Over the years, there have been reports from various parts of the country about students falling ill after having the mid-day meal. Reports of lizards falling in the food while being cooked, dead rats found in the food stock and other such horrific reports have emerged from schools after students fall sick. The state administration must take note and adopt strict measures for ensuring the hygiene of food so that the school children don't have to suffer because of a basic need. The mid-day meal was envisaged as a boon for the students, it shouldn't turn into a bane.