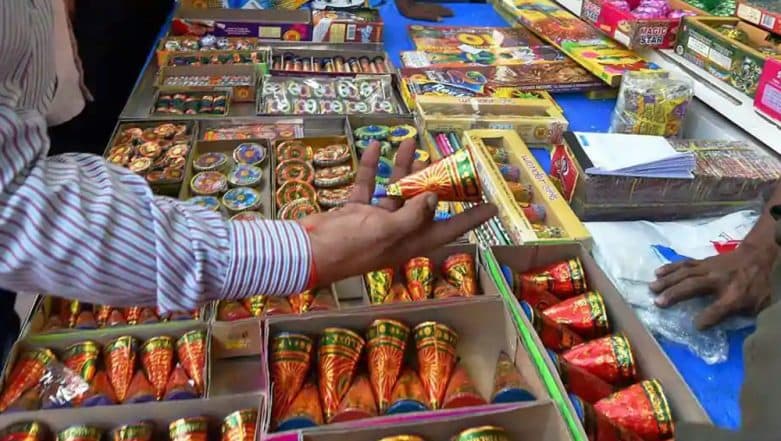 Sivakasi, November 13: India's firework manufacturing hub, Sivakasi on Monday decided to shutdown firecrackers production indefinitely, demanding a lifting of the supreme court's ban that restricts the time for bursting crackers. This shut down will, directly and indirectly, impact the employment of almost 8,00,000 to 1 million people, which is about 90 per cent of the country's firecrackers' production. Sale of Safe and Green Firecrackers Allowed, No Complete Ban Across India, Rules Supreme Court Ahead of Diwali 2018.
This comes after the firework manufacturers claimed that there has been a 60 percent fall in the sale of crackers due to apex court's order. The indefinite strike was announced by Tamil Nadu Fireworks and Amorces Manufacturers' Association (TANFAMA) general secretary Mariappan, who earlier condemned SC's decision and said there is no such thing as 'green crackers'. The top court also banned the use of barium hydrate which was a major raw material for crackers. Tamil Nadu Tops in Cases Over Bursting of Crackers.
This comes after the apex court on October banned the use of pollution-causing firecrackers, amid pollution concerns. The top court ordered that fireworks should be burst only for a two hours period. It also made it mandatory to manufacture and sale of 'green crackers' which have less harmful chemicals and low sound emission. This order of SC received a major blow from firecracker manufacturers who said that this would shut down their industry.