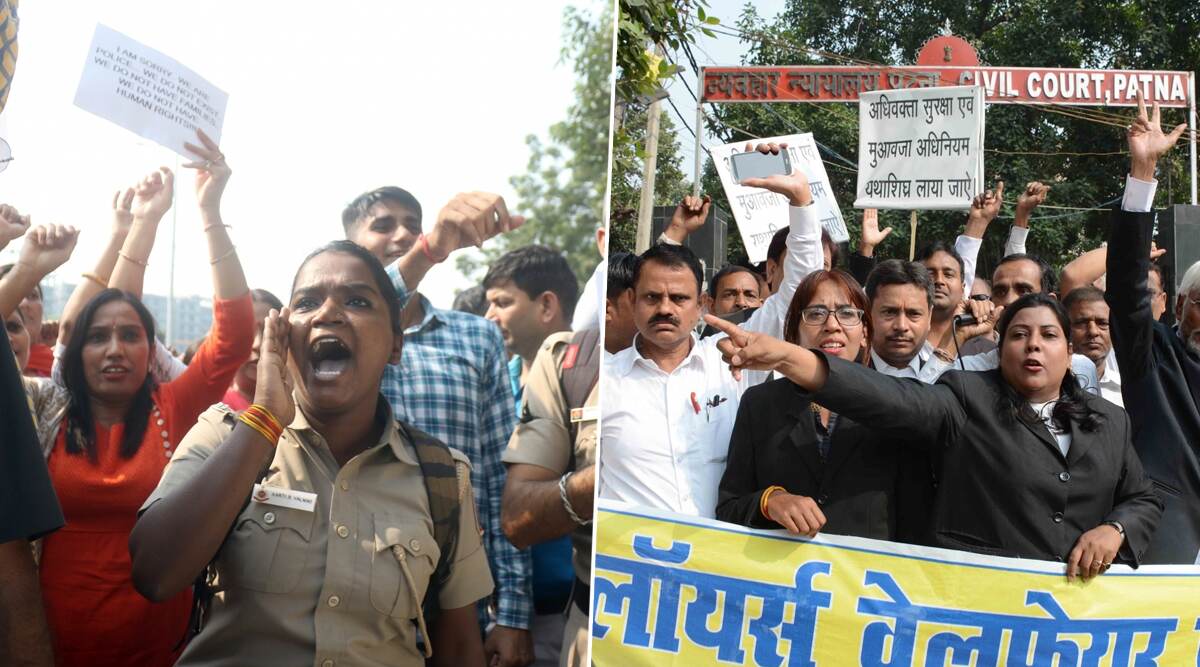 Alwar, November 6: After repeated incidents of violence against Delhi Police personnel allegedly by lawyers in the national capital over the past few days, a clash between policemen and lawyers took place in Rajasthan's Alwar on Wednesday. Policemen and lawyers came face to face outside a court in Alwar after an advocate allegedly slapped a constable. A commotion ensued following the incident and cops and lawyers indulged in a fistfight. Delhi Police-Lawyers Clash: Kiran Bedi Defends Cops, Says 'Never Let Men And Women in Uniform Lose Faith in Their Own Service'.
The incident comes a day after Delhi police personnel held a massive protest the Police Headquarters at ITO against the assault on some of their colleagues by lawyers at the Tis Hazari court premises on Saturday and outside the Saket court on Monday. At the Tis Hazari court, clashes broke out over a parking row. At least 20 police personnel and several lawyers were injured and many vehicles were damaged in the incident. The lawyers alleged that the police fired at them. Kerala IPS Association Extends Support to Delhi Police.
Earlier today, Delhi's Lieutenant Governor Anil Baijal met Police Commissioner Amulya Patnaik and Joint Commissioner Rajesh Khurana among others at Raj Niwas. Baijal had called the clash between cops and lawyers "unfortunate", adding that it is imperative to restore the trust between the two and also to ensure that justice is done impartially in the entire matter. Meanwhile, the Bar Council of India demanded arrest of police officers involved protest against lawyers.
"The Bar and the people of this country demand stern and strong disciplinary action, the immediate suspension of those who participated in the dharna and the dismissal of those policemen who were/are active in shouting slogans, abusing and threatening the lawyers and judges," the Bar council letter read. The Delhi High Court has ordered a judicial inquiry into the violence by a team comprising a retired judge, Directors of the Central Bureau of Investigation (CBI), the Intelligence Bureau and Vigilance.