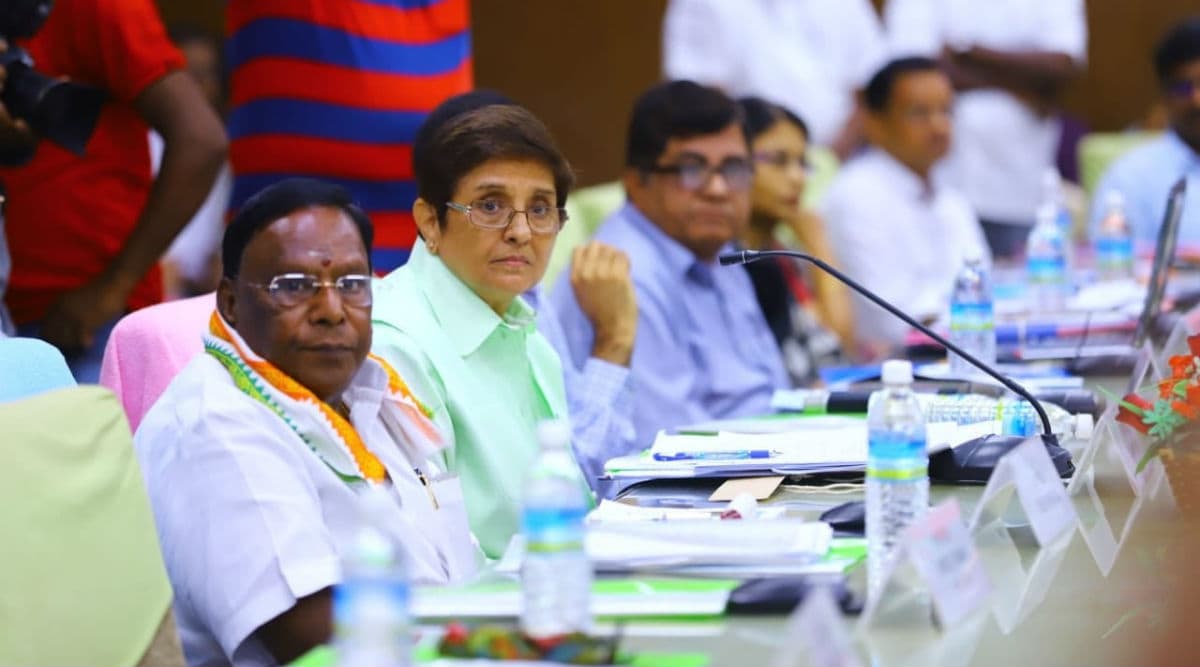 New Delhi, November 6: Puducherry Lieutenant Governor and former Indian Police Service (IPS) officer Kiran Bedi on Wednesday defended Delhi Police personnel and said that "they need to be protected by seniors". Kiran Bedi was reacting to clashes between police personnel and lawyers that took place in the national capital over the last few days. "Never drive men and women in uniform to the wall and let them lose faith in their own service and own seniors," she said. Kerala IPS Association Extends Support to Delhi Police.
"When policemen and women perform their duty fairly, firmly, fearlessly and responsibly, they need to be protected by their seniors," Bedi, the first woman IPS officer, said in a statement. Hundreds of policemen remembered one of their most beloved officers with loud chants of "Kiran Bedi Lao, Delhi Police Bachao" during a protest outside the Police Headquarters. Despite Protest, Work as Usual: Delhi Police.
The agitating cops gheraoed the Police Headquarters at ITO to protest against repeated incidents of violence against them by lawyers. It all began with violence and arson at the Tis Hazari Court complex over a parking row. At least 20 police personnel and several lawyers were injured and many vehicles were damaged in the incident. The lawyers alleged that the police fired at them.
The reason for the police personnel remembering Bedi is rooted in a February 17, 1988 incident at Tis Hazari Court complex, when Bedi backed the police force and had a face-off with lawyers, who were protesting the handcuffing of an advocate on suspicion of theft. "But I remained firm and refused to budge to the demand of the lawyers seeking suspension/arrest of the cops responsible for handcuffing the advocate," she said on Tuesday.
Policemen in Delhi have so far not recieved much support from senior officers. On Wednesday, Bedi also tweeted: "Leadership is a 'Character' that takes responsibility and takes tough decisions. It is a 'life' of 'doing'...Tough times go, Memories of Tough Acts Remain." Kiran Bedi is also known as "Crane Bedi" for ordering the towing away of former Prime Minister Indira Gandhi's car from Delhi's Connaught Place area in 1982.
The Delhi High Court has ordered a judicial inquiry into the violence by a team comprising a retired judge, Directors of the Central Bureau of Investigation (CBI), the Intelligence Bureau and Vigilance.