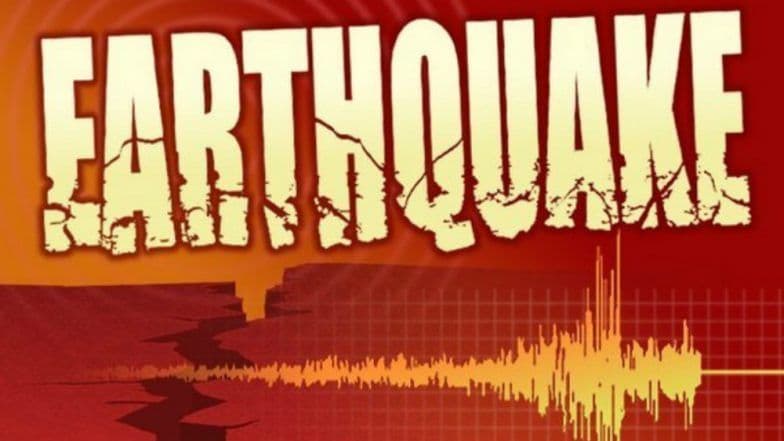 Kohima, August 26: An earthquake of magnitude 4.7 struck the north-eastern state of Nagaland on Monday. A tweet by ANI quoted  the European-Mediterranean Seismological Centre (EMSC) saying that  the quake struck 132 km East of Tuensang in Nagaland today. Another strong quake of magnitude 5.1 on Richter Scale struck Myanmar, the Southeast Asian nation, at 08:19 am on Monday, the India Meteorological Department (IMD) informed. No loss of life or damage to property was reported in both the quakes. Earthquake of Magnitude 4.6 on Richter Scale Hits Nicobar Islands; No Casualties Reported.
On August 22, an earthquake of magnitude 3.7 on the Richter scale was reported in Karbi Anglong district of Assam.  The tremors were felt at 9.15 pm at a depth of 42 km. In the last week, a moderate intensity earthquake of magnitude 4.2 jolted parts of Kutch district in Gujarat. Reports inform that the quake was felt at 2.43 pm with its epicenter recorded 6 km north-north west of Bhachau in Kutch district.
On August 19, a 2.9 magnitude earthquake hit the India-Myanmar border region in Manipur.  The earthquake struck the Ukhrul district of eastern Manipur and nearby Myanmar bordering region at 10.56 p.m, the India Meteorological Department.