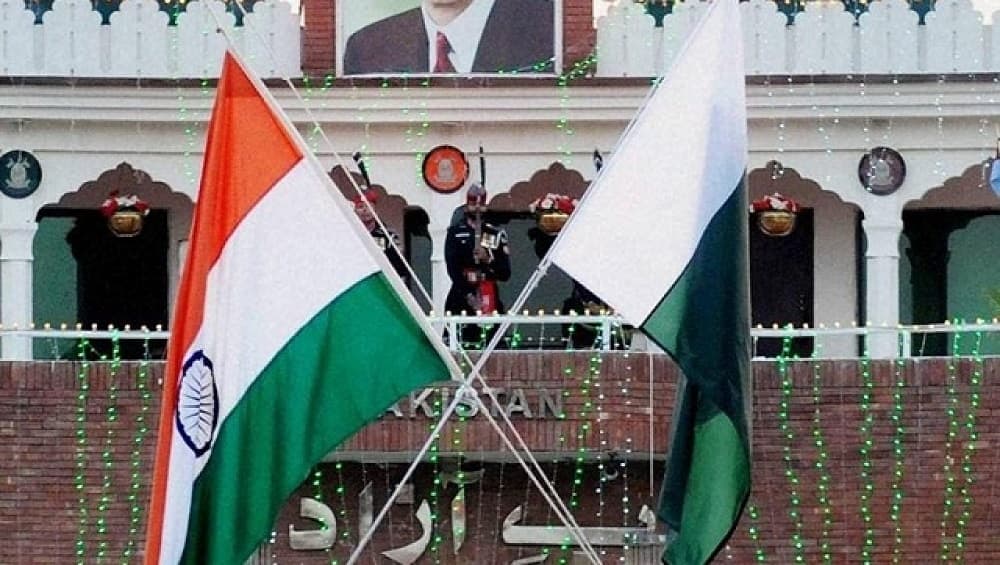 New Delhi, October 24: India and Pakistan signed agreement on Kartarpur Corridor today. Joint Secy MHA SCL Das said, "With the signing of this agreement, a formal framework has been laid down for operationalisation of the Kartarpur Sahib Corridor." This will open a land corridor between the two countries and will allow Indian pilgrims to cross over and visit a revered Sikh shrine.
Das further said."The Pakistan side has agreed to make sufficient provision for 'langar' and distribution of 'prasad' in the Gurdwara premises."The Kartarpur corridor connects Darbar Sahib in Pakistan's Kartarpur with the Dera Baba Nanak shrine in Gurdaspur district of India's Punjab province. It allows visa-free movement of Indian pilgrims, who will have to just obtain a permit to cross over to Pakistan. Kartarpur Corridor Talks: Pakistan Postpones Bridge Construction Till Guru Nanak Dev's 550th Birth Anniversary.
Watch ANI Video:
#Watch Joint Secy MHA SCL Das after India & Pakistan signed agreement on Kartarpur Corridor https://t.co/JVRGKoiJXg

— ANI (@ANI) October 24, 2019
The ceremony took place at the "zero line" on the border. India and Pakistan planned to open the corridor in early November before the year-long celebrations to mark the 550th birth anniversary of Guru Nanak Dev, the founder of Sikhism who spent more than 18 years at the Kartarpur.
The foundation stone for the Kartarpur corridor was laid in Punjab's Gurdaspur district by Vice President M Venkaiah Naidu last November. Prime Minister Narendra Modi will inaugurate the Kartarpur Corridor on November 9th and flag off the first Jatha of 550 pilgrims to Kartarpur Sahib.