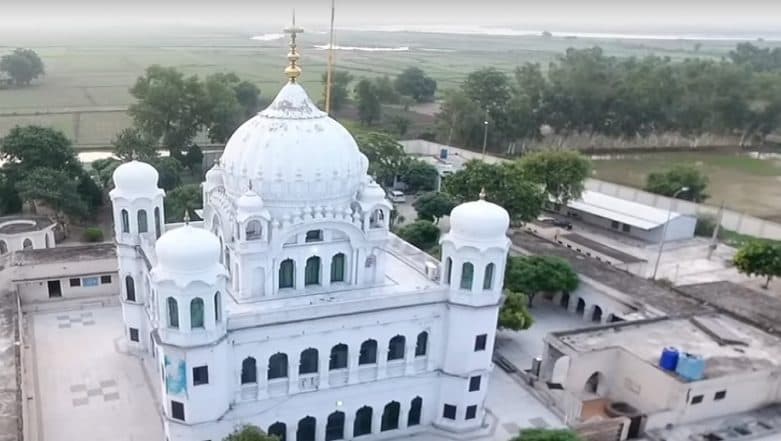 Amritsar, August 31: Pakistan postponed construction a 300-metre bridge from zero-line to Kartarpur after the celebrations of Guru Nanak Dev's 550th birth anniversary are over. Islamabad on Saturday expressed its inability to construct the bridge citing the shortage of time. During the meeting of technical committees of both the countries at zero-point on Friday, Pakistan said that it would be constructing a service lane to facilitate the pilgrims. Kartarpur Corridor: How to Reach Dera Baba Nanak to Visit Kartarpur Sahib Gurudwara in Pakistan From Various Cities of India.
Meanwhile, the Indian government has directed the construction company to complete the Rs 177 crore project by October 30, reported India Today. India will also construct a bridge over the Ravi river. In the meeting which was held on August 30, both the countries also discussed the date for the inauguration of the corridor. The next meeting between India and Pakistan will likely to take place in the first week of September.
According to reports, after the meeting, the Pakistan Foreign Office (FO) said that "good progress" was made during technical level talks. Meanwhile, yesterday's meeting on the Kartarpur Corridor was the first meeting between the two nations after the abrogation of Article 370 related to Jammu and Kashmir on August 5 which has led to escalation tensions between India and Pakistan. Pakistan, India Officials Meet, Discuss Modalities for Kartarpur Corridor.
Union Home Minister Amit Shah on Saturday said the Modi government is committed to completing the Kartarpur Sahib corridor within the stipulated time. The assurance of the home minister came a day after the meeting.
Kartarpur Sahib is around six kilometres from the Indian town of Dera Baba Nanak. Pakistan will build the corridor from the Indian border to the Gurdwara Darbar Sahib in Kartarpur, while the other part from Dera Baba Nanak in Gurdaspur up to the border will be constructed by India.
(With agency inputs)