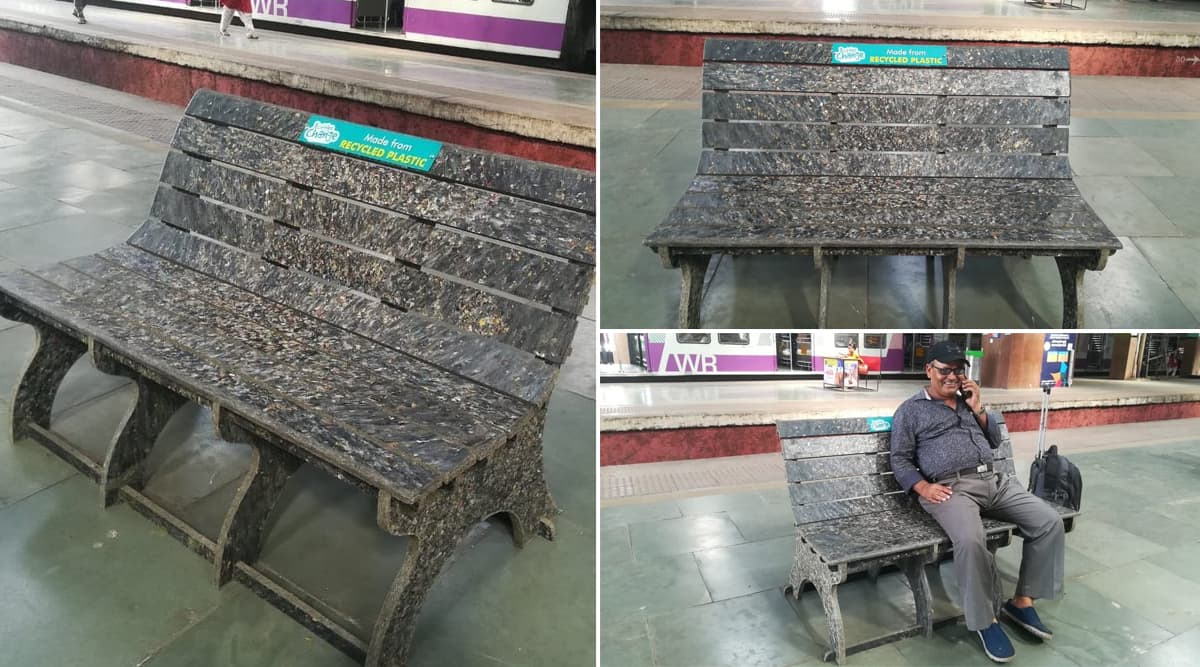 Mumbai, October 2: In another unique initiative by the Indian Railways, three benches made of recycled plastic have been installed at Churchgate station of Western Railway in Mumbai. According to a tweet by Ministry of Railways, these benches are strong and heavy which will help in protecting the environment from contamination. With this new initiative, the Indian Railways has also joined the government's step for environmental protection.
In his independence day speech this year, Prime Minister Narendra Modi had urged people of the nation to stop using single use plastic emphasizing that it is not good for the environment. In his address to the nation from the ramparts of the Red Fort, Modi said single-use plastic poses grave threat to the environment. Indian Railways Trains With Low Occupancy May Offer 25% Discounts on Chair Cars And Executive Seats.
Here's the tweet:
भारतीय रेल की एक और नई पहल - रीसाइकलड प्लास्टिक से बने 3 बेंच पश्चिम रेलवे के चर्चगेट स्टेशन पर लगायें गए हैं। ये बेंच मजबूत एंव वज़नी हैं, इससे पर्यावरण को दूषित होने से बचाने में मदद मिलेगी । pic.twitter.com/xUDHbp29vw

— Ministry of Railways (@RailMinIndia) October 2, 2019
In a bid to encourage people to stop using plastic, the railways had installed special selfie points using 'Plastic Hatela' image at several railway stations of Western Railway's Mumbai Suburban section, one of which was the Churchgate station. By installing the special selfie points, the Railways aims to send across the message of boycotting the use of plastic goods.
Here's the tweet of Special Selfie Points:
WR has put up selfie points at Churchgate & Andheri stations on #BeatPlasticPollution.It will also be provided at Borivali, Bandra & Mumbai Central to make people aware of #PlasticBan in Railways (less than 50 microns).Tweet ur selfies in comment section along with #SwachhBharat pic.twitter.com/iW0kNdTY3v

— Western Railway (@WesternRly) September 18, 2019
The Indian Railways has more than 8500 railway stations across the country. It has always been the endeavour of the Railways to provide adequate amenities to the passengers at stations. As per government data, several initiatives have been taken by the Railways to provide amenities to passengers.
Nearly 1100 water vending machines have been installed at 345 stations for providing pure drinking water to travelling passengers. Reserved and unreserved ticket booking facility through mobile phones have been made available for passengers and provision of Automatic Ticket Vending Machines (ATVMs) have been made available at railway stations for dispensation of tickets.