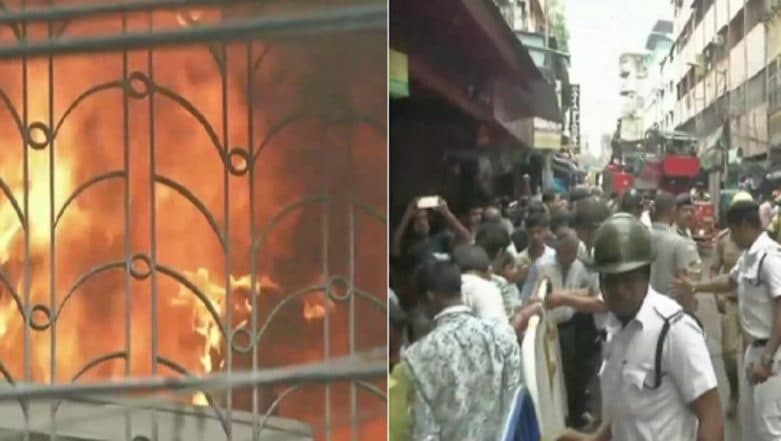 Kolkata, September 18: West Bengal Fire Department has filed an FIR against the CEO and owner of the Bagree market in Kolkata, where a massive fire had broken out on September 16. The action has been taken after the state government directed the police and the fire department to find out the cause of the fire and initiate strict legal action against those found guilty in this mishap. The fire has been finally brought under control after two days.
The massive fire broke out at Bagree Market around 2:30 am on Sunday, gutting at least 1,000 business establishments inside the G+5 building and causing huge losses to traders ahead of Durga Puja. One firefighter was injured while trying to arrest the fire and is admitted to Calcutta Medical College.
The building that caught fire, housed over 400 shops including that of medicines, chemicals and plastic goods. The market building located at 71 Canning Street is part of Burrabazar wholesale hub. The entire area was covered with thick black smoke. The building was initially a three-storeyed, and later two more floors were added to it.