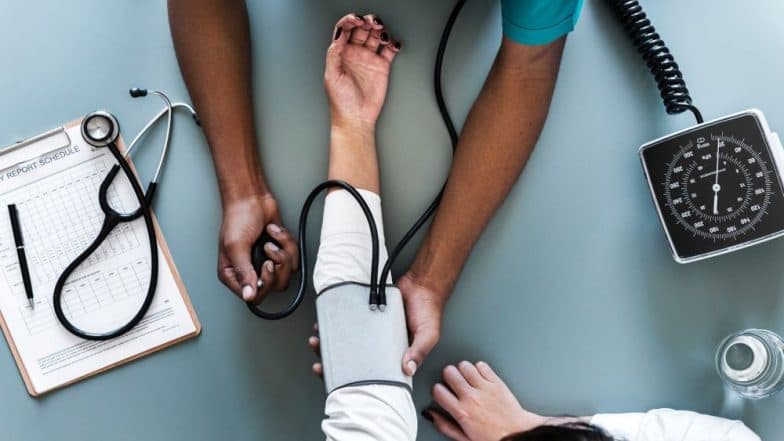 Kolkata, July 12: In an alleged incident of medical negligence, a severed finger of a chemical engineer went missing from a hospital in Kolkata. The disappearance of the severed finger came to the fore hours before it was to be stitched back in an operation. Following the incident, the patient Nilotpal Chakraborty's wife lodged a police complaint and alleged that the hospital staff lost her husband's severed finger as they were busy watching the World Cup semifinal between India and New Zealand.
Nilotpal Chakraborty met with an accident on Wednesday in which the tip of his left ring finger got severed. He was admitted to a private hospital in South Kolkata. One of his colleagues brought the severed finger to the hospital. "We deposited the severed finger at the emergency desk requesting them to preserve it as the surgery was scheduled for Thursday morning," the patient's wife Chayanika told TOI. Medical Apathy in Madhya Pradesh: Patient Dragged to X-Ray Room on Bedsheet by Hospital Staff in Jabalpur.
Around 10 am on Thursday Chakraborty was brought to the Operation Theatre (OT). Plastic surgeon Anupam Golash and his team were ready to stitch back the finger, but the severed finger didn't reach the OT. Chakraborty's family then came to know that the finger had gone missing. The hospital staff searched for more than two hours but couldn't locate the finger. Muzaffarnagar Medical Apathy: Woman Left Locked in Govt Hospital Ward, Quenches Daughter's Thirst With Toilet Water.
Chayanika alleged that most of the staff was busy watching the India-New Zealand match when her husband was brought at the hospital. "This was due to sheer negligence on the part of the hospital. I seek strong action against those responsible," she was quoted as saying. Following the disappearance of the finger, the hospital claimed that the severed tip could not have been stitched back and was useless but said that it was investigating the matter.
The police have sought CCTV footages from the hospital authorities to conduct a preliminary inquiry. The patient's condition was stable.