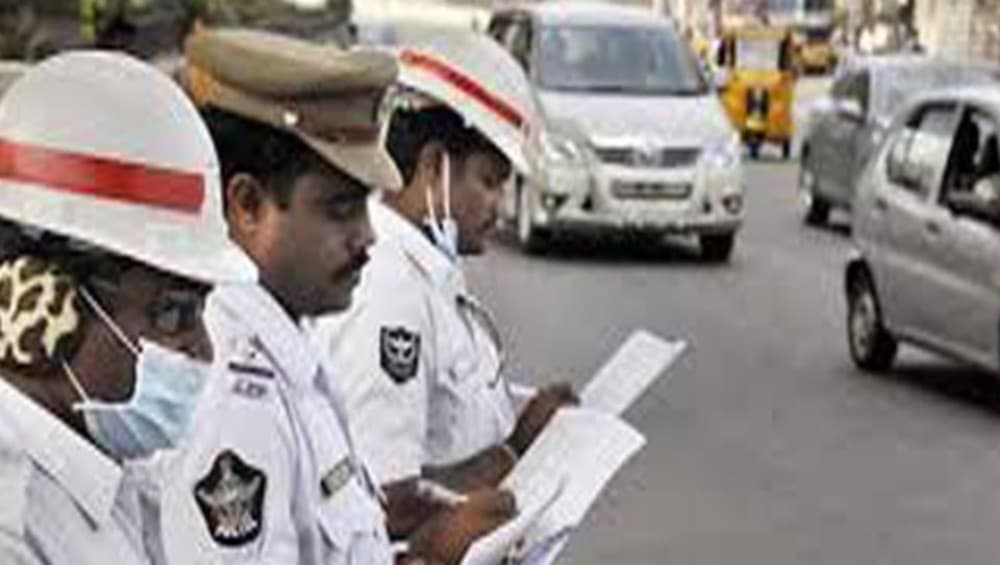 Bengaluru, September 17: The hefty fines for traffic violations under the amended Motor Vehicles Act have prompted motorists in Karnataka to queue for their vehicle's pollution under control (PUC) certificates. According to the Transport Department data, in the first two weeks of September over five lakh people in the state visited emission testing centre (ETC) to obtain a PUC certificate. New Motor Vehicles Act: List of States Where Hefty Fines Are Not Enforced.
As per the Motor Vehicles (Amendment) Act, 2019, failure of carrying PUC can attract a hefty fine of Rs 10,000. According to The News Minute report, the number of PUC holders in the state is up from 2,35,246 to 7,77,717 between August end and the second week of September. Amid Challans Under Motor Vehicles (Amendment) Act 2019, Nitin Gadkari Reveals That Even He Was Fined For Speeding At Mumbai's Bandra-Worli Sea Link.
An official speaking to TNM said that "earlier, we used to get around 30-40 vehicles per day but now there are around 150 vehicles queuing up in our emission testing centres. Many of them have not conducted tests for years." Uttar Pradesh Truck Drivers Wearing 'Lungi-Banyan' Can Face Rs 2,000 Fine.
Since the implementation of new MVC, it has been making headlines for massive fines. Last week, a truck driver from Nagaland was fined Rs 6,53,100 for violating traffic rules in Odisha. Before this, a truck owner from Rajasthan was issued a challan of Rs 1,41,700. A furious driver from Delhi also set his bike on fire after cops fine him Rs 11,000.
Meanwhile, considering the strict punishments, the Bharatiya Janata Party-ruled Karnataka government is planning to reduce fines under MVA 2019. "CM BS Yediyurappa has directed Deputy CM Laxman Savadi, who holds the transport portfolio, to study the Centre's September 1 notification and reduce the steep fines on traffic offenders on the lines of Gujarat and other BJP-ruled states did or doing," an official told IANS in Bengaluru.