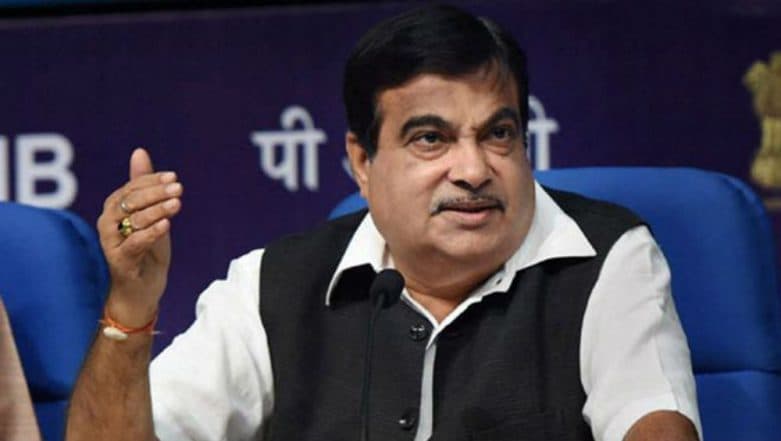 New Delhi, September 9: Amid heavy fines under the amended Motor Vehicles Act causing an uproar across the nation, Union Road Transport Minister Nitin Gadkari on Monday revealed that even he has been fined for speeding his vehicle in Mumbai. Gadkari said he has been fined for speeding on the Bandra-Worli sea link in Mumbai. "Even I have paid a fine for speeding on the sea link," Gadkari said. The Minister made this statement during his conversation with reporters about the major decisions of the Modi-led government in its first 100 days. UP Shocker: Aligarh Man Gets E-Challan For Not Wearing Helmet While 'Driving Car'.
According to a report by news agency PTI, Gadkari highlighted the bold steps taken by the Modi government and lauded the the abrogation of Article 370, which granted special status to Jammu and Kashmir. He said the abolition of Article 370 was the "most important achievement" of the government. While speaking to reporters about the achievements of the government, Gadkari said the criminalisation of instant triple talaq and the amended motor vehicles law were some of the big achievements of the Centre.
Several cases of violation of traffic rules and officials imposing hefty fines on drivers have surfaced from several states in India. In the last week, a Sambalpur Regional Transport Office (RTO) in Odisha issued a challan of Rs 86,500 to a truck driver for violating traffic rules. In August, the Motor Vehicles Amendment Act was approved by President Ram Nath Kovind. The amended Act aims at strict punishment for violation of traffic regulations and to bring discipline on roads.