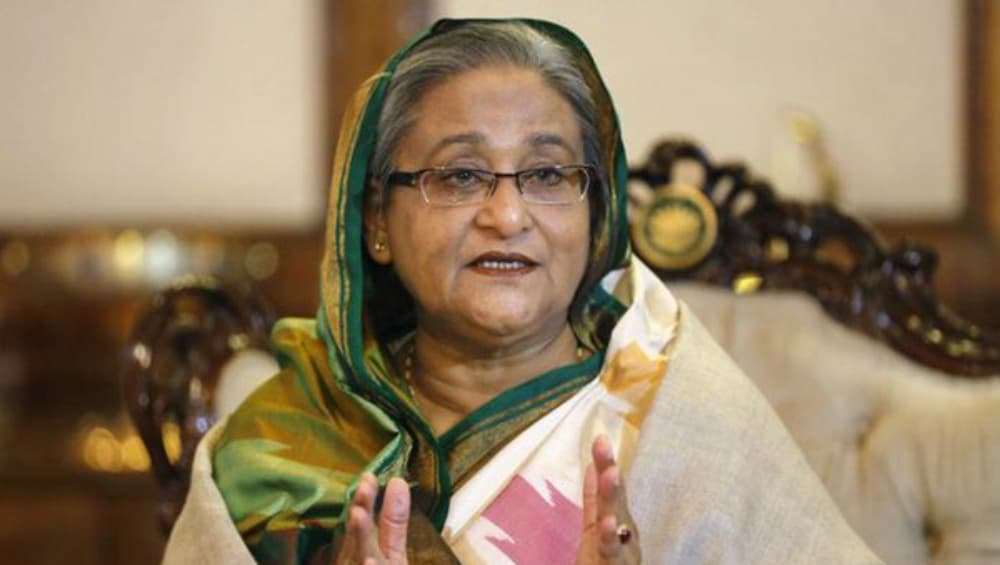 New Delhi, October 4: Bangladesh Prime Minister Sheikh Hasina, on a bilateral visit to India, told reporters that she no longer sees a problem with the National Register of Citizenship (NRC) drive in the nation. Hasina, while speaking to reporters at sidelines of the India Economic Summit of the World Economic Forum, said Indian PM Narendra Modi has addressed her concerns related to the citizenship drive in India. NRC in Uttar Pradesh? UP Police Ordered to Identify Bangladeshis and 'Other Foreigners' for Deportation.
Hasina, who is scheduled to hold delegation-level talks with Modi on Saturday, said she had raised the issue of NRC with him during their brief interaction in New York. The two leaders were in the American financial capital last week to attend the United Nations General Assembly (UNGA).
Hasina claimed that she had informed Modi about Dhaka's concerns over the NRC drive, as India's ruling party has reiterated its stand to drive out the illegal immigrants to Bangladesh. Modi, she claimed, allayed her concerns by stressing that there is "nothing to worry about".
Modi had told her that India and Bangladesh share "good relations" and the NRC drive is not intended to worsen their cooperation on any fronts, Hasina claimed. "I don't see any problem. I had a talk with Prime Minister Modi. Everything is okay," she was reported as saying.
Sources part of the Bangladeshi delegation have told reporters that Hasina might once again briefly touch upon the NRC issue during her bilateral meeting with Modi on Saturday.
Despite the Indian PM assuring her that Bangladesh would face no challenges due to the NRC drive, his close aide and Home Minister Amit Shah told a gathering in Kolkata on Tuesday that "each and every infiltrator would be identified and deported to Bangladesh".