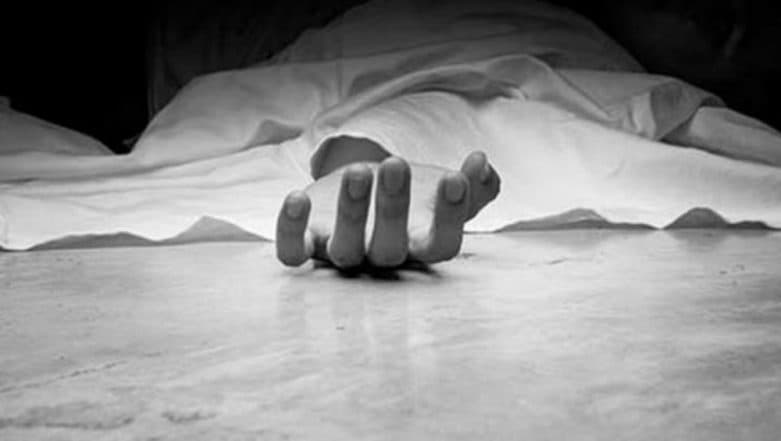 Bhubaneswar, September 8: In a heart-wrenching incident, a tribal woman in Malkangiri district of Odisha committed suicide after finding it difficult to make ends meet. She also poisoned her two sons, before drinking the same soft drink laced with insecticide on Saturday. Neighbours of the deceased have confirmed that she was depressed as it was difficult for her to make ends meet. She had no means to earn and was not able to provide food to her children, they were reported as saying.
The deceased has been identified as Muka Padiami, a resident of Telrai village in Kalimela block of Malkangiri. The 45-year-old, along with her two sons - Muna, 8, and Deba, 6 - were taken to a local hospital where they were declared dead. The MV-79 police station, under whose jurisdiction the village falls, has registered a case of unnatural death. Gurugram Woman Attempts Sholay-Style Suicide Stunt in Cyber City After Being Fired From Job.
A preliminary probe has revealed that the woman was a widow, with her husband dying four years ago. Her only means of sustenance was the 25-kg food grain being provided by the government under National Food Security Act. Though Padiami was entitled to Rs 500 widow pension, she was not receiving it.
The investigators have also found that she was involved in a heated argument with her in-laws on Friday, which may have prompted her to take the extreme step. Telrai gram panchayat sarpanch Muta Sodhi, while speaking to reporters, also claimed the suicide could had been triggered due to the family feud.
This is the second incident of a widow committing suicide in Malkangiri district has been reported in the past three months. In June, 35-year-old Sita Madkami poisoned herself, son and daughter after not being able to feed them. While she died, the children survived after timely medication.