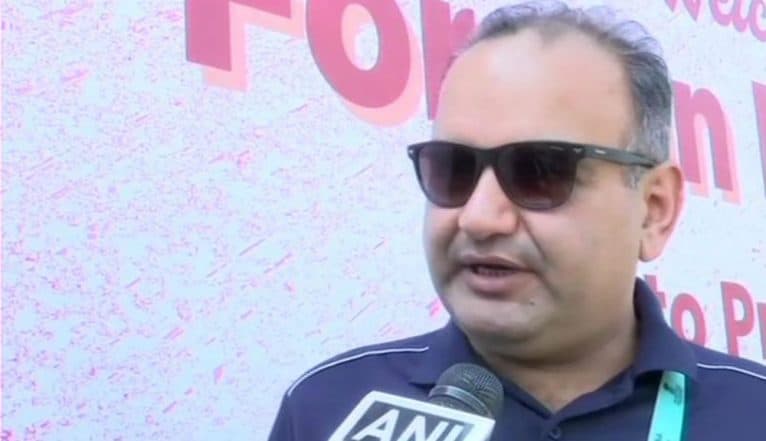 Lucknow, February 22: Amid escalating tension between India and Pakistan after the February 14 Pulwama terror attack, a Pakistani MP has visited Kumbh Mela in Prayagraj. Ramesh Kumar Vankwani, who is from the ruling Pakistan Tehreek-e-Insaf (PTI), was re-elected to the National Assembly of Pakistan on a reserved seat for minorities in Pakistani general election, 2018.
Ramesh Kumar Vankwani said he was invited by the Indian government to visit Kumbh Mela in Prayagraj. "I have been here numerous times before but this time I have been called by the government," he told news agency ANI. Vankwani hailed the Indian government for organising Kumbh Mela 'with discipline'. "I want to congratulate the government of India for the way Kumbh is being conducted this time with discipline," he said. Imran Khan Asks Pakistan Army to 'Respond Decisively' to Any Indian Aggression.
Vankwani was earlier associated with Pakistan's former prime minister Nawaz Sharif's Pakistan Muslim League-Nawaz (PML-N). He said he will meet Prime Minister Narendra Modi and External Affairs Minister Sushma Swaraj. "I'll request them that we should move forward towards peace. I have asked (Pakistan) establishment and government and they also don't want such situations to be created," Vankwani said.
He shot to fame in September 2014 when he along with Rehman Malik was removed from a flight because of their late check-in which caused the flight to delay. Tension is mounting between India and Pakistan after the Pulwama suicide bombing that killed 40 CRPF troopers and which was claimed by the Pakistan-based Jaish-e-Mohammed (JeM).