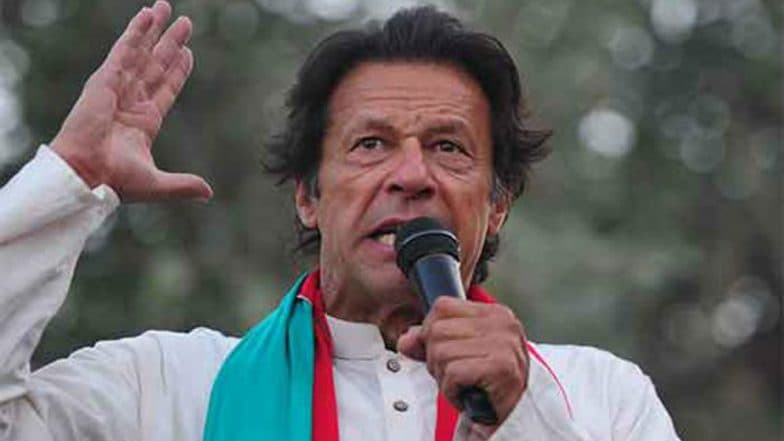 New Delhi, February 19: India on Tuesday strongly rebuked Pakistan Prime Minister Imran Khan's statement on Pulwama terror attack that was claimed by the Pakistani-based Jaish-e-Mohammed (JeM). India's Ministry of External Affairs, in a statement, said Imran Khan turned blind eye to JeM terrorist's claims who carried out the attack on security forces in Jammu and Kashmir's Pulwama on February 14.
The ministry said it was not surprising that Khan didn't acknowledge the attack on our security forces in Pulwama as an act of terrorism. "We are not surprised that the Prime Minister of Pakistan refuses to acknowledge the attack on our security forces in Pulwama as an act of terrorism. Prime Minister of Pakistan has neither chosen to condemn this heinous act nor condoled with the bereaved families," the MEA said.
"Disclaiming any link between the terrorist attack and Pakistan is an oft-repeated excuse by Pakistan. The Pakistani Prime Minister has ignored claims made by the Jaish-e-Mohammad, as well as by the terrorist, who perpetrated this heinous crime. It is a well-known fact that Jaish-e-Mohammad and its leader Masood Azhar are based in Pakistan. These should be sufficient proof for Pakistan to take action," it stated further. Amarinder Singh to Imran Khan on Pulwama Attack: Nab JeM Chief Masood Azhar or We Will Do It For You.
Hitting back at Khan for asking for evidence, the ministry said: "The Prime Minister of Pakistan has offered to investigate the matter if India provides proof. This is a lame excuse. In the horrific attack in Mumbai on 26/11, proof was provided to Pakistan. Despite this, the case has not progressed for the last more than 10 years. Likewise, on the terror attack on Pathankot airbase, there has been no progress. Promises of "guaranteed action" ring hollow given the track record of Pakistan."
The ministry further slammed Khan for linking Pulwama terror attack to the upcoming Lok Sabha elections. "It is regrettable that the Pakistani Prime Minister has insinuated that India's response to the terrorist attack is determined by the forthcoming General Election. India rejects this false allegation. India's democracy is a model for the world which Pakistan would never understand," it said.
Earlier today, Khan broke his silence on Pulwama terror attack for the first time and promised 'action' if 'actionable intelligence' is provided by India. In a televised address, he claimed that there was 'no evidence' about Pakistan link and that India was being 'judge, jury and executioner'.
"I want to tell India, we are ready for any kind of investigation. If there is any actionable intelligence, give it to us, I guarantee that we will take action," the Pakistan Prime Minister added.