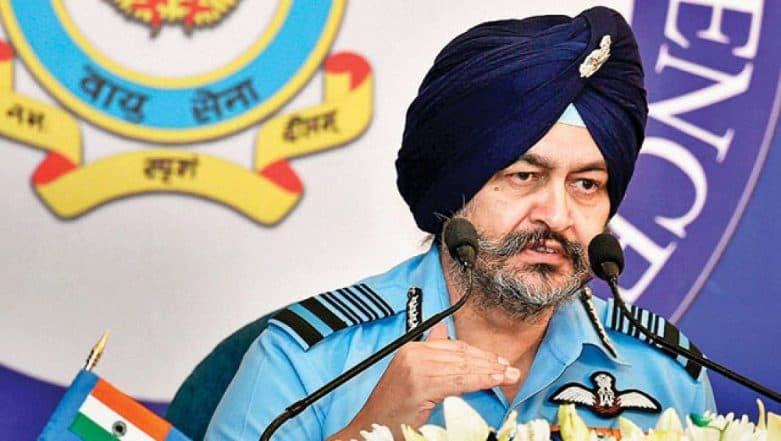 New Delhi, December 18: Amidst ongoing political controversy over the Rafale Deal, the Indian Air Force (IAF) wanted the government not to compromise the deal and to go ahead with the purchase of fighter jets. In the first week of November, the IAF wrote to Defence Minister Nirmala Sitharaman that the deal to purchase 36 Rafale fighters from France should not be hampered due to the controversy, a senior defence ministry official aware of the development told Hindustan Times on the condition of anonymity.
However, a spokesperson of the IAF refused to comment on the issue. The letter was written to the defence minister at the time when the case was pending with the Supreme Court. Meanwhile, the top court on Friday dismissed petitions for ordering a probe into the deal. According to the Hindustan Times' report, Air Chief Marshal Brinder Singh Dhanoa in his letter to Sitharaman drew the government's attention to the depleting strength of fighter squadrons of IAF. Rafale Deal Verdict: BJP's Anurag Thakur Moves Privilege Motion Against Rahul Gandhi in Lok Sabha.
Chief of Air Staff Dhanoa told the government that 36 fighters were essential for IAF and if the deal is cancelled then it would severely affect its fighting and deterrence capabilities. According to the report, Air Chief Marshal Dhanoa also advised the government for not revealing the pricing details. The chief of Air Staff told the government that revealing price of components would give away the capability of Rafale fighters, a second defence official told Hindustan Times. Rafale Deal: CAG Report on Pricing Not Examined by PAC, Modi Govt Tells Supreme Court; Requests to Correct Verdict.
Narendra Modi government in 2016 signed a deal with the French government to procure 36 Rafale jets 'ready to fly' condition. The IAF is currently facing a severe shortage of fighter jets. The strength of fighter squadrons of the IAF has reduced to 31 against the authorised strength of 42 squadrons. Most of the ageing Russian Mig aircraft are expected to phase out over the next few years.
The IAF had also issued a Request for Information (RFI) on April 6 this year for procuring 110 fighter jets. It the RFI it was also mentioned that 85 percent of the jest would be manufactured in India under 'Make in India' programme in partnership with domestic defence manufacturer. The entire procurement process will be under the Strategic Partnership (SP) model.