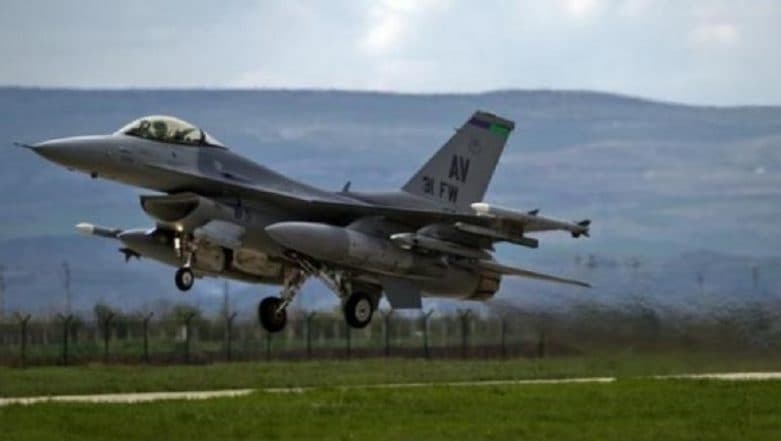 New Delhi, July 9: The Indian Air Force (IAF) has received response from six global aircraft manufactures to a Request for Information (RFI) for supplying 110 fighter jets. The entire deal will be of worth Rs $15 billion. Six companies which showed interest to provide fighter aircraft are Boeing's F/A-18E/F Super Hornet, Lockheed Martin's F-16 Fighting Falcon, Dassault Aviation's Rafale, Eurofighter Typhoon, Saab's Gripen and Russian United Aircraft Corporation's MiG-35.
Out of the six bids, Lockheed Martin's F-16 and SAAB's Gripen are single-engine fighters while rest are twin-engine fighter jets. Now the IAF will evaluate the bids after that Request for Proposal will be issued. The force will mention the exact specification of the aircraft to be procured. Most likely RFP is expected by the next year.
The IAF had issued Request for Information (RFI) on April 6 this year for procuring 110 fighter jets. It the RFI it was also mentioned that 85 percent of the jest would be manufactured in India under 'Make in India' programme in partnership with domestic defence manufacturer. The entire procurement process will be under the Strategic Partnership (SP) model.
The same defence contractors had also participated in a bid for 126 Medium Multi-Role Combat Aircraft (MMRCA) issued under UPA regime. However, the Modi government cancelled the bid in 2015. The government then acquired 36 Rafale jets directly from France government in ready to fly condition.
During the Defence Expo 2018, which was held in Chennai in April, Swedish company Saab has tied up with India's Adani Group for pitching its fighter jet Gripen to the IAF. Similarly, The United States company Boeing signed an agreement with Hindustan Aeronautics Limited (HAL) and Mahindra Defence Systems (MDS) for manufacturing the F/A-18 Super Hornet in India during the expo, whereas, Lockheed Martin has already tied up with Tata Group to manufacture parts for the C-130J aircraft, and now it is pitching in F-16 fighter jets with an offer to transfer entire production line to India.
The IAF is currently facing a severe shortage of fighter jets. The strength of fighter squadrons of the IAF has reduced to 31 against the authorised strength of 42 squadrons. Most of the ageing Russian Mig aircraft are expected to phase out over the next few years.