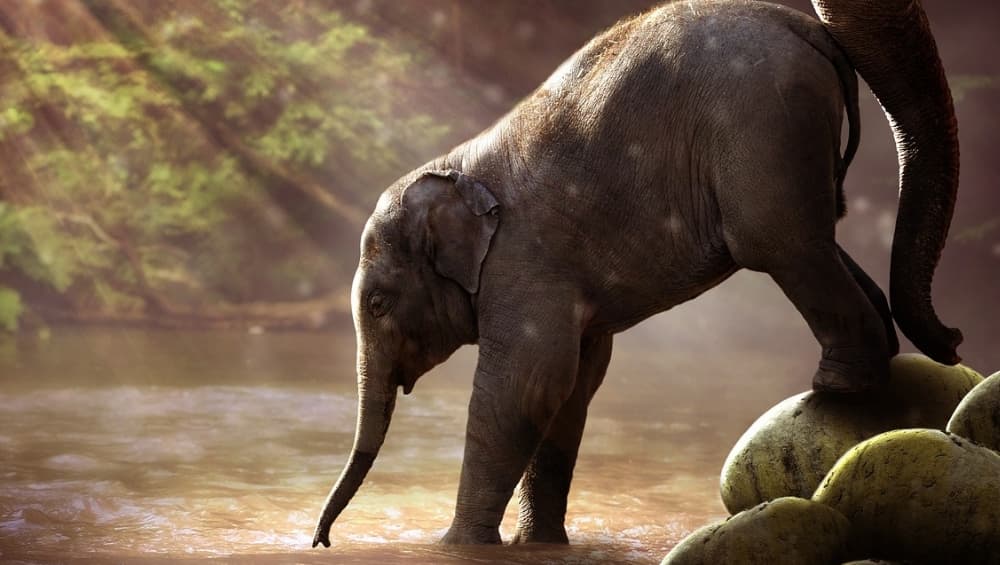 Kolkata, October 20: In a tragic incident, a male adult elephant was found dead in a paddy field located in Siliguri district of West Bengal. The tusker was found laying breathless in a waterlogged field on Saturday. Electrocution from a live wire is suspected to be the cause of its death, said reports. The animal welfare department officials are likely to further investigate the matter. Elephant Celebrates Five Years of Freedom From Captivity With a Customised Cake! (Watch Video)
Electrocution from live wires is considered a major reason for deaths of wild animals in India. Several tuskers have earlier been killed in the nation after being jolted with live wire left open in waterlogged fields. In Odisha's Dhenkanal, a total of 7 elephants were killed after they came in contact with a live wire in October last year.
Image of the Killed Male Elephant in Siliguri
A male adult elephant found dead in a paddy field in #India's Siliguri, preliminary investigation shows it probably died being electrocuted on a live wire in the waterlogged fields pic.twitter.com/TKh27aLa9R

— CGTN (@CGTNOfficial) October 20, 2019
In India, a constant battle has been witnessed between the wild tuskers and the human populace residing forest-bordering regions. According to the Environment Ministry, a total of 2,398 people have been killed in the last five years in attack by elephants. The data was collated from 2014 to March 31, 2019.