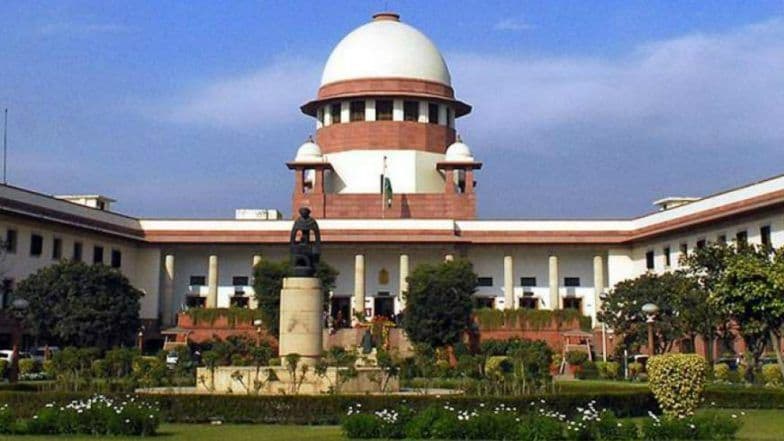 New Delhi, February 22: The Supreme Court on Friday acted on a plea which sought its intervention to prevent the alleged attacks on Kashmiri students in several parts of the nation. The apex court bench, headed by Chief Justice of India Ranjan Gogoi, has issued notices to the Centre and 10 state governments, seeking their reply to the petition.
The plea was moved before the court yesterday by senior advocate Tariq Adeeb, who also appealed for an urgent hearing. The petition also wants the judiciary to take cognizance of Meghalaya Governor Tathagata Roy's anti-Kashmir rant on social media following the cross-border terror attack in Pulwama.
Roy, who was earlier associated with the BJP and its ideological parent RSS, posted a controversial tweet which called for boycott of everything which pertains to Kashmir.
"An appeal from a retired colonel of the Indian Army: Don't visit Kashmir, don't go to Amarnath for the next 2 years. Don't buy articles from Kashmir emporia or Kashmiri tradesman who come every winter. Boycott everything Kashmiri. I am inclined to agree (sic)," he wrote on Twitter.
Roy's remarks, along with the attack on Kashmiri students in several parts of the nation, evoked strong reactions from the political parties in the Valley. Former chief ministers Omar Abdullah and Mehbooba Mufti issued a joint appeal to the Centre, saying Kashmir would be "further alienated if these attacks continue unabated".
Kashmiri students in Dehradun -- which houses a number of top institutes -- have been the worst affected. Dozens of students have been forced to rush back home, whereas, a dean of a prominent varsity, with Kashmiri-origin, was forced to quit. Two colleges were also made to sign an undertaking by right-wing groups, which states that they would not admit any Kashmiri student in the future.