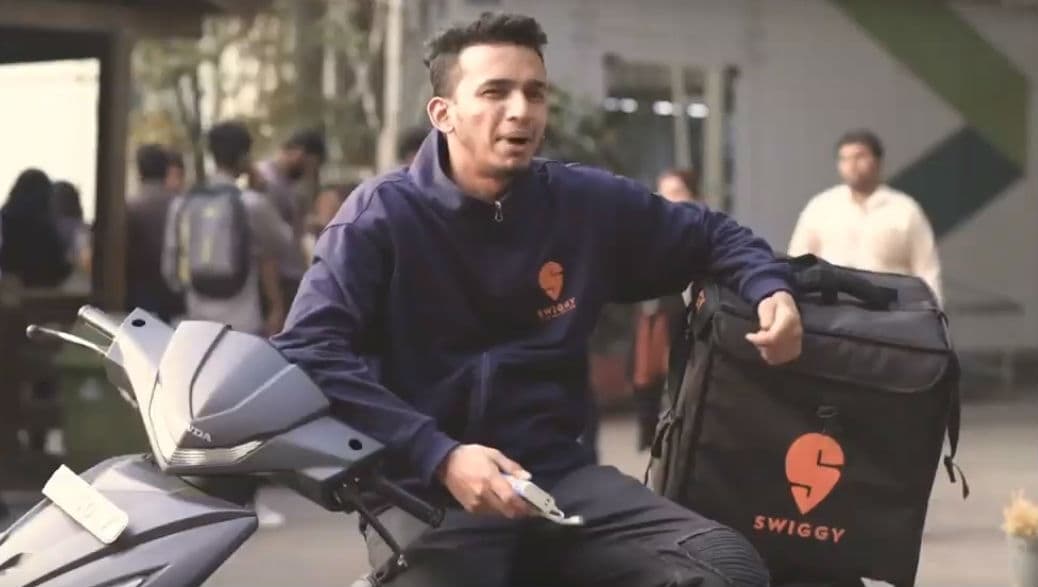 Mumbai, September 25: Over the last few months, Mumbai traffic police have slapped 16,000 cases of violations against delivery boys of various food aggregators for flouting the traffic rules. According to a Mumbai Mirror report, delivery guys of Swiggy tops the list of committing the maximum violations, followed by Zomato, Domino's Pizza and Uber Eats.
The drive was started after they received numerous complaints against the delivery boys, who in a hurry to deliver their order often violated traffic rules, like breaking signals, riding on the footpath, not wearing helmets and using the no-parking zone to park their bikes. Pune Traffic Police Ties Up With Over 200 Stores Including Swiggy and Zomato to Gift Commuters Who Follow Rules.
A traffic cop said that these delivery guys rush because of the policies of the food aggregators. Like Swiggy's tagline- 'Lightning Fast Delivery' or Domino's '30 Minutes or Free Pizza', and if the food parcel is not delivered within the stipulated time, there is a salary deduction that takes place.
The online food aggregators are facing a tough time as several restaurants across the country are taking part in the #LogOut campaign, because the deep discounting method followed by them is eating into the profits of the restaurants. According to another report published recently, the impact of the economic slowdown is felt by the eateries as well because people have reduced their spends and are not eating out or ordering food that frequently.