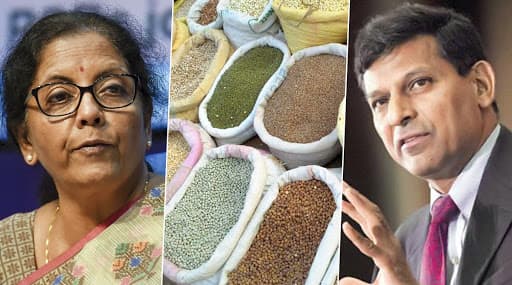 New Delhi, January 13: With just few weeks remaining for the Union Budget 2020, former Reserve Bank of India governor and eminent economist Rahguram Rajan expected the Finance Ministry would include measures that could boost demand in rural areas. Experts opine that the inflation for December 2019 is most likely to hit the 6.2 percent mark -- a rise from the November retail inflation rate which was recorded at 5.54 percent.
Expressing his expectations from the Union Budget 2020, Rajan said, as quoted by CNBC TV18, "I hope that the package emphasizes the structural reforms more but there are places where fiscal spending can produce an immediate boost in demand certainly in some of the rural areas, which have not done well in the past few years." Union Budget 2020: Won't Endorse Fiscal Tightening, Says Abhijit Banerjee Amid Reports of Rs 3,000 Crore Cut in School Education Budget.
Rajan was of the opinion that the Central government should shed more on the rural budget and bride the gap with a medium-term plan on how it will reach fiscal sustainability. He added, "I would hope that the government comes up with a medium-term plan on how it will reach fiscal sustainability even if it has to go a little more in spending this time around."
On the subject to revival of economy and bloom in global growth in 2020, the former RBI governor said, "I think we will pick up from what we saw in the last quarter of 2019. But it is not going to be spectacular growth, it is modest growth, there is still a lot of uncertainty surrounding the investment." Rajan, however, remained tight lipped on the impact of ongoing trade war between United States and China.
Earlier in the Reuters poll, nearly 50 economists predicted that India's annual consumer inflation rose to 6.20 percent in December, compared to November's 5.54 percent. The retail inflation in October was 4.62 percent. It is to be known that the data on consumer inflation for December would be released on Monday.