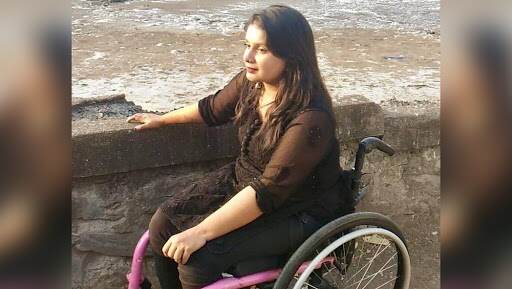 New Delhi, September 9: Motivational speaker and disability rights activist Virali Modi on Monday alleged harassment by Central Industrial Security Force (CISF) personnel at Delhi International Airport. When Modi was travelling to Mumbai, during the security check at Indira Gandhi International Airport, she was asked to stand. The motivational speaker posted about the incident on her Facebook account. Modi, in her post, said, "When I reached security, one of the CISF women started forcing me to stand up for security checking. When I told her I couldn't walk or stand, she started making a scene." Pregnant Lady Strip-Searched at Guwahati Airport: CISF Expresses Regret, Transfers Sub-Inspector.
The CISF women, again and again, asked her to stand. According to Modi, the CISF women personnel while speaking to her colleague called the disability rights activist melodramatic. Modi, while surrendering her wheelchair at the check-in counter told the staff that she could not walk or stand. She was then assigned a porter all the way to her seat on the flight. Still, Modi was harassed during the security check up. CISF Cop Transferred for Strip-searching Pregnant Woman at Guwahati Airport.
Virali Modi's Facebook Post:
Modi filed an official complaint with the CISF headquarters, after which the CISF head in Delhi called her and expressed his regret about the incident. He also invited her to give a soft-skill lesson to the CISF. Modi suffered a spinal cord injury in 2006 after which she could not stand or walk. In the post, the disability rights activist also said that it was the second time that she was harassed by the CISF due to her disability.