New Delhi, August 16: It's been one year since the death of former Prime Minister and one of the tallest political figures of independent India, Atal Bihari Vajpayee. The Bharatiya Janata Party (BJP) leader was awarded with the Bharat Ratna for his contribution to public life and achievements in the field of politics. But Atal ji, as he was known by his admirers in the political circles, was also a poet whose pen did not shy away from writing on burning topics of concern of his times. Atal Bihari Vajpayee 1st Death Anniversary: Tracing The Political Journey of Late Former Three-Time Prime Minister.
Vajpayee's poems also show his deep engagement with Indian mythology and the sensitivity of a man imbued in the Indian culture and folklore. Vajpayee was also an orator second to none and he often used his own poems in his speeches to drive home his point. Be it his poem on India's neighbouring country Pakistan or him writing on Hiroshima and Nagasaki, Vajpayee's poems reflect a man who was not only well read but also aware of issues concerning humanity. Atal Bihari Vajpayee Dies: A Look Back at Best Speeches of Former Indian PM and 'Statesman'.
Below Are Excerpts From Five Selected Poems Written by Atal Bihari Vajpayee
1. Punha Chamkega Dinkar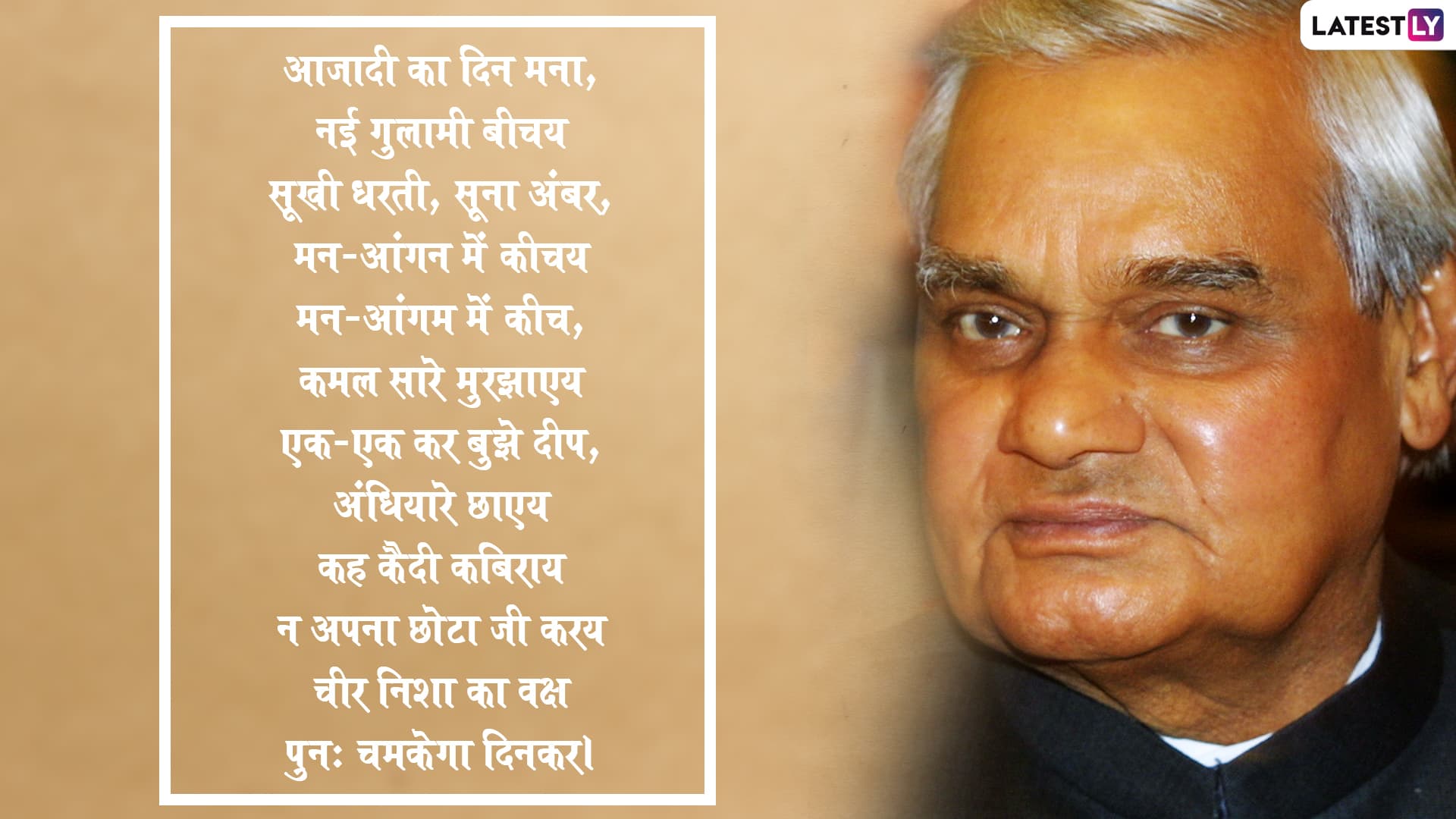 2. Kadam Mila Kar Chalna Hoga
3. Kaurav Kaun, Kaun Pandav
4. Maut Se Than Gayi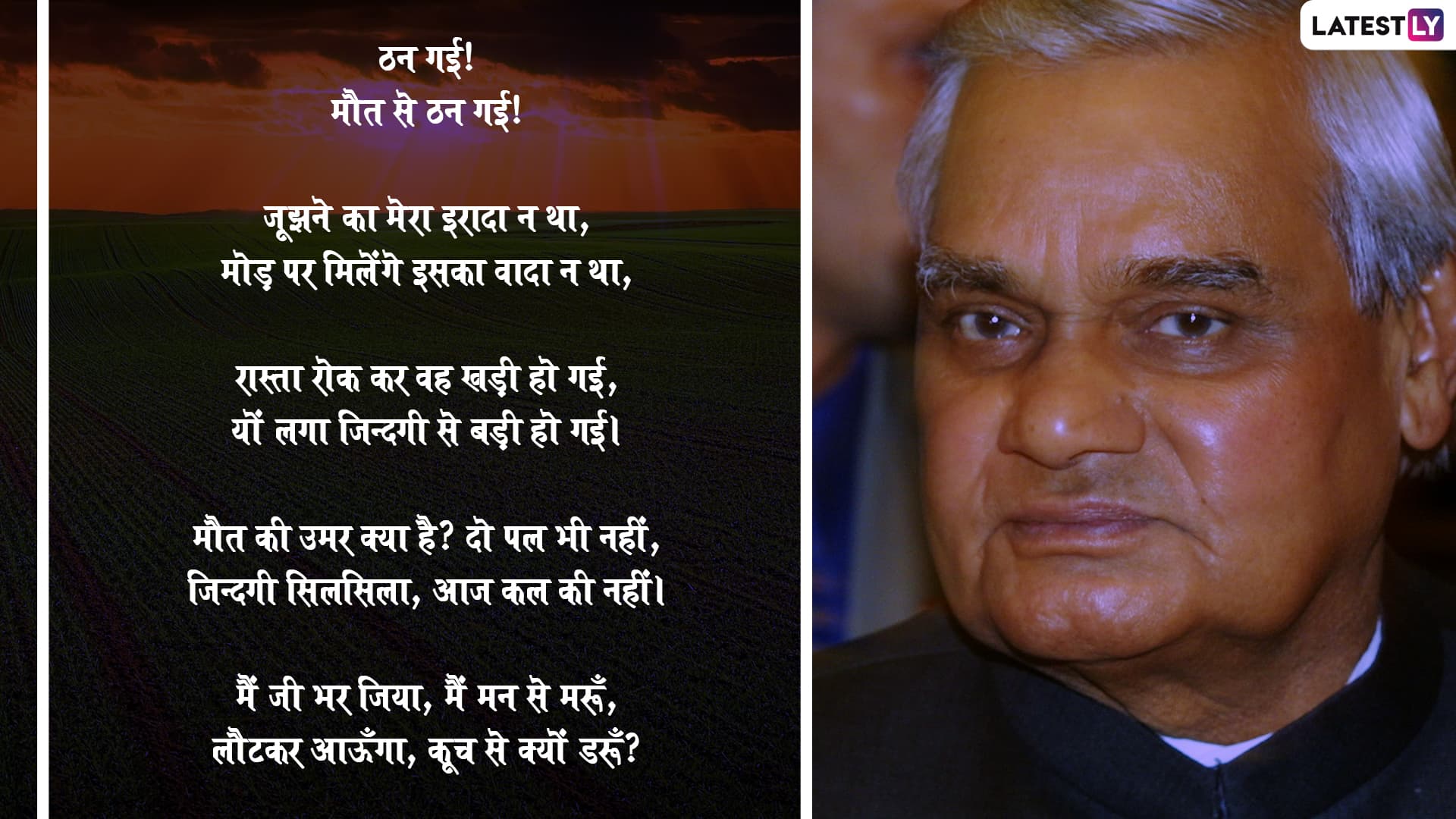 5. Padosi Se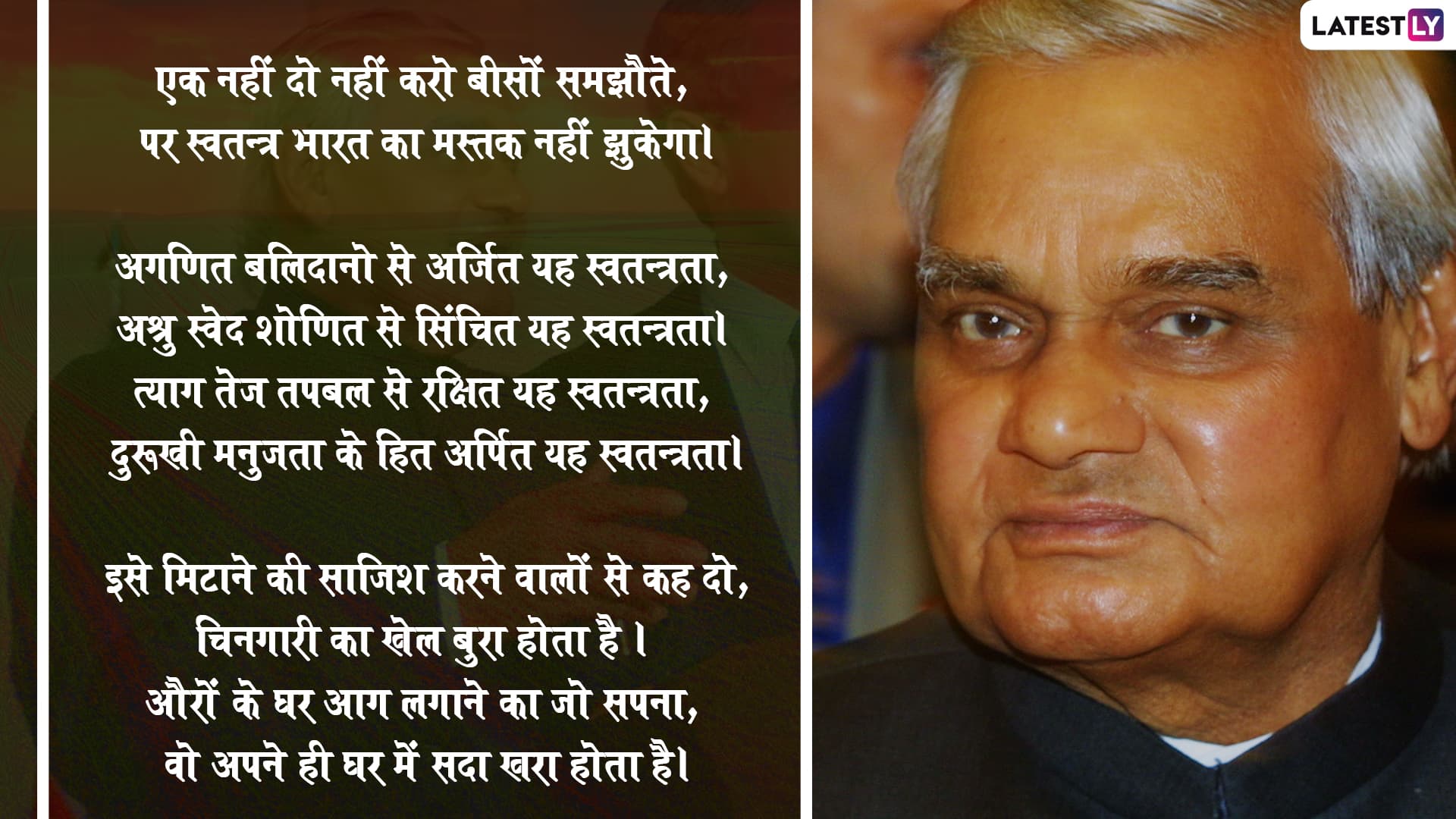 The above poems are only a glimpse into the mind of one of India's most brilliant political minds. His other great poems are Bharat Zameen Ka Tukda Nahi, Ek Baras Beet Gaya, Shama Yaachna, and Meri Ekyawan Kavitaayein. He not only provided India with direction during an important stage in the nation's history, but also combined his political acumen with a poet's heart to deal with issues of crisis. Our humble tributes to Atal ji on the first death anniversary of the former Prime Minister.