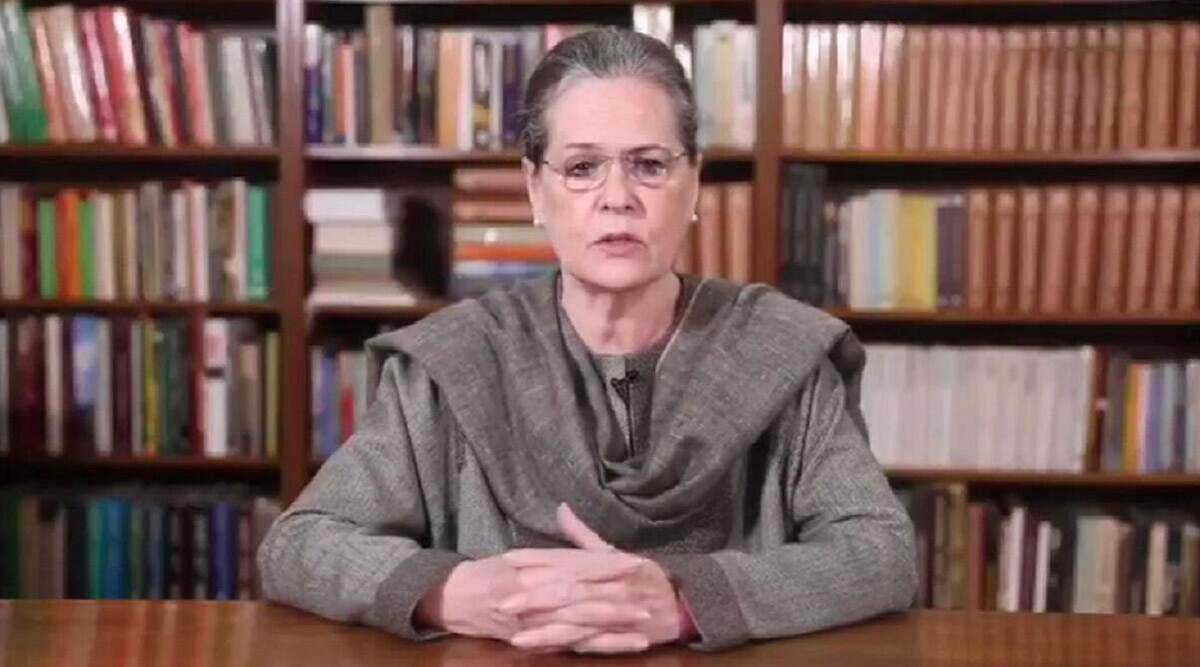 New Delhi, January 11: Congress president Sonia Gandhi on Saturday reiterated her opposition to the Citizenship Amendment Act (CAA), calling it a "discriminatory, divisive and sinister" ploy of the Centre to target vulnerable sections of the society. The remarks were issued by her at the meeting of Congress Working Committee (CWC) -- topmost decision-making body of the party. Sonia Gandhi Condemns Attack on Nankana Sahib Gurdwara, Asks Government to 'Take up Issue With Pakistan Immediately'.
"Citizenship Amendment Act that was passed, amidst strong protest, in the winter session of Parliament, is a big issue before us. The CAA is a discriminatory and divisive law. The sinister purpose of the law is clear to every patriotic, tolerant and secular Indian: it is to divide the Indian people on religious lines," Gandhi said.
The Congress chief asked the CWC to categorically announce that all the Congress cadres must back the ongoing agitations against the citizenship project of the Centre. The party must support all civil society groups and citizens who have rose up in protest against the CAA, she said.
"The CWC must categorically declare that millions of Congress workers will stand shoulder to shoulder with the people of India in their struggle for equality, equal protection of the laws, justice and dignity," said the statement issued by Gandhi.
The Congress, along with most of the UPA allies, voted against the CAA in the Rajya Sabha. The party has claimed that the law, along with the proposed nationwide implementation of the National Register of Citizenship (NRC) exercise, is a ploy to target the citizenship of Indian Muslims.
Apart from the CAA, the CWC in its meeting in New Delhi today also discussed the US-Iran tensions and its impact on India. "For India, much is at stake...The matter is of grave concern," the party said. The continued detention of political leaders in Jammu & Kashmir, along with the ongoing slowdown in Indian economy was also taken up for discussion.