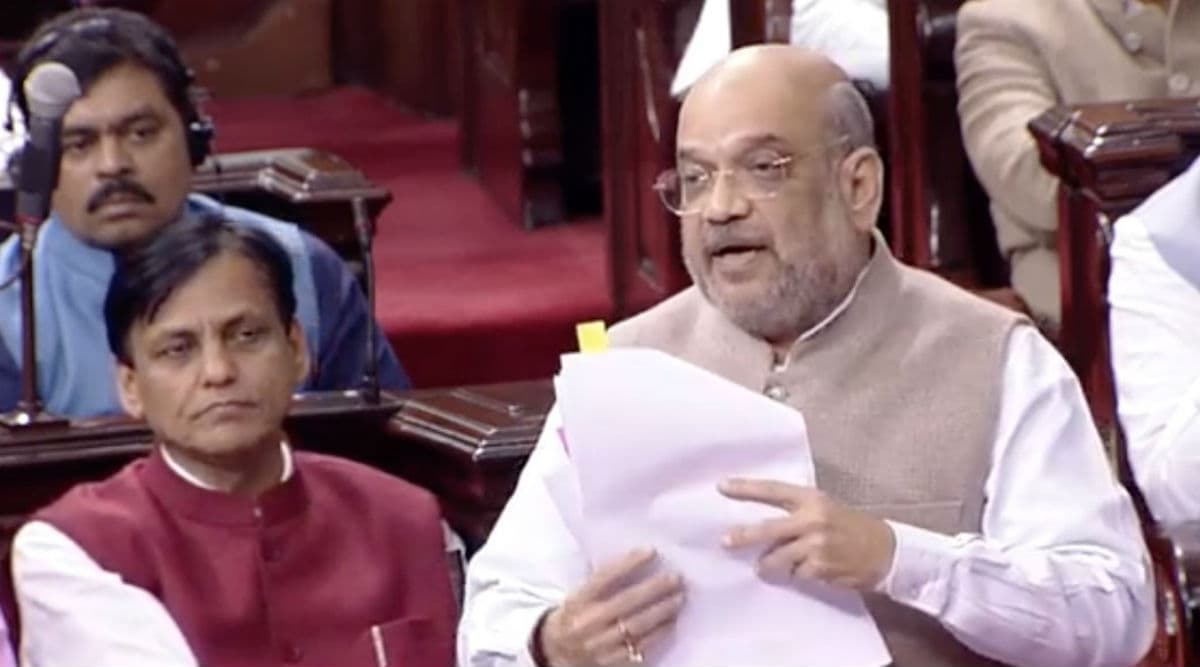 New Delhi, December 11: Parliament on Wednesday approved a legislation providing Indian citizenship to non-Muslims fleeing persecution in Pakistan, Afghanistan and Bangladesh. The Citizenship (Amendment) Bill 2019, which seeks to provide Indian nationality to Hindus, Christians, Sikhs, Parsis, Jains and Buddhists immigrants, was passed by Rajya Sabha. The Bill was passed in Lok Sabha on Monday. Citizenship Amendment Bill 2019: What Fundamental Rights Article 14, 15 Guarantee And Arguments in Favour of & Against CAB.
Several amendments, including one to send the Bill to select committee, moved by opposition parties were rejected. 125 MPs voted in favour of the CAB, while 105 voted against it. Moving the Citizenship Amendment Bill in the Upper House earlier today, Union Home Minister Amit Shah said that the legislation is a ray of hope for minorities living in a very critical situation in India's three neighbouring countries - Pakistan, Afghanistan and Bangladesh - along with those who came to India due to religious persecution but have not been given citizenship. Citizenship Amendment Bill Debate: Manipur to be Exempted Via Inner Line Permit, Says Amit Shah; Here's How ILP Will Offset CAB Impact.
Shah assured that no Indian citizen will be stripped off his citizenship due to the Citizenship Amendment Bill. "There are attempts to spread misinformation that this bill is against Muslims. Let me put it on record that it is not. This bill is only for minority communities of neighbouring countries. It has nothing to do with Muslims in India," Shah said. "Indian Muslims are safe and shall always remain safe... Please do not live in fear. Live fearlessly," he added.
Opposition lawmakers called the Citizenship Amendment Bill "unconstitutional". Speaking against the Bill, Congress MP P Chidambaram said that the legislation will not pass judicial scrutiny. "I dare the government to lay the opinion of the law department. I dare the government to invite the Attorney General to answer the questions. A small part of the Constitution is being racked and being demolished by these insidious people," Chidambaram said.
Congress lawmaker Kapil Sibal said that the CAB has a legal colour of the two-nation theory. He said that he opposes the legislation as religion cannot be the basis for the acquisition of citizenship.