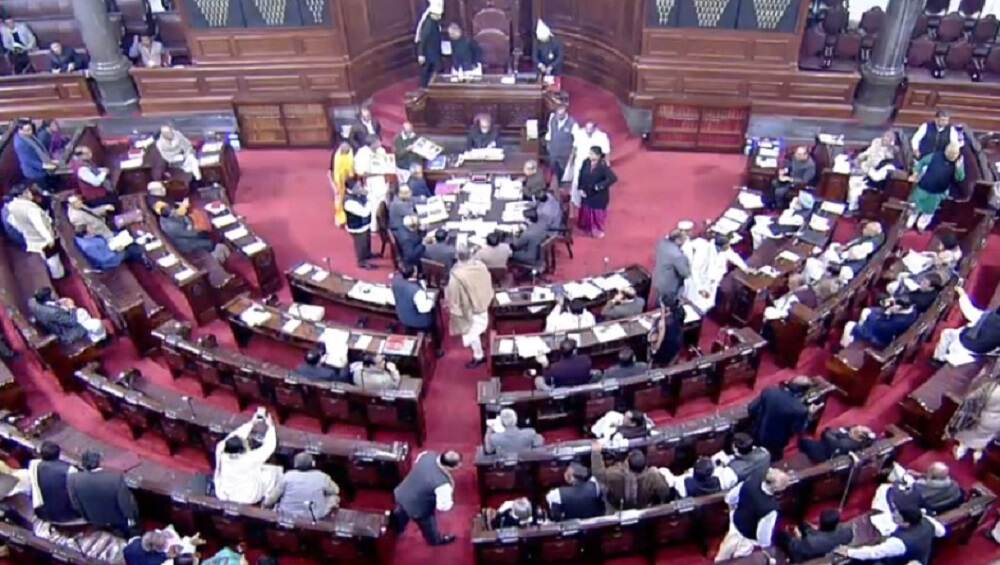 New Delhi, December 10: The Citizenship (Amendment) Bill, 2019, which was passed by Lok Sabha past midnight on Monday, will be tabled in Rajya Sabha on Wednesday at 2 PM. The Bill, which was tabled by Union Home Minister Amit Shah in Lok Sabha, witnessed heated arguments during discussion on Monday. The Bill was later passed in the lower house after a brief discussion for over 12-hours. The Bill seeks to give citizenship to refugees from Hindu, Christian, Sikh, Buddhist and Zorastrian communities fleeing religious persecution from Pakistan, Afghanistan and Bangladesh. In Lok Sabha, the Bill was passed with a majority of 311 votes against 80 votes. A total of 391 members were present and voted.
In Rajya Sabha, the BJP government under the leadership of Prime Minister Narendra Modi, requires the support of at least 123 MPs in the 245-member house. The cut-off date for citizenship bill is December 31, 2014. According to calculations by the BJP's floor managers, the effective strength of the upper house is 238, in which the NDA's current strength is 105, including 83 members of the BJP, six of Janata Dal (U), three of Shiromani Akali Dal (SAD), one each from LJP and RPI(A) and 11 nominated MPs. Citizenship Amendment Bill 2019: List of Parties That Are in Favour And Against CAB.
According to a report by PTI, the ruling BJP is in talks with AIADMK which has 11 members, the BJD with seven members, YSRCP with 2 members and TDP with 2 members. The party is however, confident of their support as all these parties had backed the bill in Lok Sabha. Reports inform that with the support of these 22 members, the BJP-led NDA will have the support of 127 members in the House which is above the majority mark of 120.