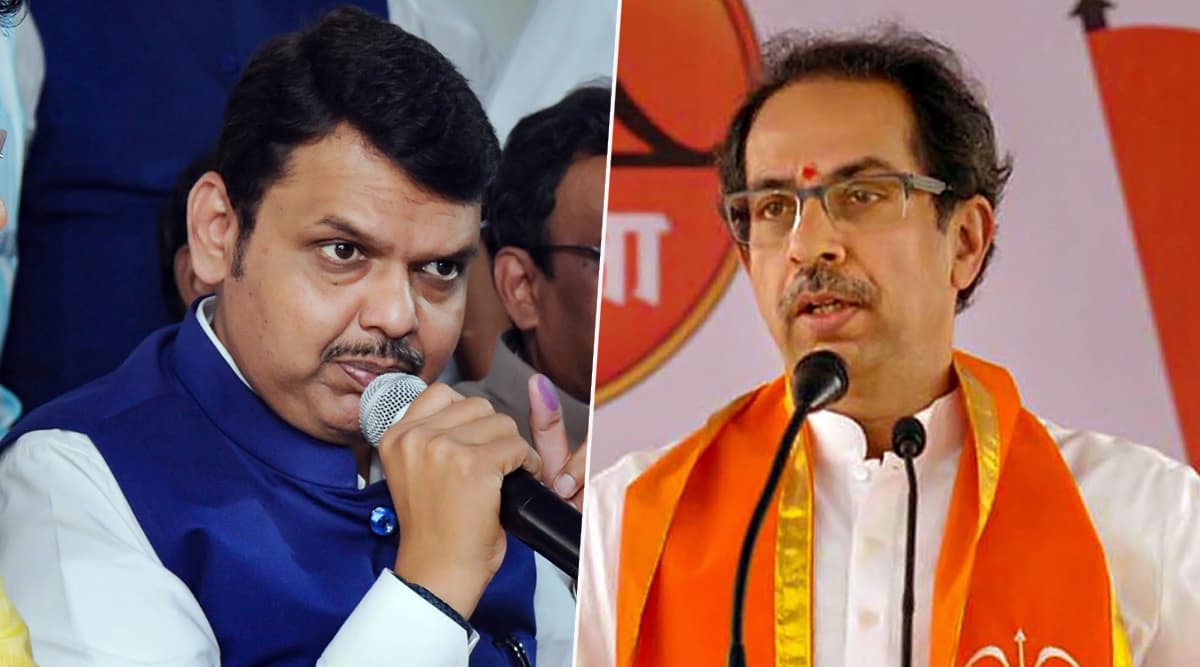 Mumbai, November 9: The Bharatiya Janata Party (BJP) needs support of 25 MLAs to stake claim to form government in Maharashtra. In the 288-member Maharashtra assembly, the BJP has 105 legislators. Of the total 29 Independent MLAs from smaller parties, the BJP has support of 15 which takes its tally to 115. The majority mark for the Maharashtra Assembly is 145. In other words, if caretaker Chief Minister Devendra Fadnavis manages to secure support of 25 more MLAs, he can form the government. From BJP-Led Minority Government to Shiv Sena-NCP-Congress Alliance, List of Likely Political Scenarios in Maharashtra.
The BJP has so far not staked claim to form government because of the ongoing tussle with its ally Shiv Sena over power-sharing. Shiv Sena has been saying that while sealing alliance for the Lok Sabha polls, Uddhav Thackeray was promised equal share in power, including Chief Minister's post, by BJP chief Amit Shah in presence of Devendra Fadnavis who has refused to part the CM post. The two parties together bagged 161 seats in assembly elections and can form the government. Shiv Sena Should Accept Deputy CM Post For Aaditya Thackeray And Leave CM Chair For Devendra Fadnavis, Says Ramdas Athawale.
Earlier today, the Shiv Sena questioned the BJP over why it has not staked claim to form the government. "In Goa and Manipur, the BJP had shoved away single largest parties and formed governments. It is an open secret​ that this was done with the active cooperation of governors. But in Maharashtra, despite being the single largest party, the BJP is not staking a claim," the Uddhav Thackeray-led party said in an editorial in party mouthpiece Saamana.
On Friday, Shiv Sena President Uddhav Thackeray held a press conference where he alleged that BJP leaders, including party chief Amit Shah, were "lying" about the rotational Chief Minister formula. Responding to Devendra Fadnavis' statement that there was "no discussion between BJP and Sena on sharing the post of CM", Thackeray shot back: "Amit Shah (BJP President) himself gave me this assurance. Now they're going back on their word. That's why we have stopped talking to liars."