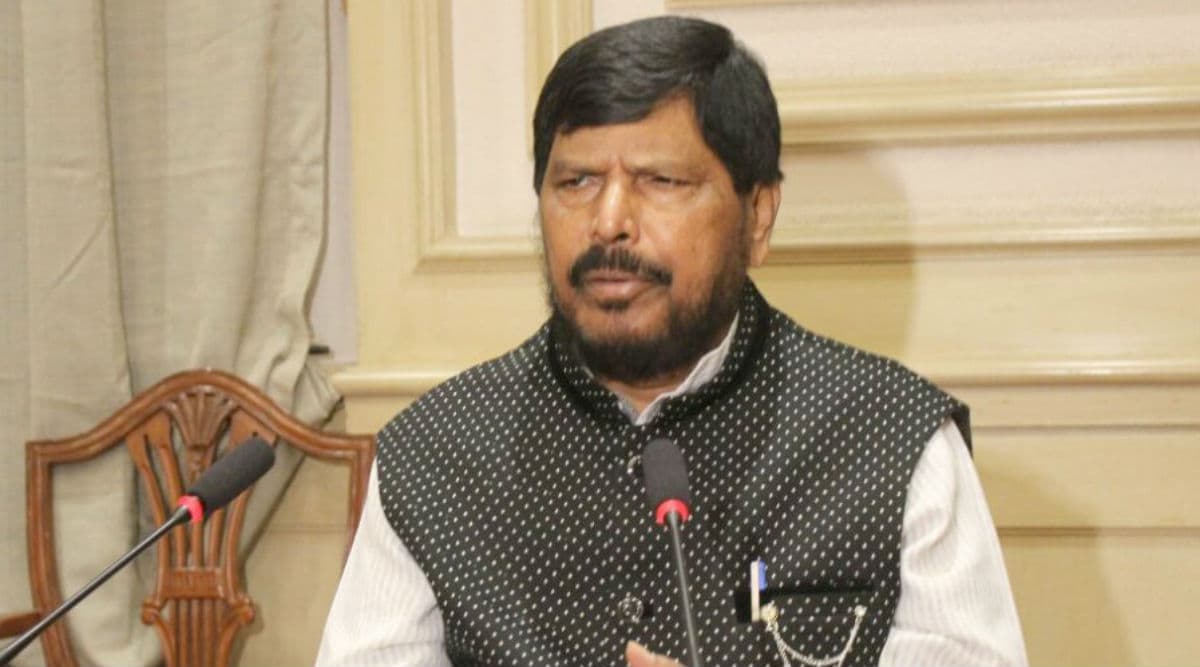 Mumbai, October 27: Union Minister and Republican Party of India (A) chief Ramdas Athawale on Sunday said that the Shiv Sena should accept deputy chief minister's post in order to form a government with the Bharatiya Janata Party (BJP) in Maharashtra. Speaking to news agency ANI, Ramdas Athawale, whose RPI is an ally of BJP-led National Democratic Alliance (NDA), added that the Shiv Sena should leave the chief ministerial post for incumbent CM Devendra Fadnavis. NCP, Congress Deny Alliance With Shiv Sena for Govt Formation; Say 'Will Respect People's Mandate'.
"I don't think BJP will agree for rotational Chief Minister, but the position of Deputy CM can be given to Shiv Sena for five years. I think Shiv Sena should accept the Deputy CM's position for Aaditya Thackeray and Devendra Fadnavis should continue as Chief Minister," Athawale said. The RPI chief's statement came after the Shiv Sena started playing hardball over government formation in the state. A section of Shiv Sena leaders has also demanded CM's post for Aaditya Thackeray.
Shiv Sena President Uddhav Thackeray has reportedly asked written assurance from BJP President Amit Shah that powers will be equally shared between the two parties. Thackeray is reported to have said that the Sena is aiming to hold the CM chair for half of the government's five-year term and that if the BJP doesn't relent to its demand, the Sena could explore other options.
In the state assembly elections, the BJP-Shiv Sena secured 161 seats in the 288-member Maharashtra Vidhan Sabha, crossing the half-way mark of 144 seats. The BJP won 105 seats, down from 122 that it had bagged in 2014, while ally Shiv Sena secured 56 seats. The NCP put up a magnificent show by winning 54 seats and ally Congress won 44 with a combined tally of 98 seats.