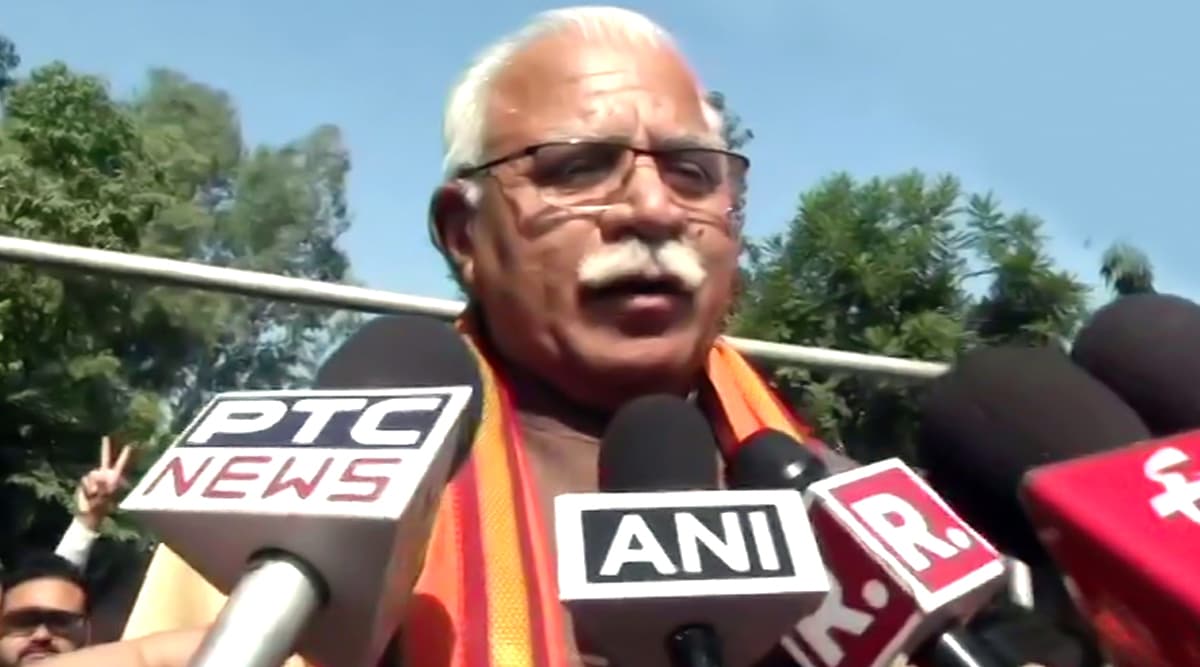 Chandigarh, October 27: Three days after the declaration of Haryana assembly elections 2019 results, which saw the ruling Bharatiya Janata Party (BJP) falling short of the majority-mark, incumbent Chief Minister Manohar Lal Khattar would be taking oath. The swearing-in ceremony for Sunday was sealed after the Jannayak Janta Party (JJP) of Dushyant Chautala with 10 MLAs decided to form a post-poll pact with the saffron party.
The swearing-in ceremony is scheduled at 2:15 pm. The oath to office would be administered by Governor Satyadev Narayan Arya. All private TV news channels, as well as state broadcaster DD News and its regional arm would be airing the oath-taking ceremony live.
Watch Live Streaming ML Khattar Taking Oath as Haryana CM:
Khattar, 65, had first taken oath as the CM in October 2014, when the BJP had won the Haryana assembly polls with a clear cut mandate. His second term in power came only after hectic realpolitik, as the BJP had failed to cross the halfway mark. In the results declared on Thursday, the party could win only 40 out of the 90 constituencies, six short of the majority mark.
On Friday, negotiations were held in Delhi between JJP chief Dushyant Chautala and the BJP top brass including party president Amit Shah. Following the meeting, the two sides decided to form the government, with Chautala being announced as the Deputy CM.
Seven independent winners in the Haryana assembly polls have also extended support to the BJP-led regime. The Governor has provided a time-frame of two weeks to Khattar to prove his majority in the House.