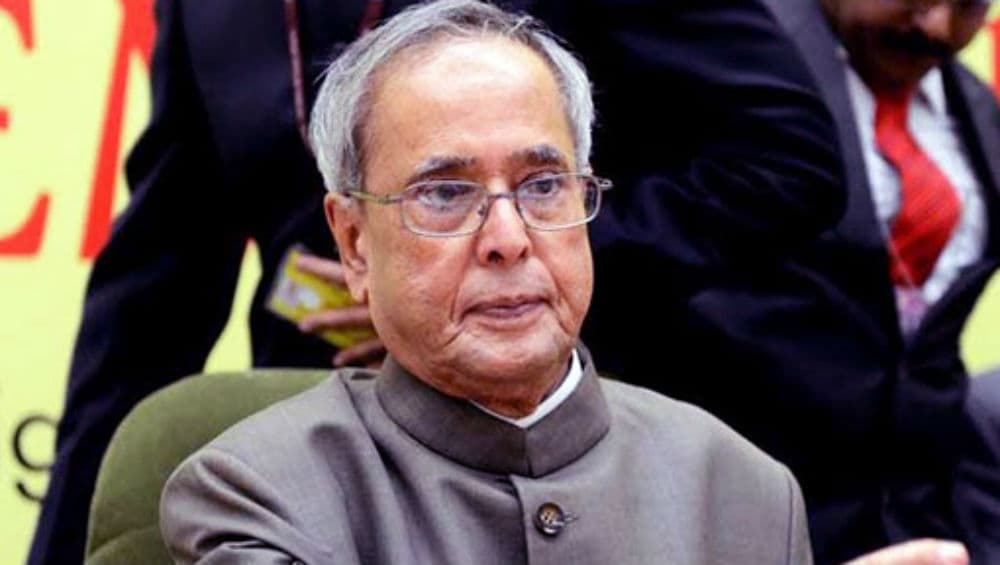 Kolkata, December 11: Pranab Mukherjee, former President of India and Bharat Ratna awardee, was born on December 11, 1935 and celebrates his 84th birthday today. He served as the 13th President of India from 2012 until 2017 after a long innings in politics as a Congressman. In a political career spanning five decades, Mukherjee has been a senior leader in the Indian National Congress and has occupied several ministerial portfolios in the Government of India. Pranab Mukherjee Gets Bharat Ratna, Former President Of India Honoured With Highest Civilian Award.
Below are few facts about Pranab Mukherjee, who is also a scholar and statesman par excellence.
1. Pranab Mukherjee was Union Finance Minister from 2009 to 2012, before becoming the President of India.
2. Mukherjee got his break in politics in 1969 when Prime Minister Indira Gandhi helped him get elected to the Rajya Sabha, the upper house of Parliament of India, on a Congress ticket. Mukherjee witnessed a meteoric rise, as he became one of Gandhi's most trusted lieutenants and a minister in her cabinet by 1973.
3. During the controversial Internal Emergency of 1975–77, he was accused (like several other Congress leaders) of committing gross excesses.
4. Mukherjee's service in a number of ministerial capacities culminated in his first stint as finance minister in 1982–84. Pranab Mukherjee was also Leader of the House in the Rajya Sabha from 1980 to 1985.
5. Mukherjee had a tough time after Indira Gandhi's resignation and he couldn't get along well with former PM and Indira Gandhi's son Rajiv Gandhi. After he was not named in the Rajiv Gandhi cabinet following Rajiv Gandhi's massive win in the election after Indira Gandhi's death in December 1984, Mukherjee founded his own party, the Rashtriya Samajwadi Congress (RSC) in West Bengal in 1986. However, it merged with the Congress after three years.
6. Mukherjee then came back strongly in the party after Rajiv Gandhi's assassination left Congress in a crisis. It was during PM Narasimha Rao's tenure, that Mukherjee was appointed the deputy chairman of the Indian planning commission. He also became the External Affairs minister in the year 1995.
7. Mukherjee then held a number of portfolios from 2004 to 2012, till he was named the President of India under UPA I and UPA II regime.
Perhaps, one of the best praise paid to Pranab Mukherjee was by Prime Minister Narendra Modi who congratulated Mukherjee when he was awarded with the Bharat Ratna. "Pranab Da is an outstanding statesman of our times. He has served the nation selflessly and tirelessly for decades, leaving a strong imprint on the nation's growth trajectory. His wisdom and intellect have few parallels. Delighted that he has been conferred the Bharat Ratna," wrote PM Modi. "I have always said and I repeat, that I have got more from the people of our great country than I have given to them," is how Pranab Mukherjee thanked the people. We wish the seasoned and visionary politician a happy birthday.