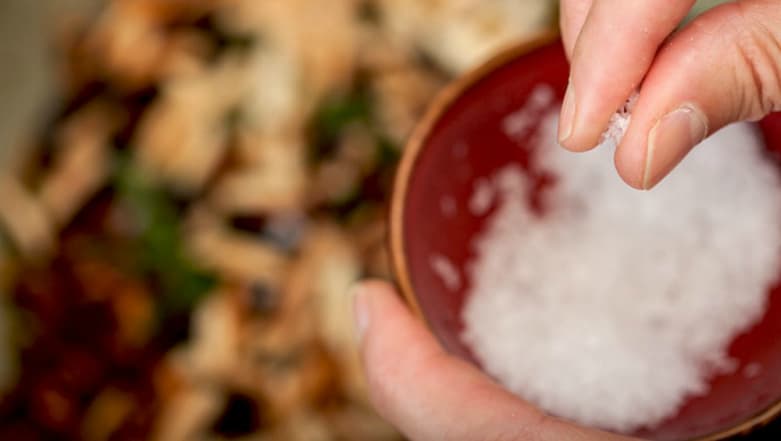 New Delhi, July 8: Several parts of the country will soon face shortage of edible salt as a huge stock of the most essential kitchen commodity has piled up in Gandhidham in Kutch. Nearly eight lakh tonnes of salt is piling due to unavailability of train rakes to transport it across the country.
The train rakes are unavailable because most of the rakes have been prioritized towards clearing fertilizer from Kandla, Mundra and Tuna ports in Kutch, said a report. Trains are used to send the salt packed in the packets of one kg each in various parts of the country.
Kharaghoda, Halvad and Santalpur where salt is made in significant quantity are also facing train rake shortage. "We need at least five rakes daily but we are getting only -3 which is grossly insufficient looking at huge piled up stock," Bachhu Ahir, president, Gujarat Salt Refinery Association told TOI.
"If this situation continues, scarcity of salt in the country is imminent," Ahir warned. Due to problems in transporting the salt, several salt manufacturers have reduced production. According to Gandhidham area manager of Western Railways, Adish Pathania, only two rakes are being provided daily to manufacturers.
"This year, demand for fertilizer is more and therefore sufficient numbers of rakes have not been allotted for salt loading. There is 8-10% reduction in rakes compared to last year. This is the sowing season and 17 lakh tonnes fertilizer is lying at the three ports and IFFCO which needs to transported across the country," Pathania was quoted as saying.