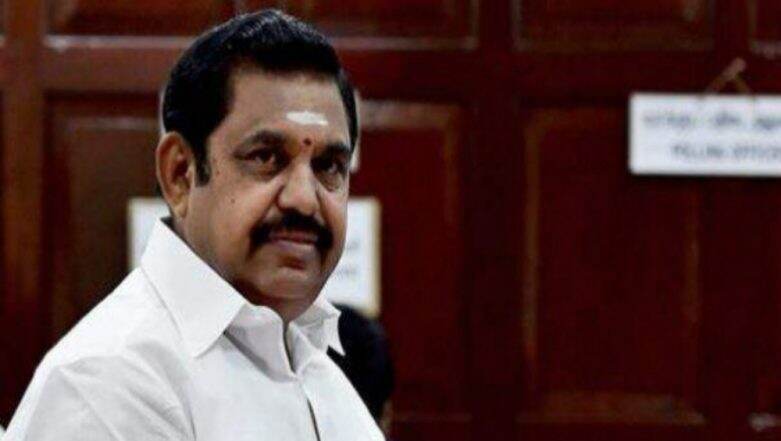 Chennai, December 1: A joint body of teachers and government employees organisations Saturday rejected Chief Minister K Palaniswami's appeal to desist from going on strike from December 4 and said they would reconsider it only if there was a firm commitment to fulfil their demands. The Chief Minister, citing the ongoing relief efforts in cyclone Gaja hit districts, assured the Joint Action Council of Tamil Nadu Teachers' Organisations and Government Employees Organisations (JACTTO-GEO) that their demands, which have scope to be met with, would be fulfilled.
"I appeal to the government employees to not go on strike, continue to work for the people and extend full cooperation to expeditiously complete relief work without any slackness," he said in an official release here, adding that their demands have been brought to his notice. Negotiations between government representatives and JACTTO-GEO here on Friday over the employees' seven point charter of demands did not see any progress. Cyclone Gaja: Tamil Nadu CM K Palaniswami Inspects Areas Ravaged by Calamity.
Scrapping the present Contributory Pension Scheme and implementing the Old Pension Scheme (OPS) for those who joined service on or after April 1, 2003, and release of 21-month salary arrears, vis-a-vis the Seventh Pay Commission recommendations, are the two key demands. Palaniswami said that during the talks, the government had pointed out that a state appointed one-man committee, headed by retired IAS officer T S Sreedhar to look into the scope for implementing the OPS, had submitted its report "only now" and it was being considered.
Bringing the pay of state secondary grade teachers on par with their Central government counterparts and regularisation of the services of teachers, government employees and other grades of staffers appointed on consolidated pay between 2003 and 2004 forms part of the seven-point charter of demands. JACTTO-GEO is a 11-lakh member strong confederation of 165 government employee associations across Tamil Nadu, which has been staging several protests to press for its demands for quite some time now. Asked about the Chief Minister's appeal, the state spokesperson of JACTTO-GEO K Thiyagarajan, told PTI: "There is no change in our stand. We will be going on an indefinite strike from December 4. In the cyclone hit districts, our employees will take up relief work, albeit unofficially." Thiyagarajan said that teachers in the cyclone hit districts would, however, refrain from taking classes in schools and instead engage themselves in relief work.
He said that the Chief Minister's appeal came up for discussion at their body's meeting Saturday. However, since there was no "element of assurance" in Palaniswami's statement, they felt that there was no point in considering it, he said. "If our Chief Minister comes forward to give a commitment and a firm assurance to implement our demands in a time bound manner, we are ready to reconsider our strike plan," he said.