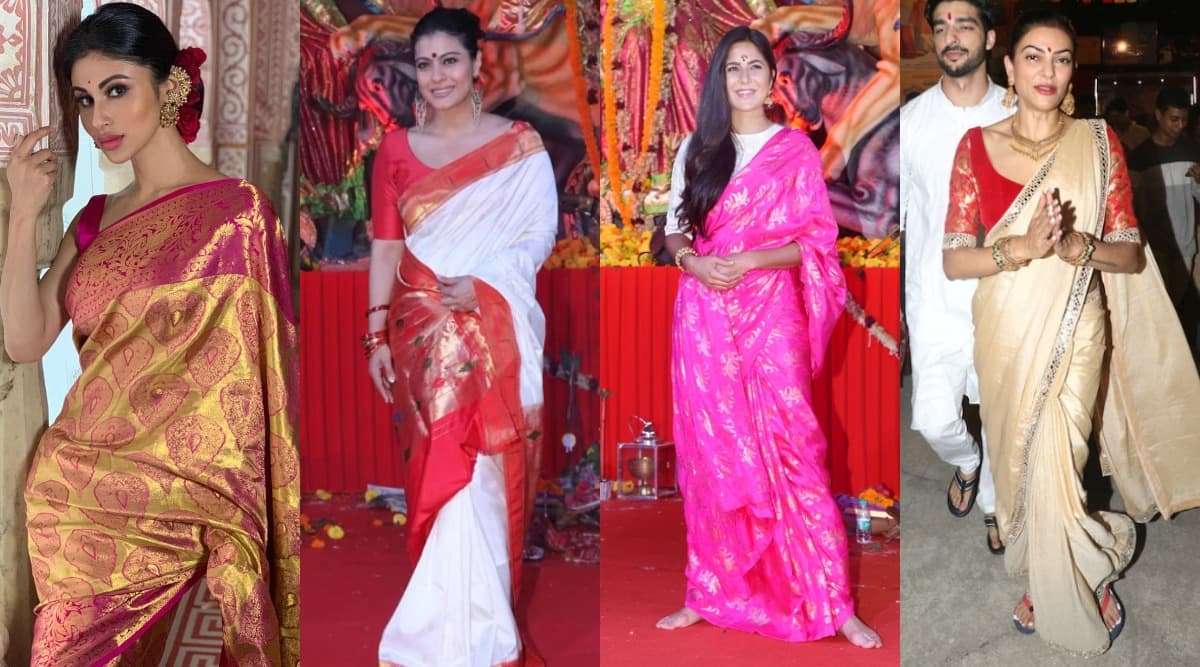 The weekend is here and most of you probably have plans to check out all the Durga pandals around the city. While Durga Puja is mainly a big celebration for the Bengalis, the pandal visits are a good activity for everyone to indulge in. With only three days to go for Vijayadashami or Subho Bijoya as the Bengalis like to call the day, the weekend seems to be the best option for everyone to go for pandal visits. This year, Vijayadashami falls on October 8, 2019 (the same day, the rest of the country will also be celebrating Dussehra). With so much of sight-seeing and pandal hopping to do, it would only be fair to revel in the culture of how the Bengalis do it, right? Dussehra 2019 Fashion: 7 Minimalist Ethnic Looks From Actresses Anushka Sharma, Mouni Roy, Kriti Sanon That Will Be Perfect!
We've got pictures of some Bollywood actresses who have proven in the past that they make for good Durga Puja style inspiration. Actresses such as Sushmita Sen, Rani Mukherjee, Konkona Sen Sharma, Mouni Roy and Kajol have presented some of the prettiest looks. Don't worry, they have used white sarees with red jari, perfect accessories, makeup and of course, the big red tika. Some of their looks have also showcased how you don't have to wear the said shades of saree to visit pandals. They can simply just choose flashy but elegant sarees for the visits. With that, scroll below and check out the looks for Durga Puja 2019! October 2019 Festivals, Events and Holiday Calendar: Dussehra, Karwa Chauth, Diwali; Know All Important Dates and List of Fasts for the Month
Sushmita Sen
Over the years, Sushmita Sen has donned some of the prettiest and lush looks during Durga Puja. Keeping the two hues in common, Sen made for some splendid mix of simplicity and going all out. You can check out the three looks by her because they're diverse and awesome!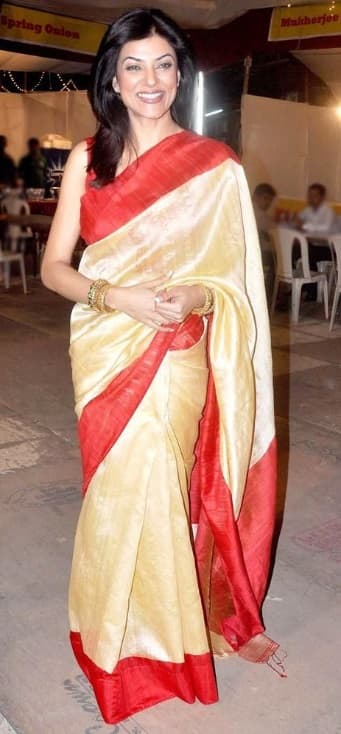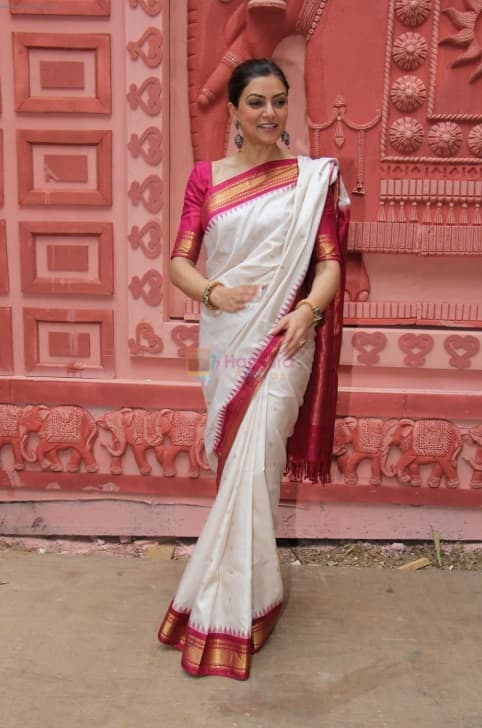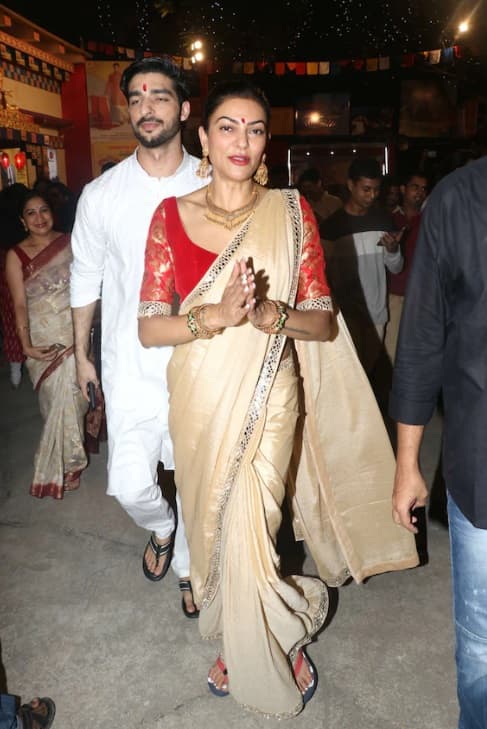 Konkona Sen Sharma
Konkona Sen Sharma nailed the Durga Puja look with this specific ensemble. As you can see, the look has everything you can ask for when attending a Durga Puja pandal. The saree, it's perfect, the lovely chandbali is outstanding and finally, the big tika on her forehead is just too spot-on!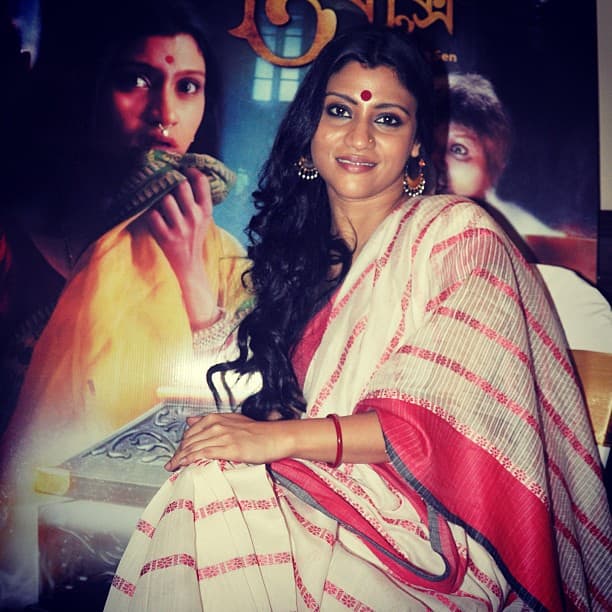 Kajol
Needless to say, Kajol's look in a white and red saree further gives Konkona's look a good competition. While Konkona has let her curly locks down, Kajol tied her hair up in a bun. Doesn't that look spew perfection?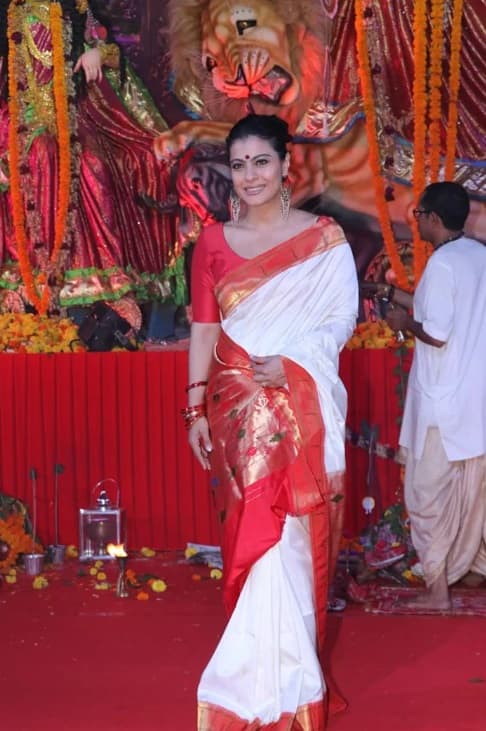 Another look by Kajol that is our personal favourite is this yellow saree which also deserves to be an option considered for Durga Puja pandal visits. It is bright and beautiful.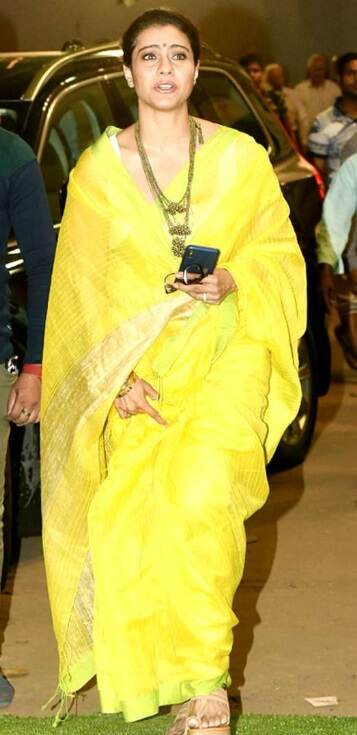 Rani Mukherjee
Setting herself apart from the others, Rani Mukherjee opted for a plain raw silk cream-hued saree with a flashy orange blouse. If you want to stand out at the pandal, this look couldn't have been more ideal for you! Even the way she has accessorised herself is amazing.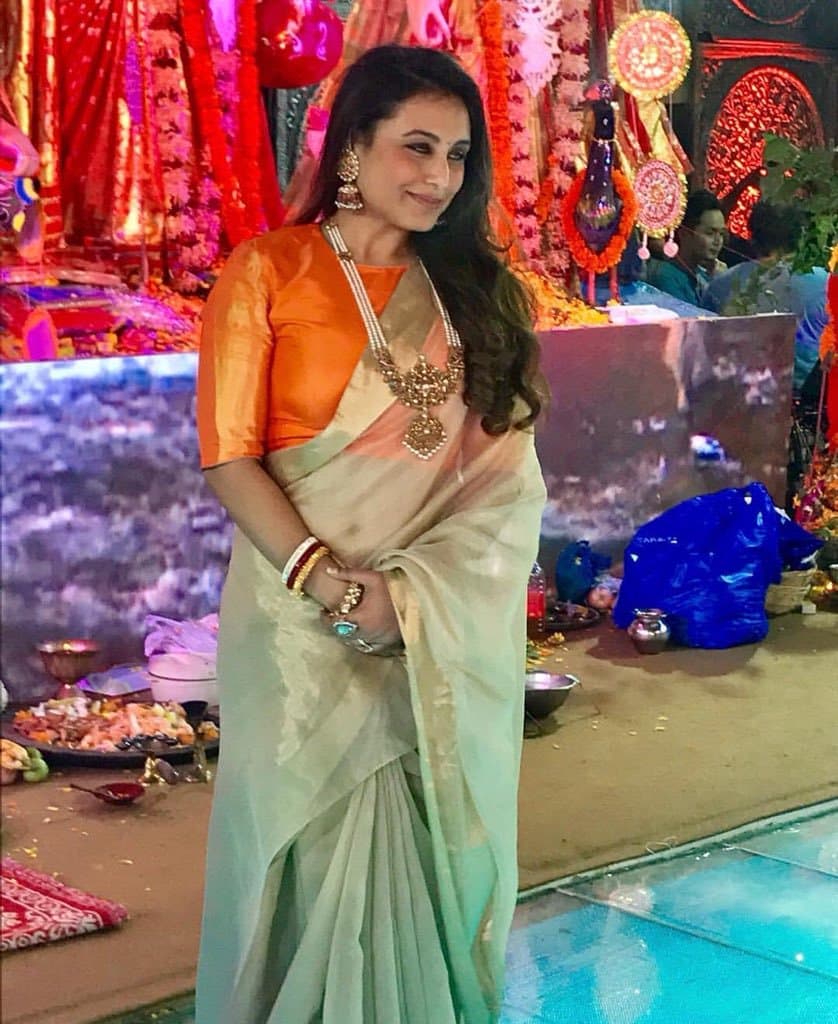 Mouni Roy
Mouni Roy too has chosen a printed silk saree with a yellow and pink hue. What's interesting about the look is how she opted to add roses on her neatly tied bun. Probably something you should consider.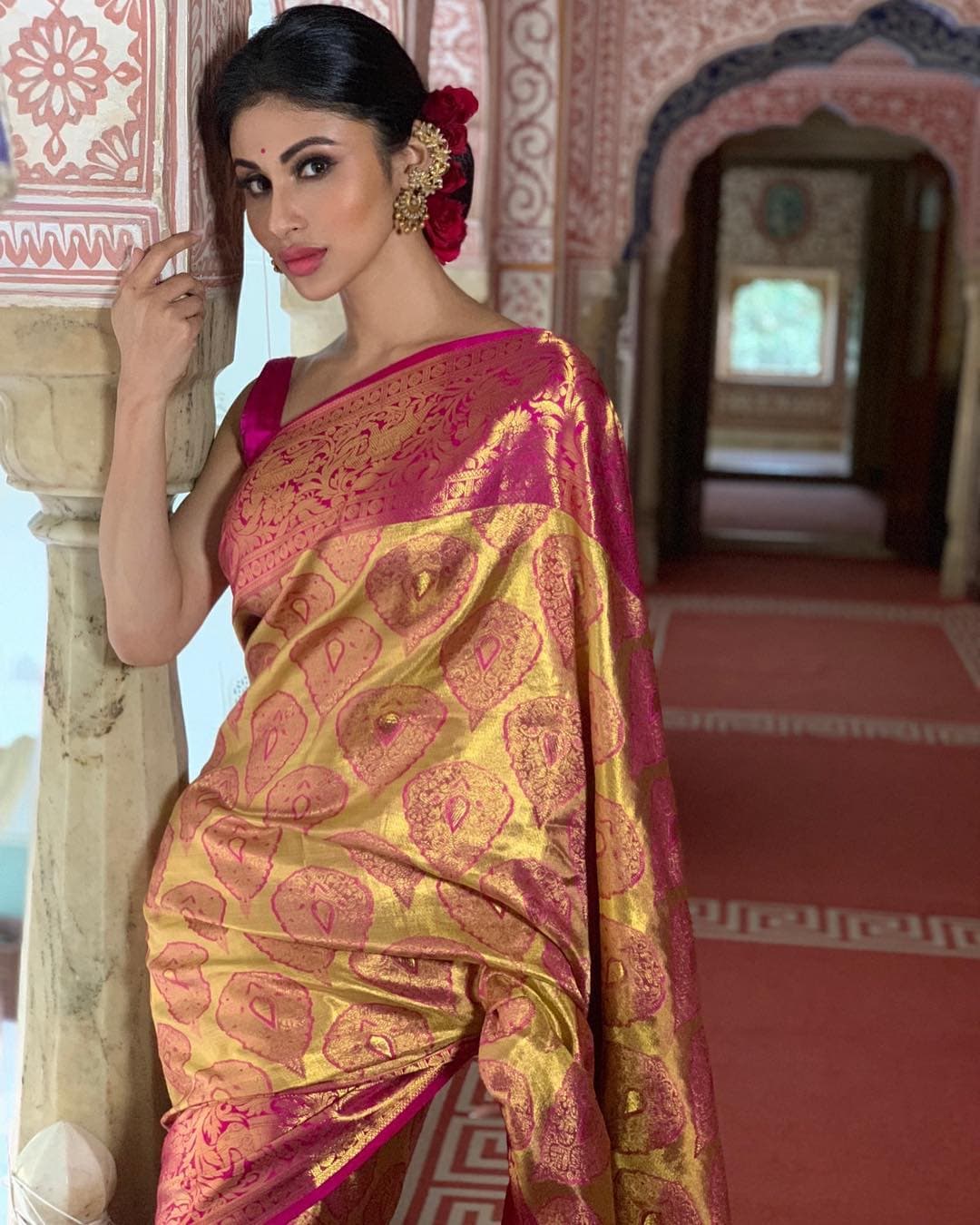 Katrina Kaif
Much like how Rani Mukherjee used a plain saree with flashy blouse, Katrina Kaif has done the reverse of the same. With a plain blouse, Katrina chose her favourite hue, pink, for pandal visits. Even without the big tika that is usually preferable, Katrina's look is lovely!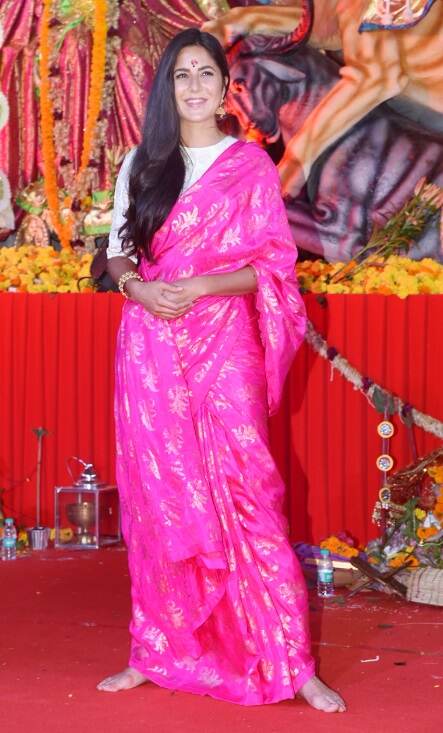 Dussehra 2019 is all set to take place on Oct 8. Also known as Vijayadashami, the day concludes the nine days of Navratri, four days of Durga Puja and the victory of good over evil. For all those who haven't been able to fix a perfect ensemble for Dussehra, check out our stories for all inspiration!