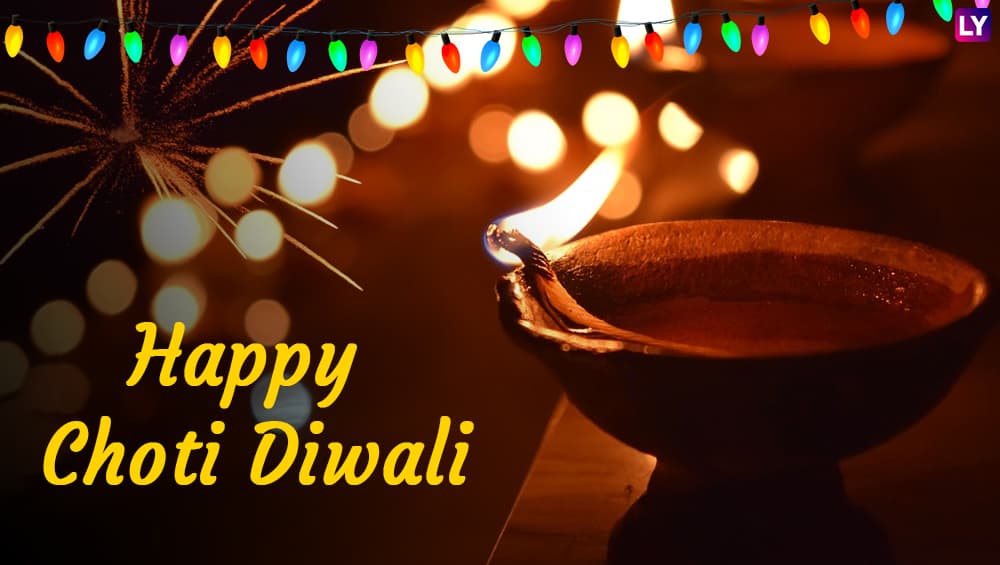 Choti Diwali is celebrated a day ahead of the main day of Diwali. Choti Diwali marks the second day of the five-day-long Diwali festival which begins on Dhanteras and ends with Bhai Dooj. Choti Diwali will be observed today, October 26, 2019, and is also known as Naraka Chaturdashi or Roop Chaudas. For those of you excited for Choti Diwali, we have compiled a list of messages, WhatsApp wishes, SMSes, GIF Images and Facebook greetings you can send your family, friends and relatives.
Choti Diwali which is also known as Naraka Chaturdashi falls on Chaturdashi of the Krishna Paksha in the Vikram Samvat according to the Hindu Calendar in the month of Kartik. Choti Diwali is known as Naraka Chaturdashi after the great battle Krishna won against the demon Narakasura. On this day, many Hindus prefer to take bath in the holy river of Ganges as Hindu scriptures say that it can revive you from your sins.
People indulge in different delicacies, invite friends to home, meet relatives and celebrate the day with much merry. Choti Diwali marks the beginning of the festival of lights and everyone gets into the festive mood. People light lamps and lanterns in the evening. Flower decorations and rangolis are also a part of this auspicious day.
As the day approaches, here is a list of Diwali messages in Hindi you can send you near and dear ones: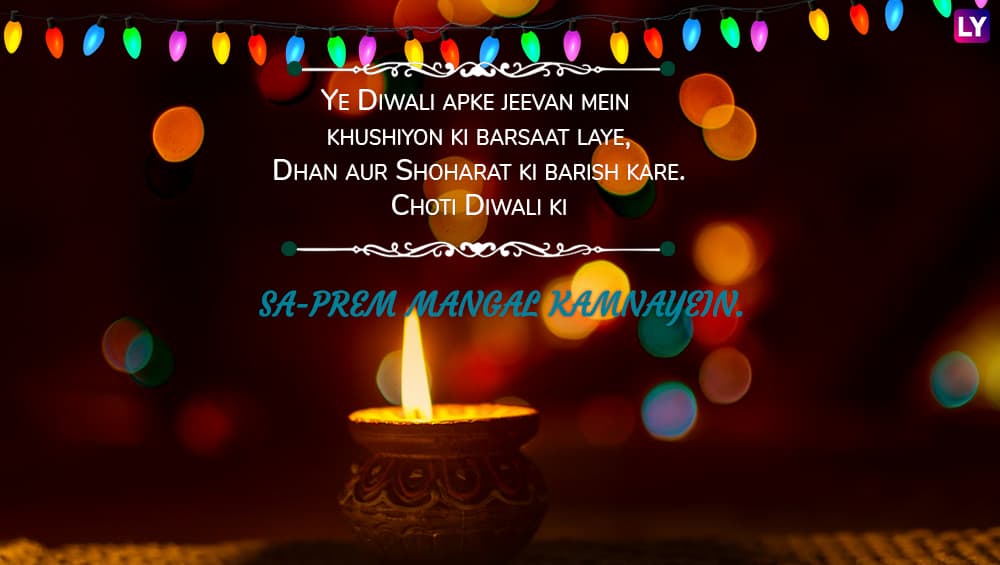 Ye Diwali apke jeevan mein khushiyon ki barsaat laye, Dhan aur Shoharat ki barish kare. Choti Diwali ki sa-prem mangal kamnayein.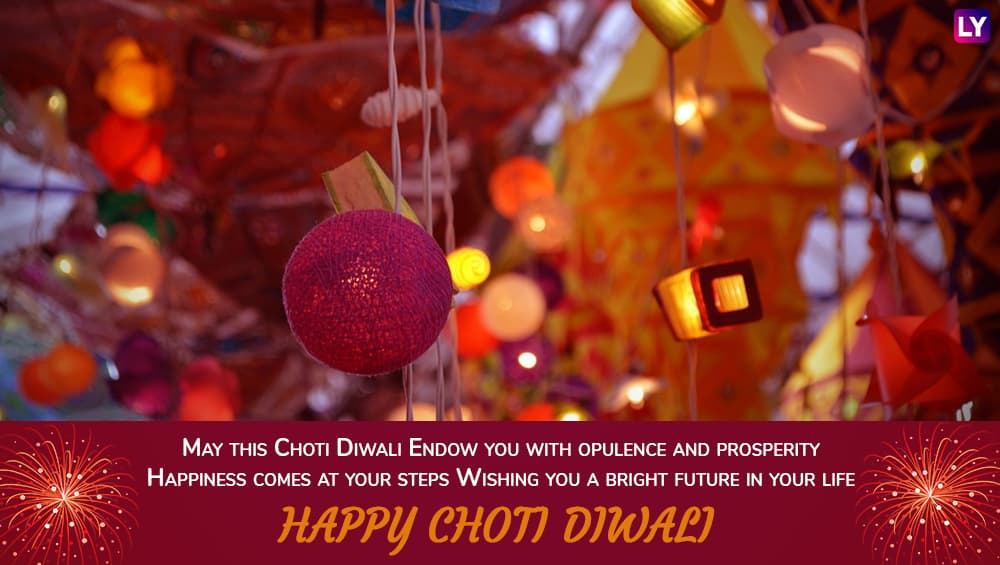 May this Choti Diwali endow you with opulence and prosperity. Happiness comes at your steps. Wishing you a bright future in your life. Happy Choti Diwali.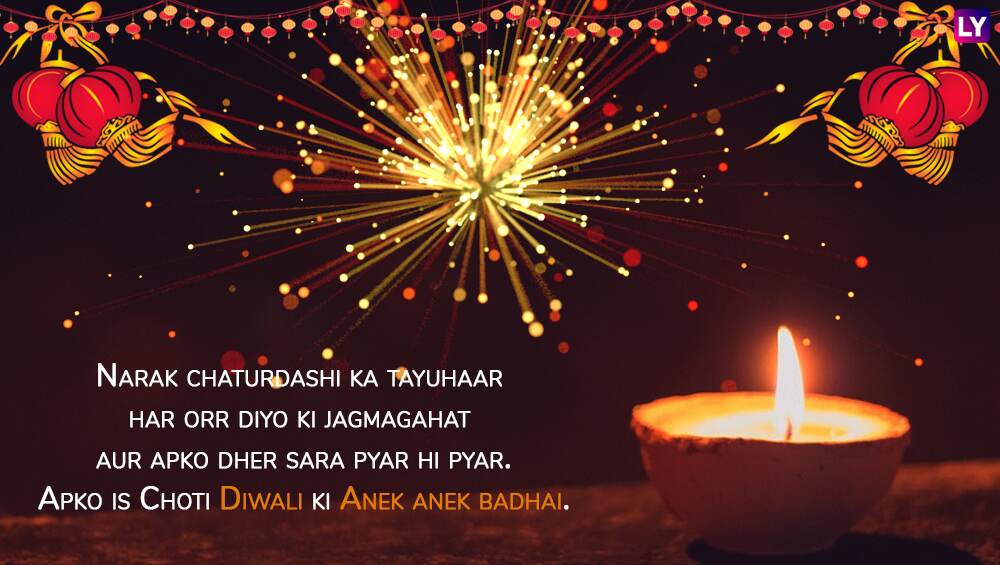 Narak chaturdashi ka tayuhaar har orr diyo ki jagmagahat aur apko dher sara pyar hi pyar. Apko is Choti Diwali ki Anek anek badhai.
Choti Diwali GIF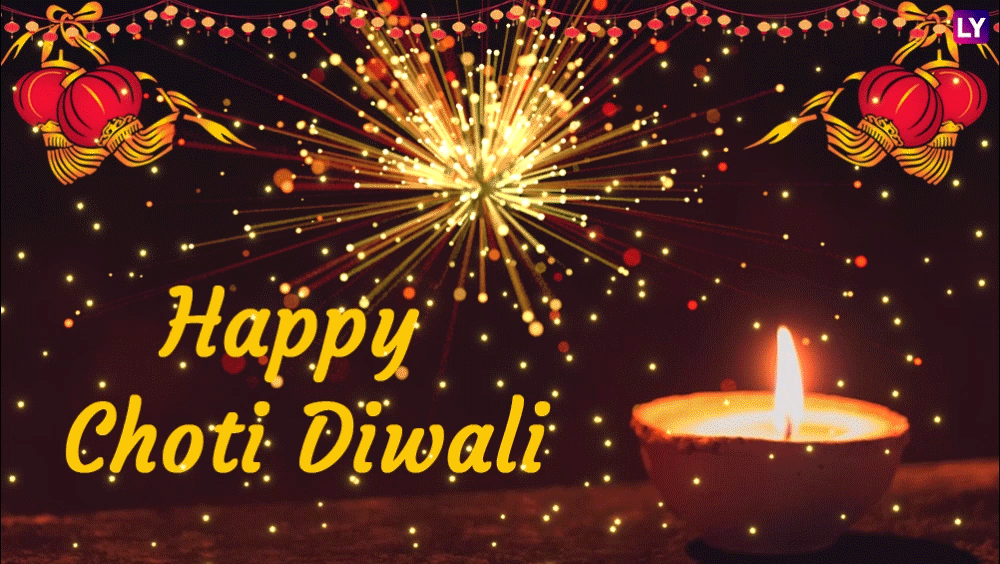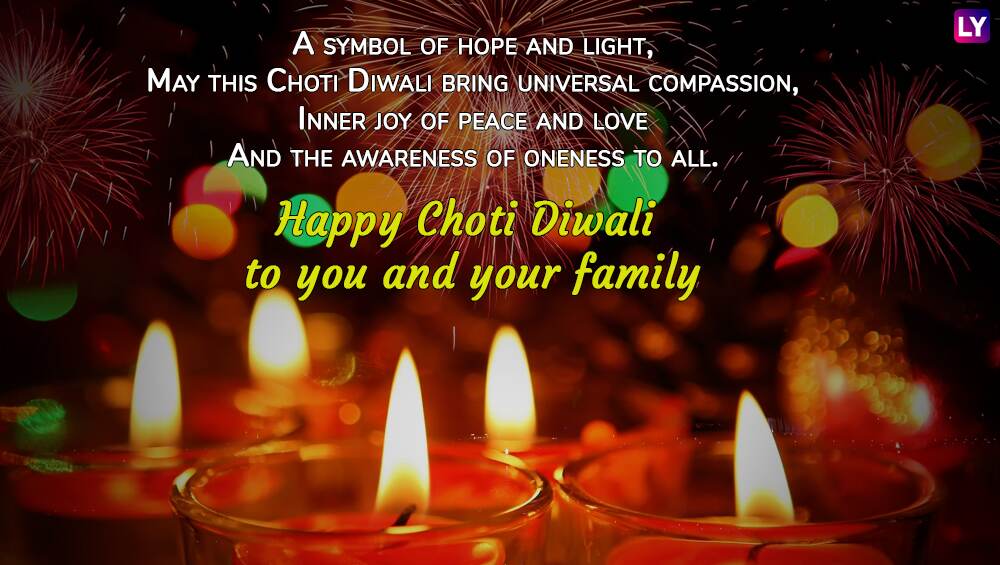 Narak chaturdashi ka tayuhaar har orr diyo ki jagmagahat aur apko dher sara pyar hi pyar. Apko is Choti Diwali ki anek anek badhai.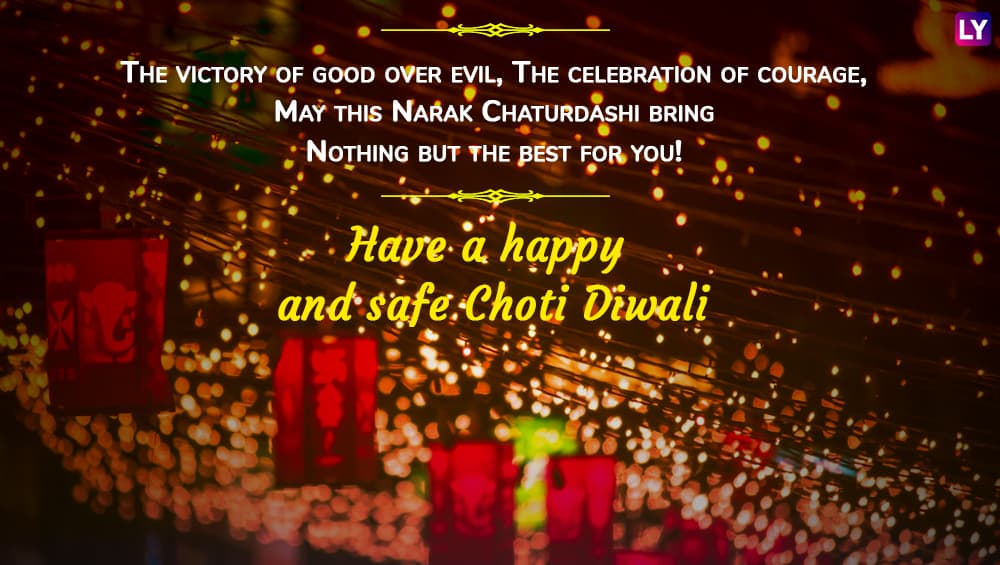 The victory of good over evil, the celebration of courage, may this Narak Chaturdashi bring nothing but the best for you! Have a happy and safe Choti Diwali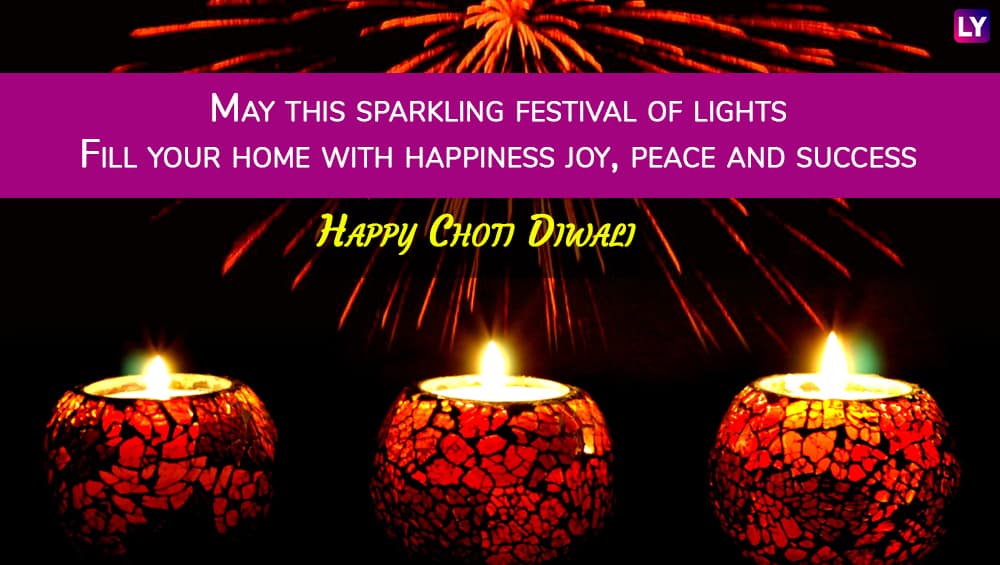 May this sparkling festival of lights fill your home with happiness, joy, peace and success. Happy Choti Diwali!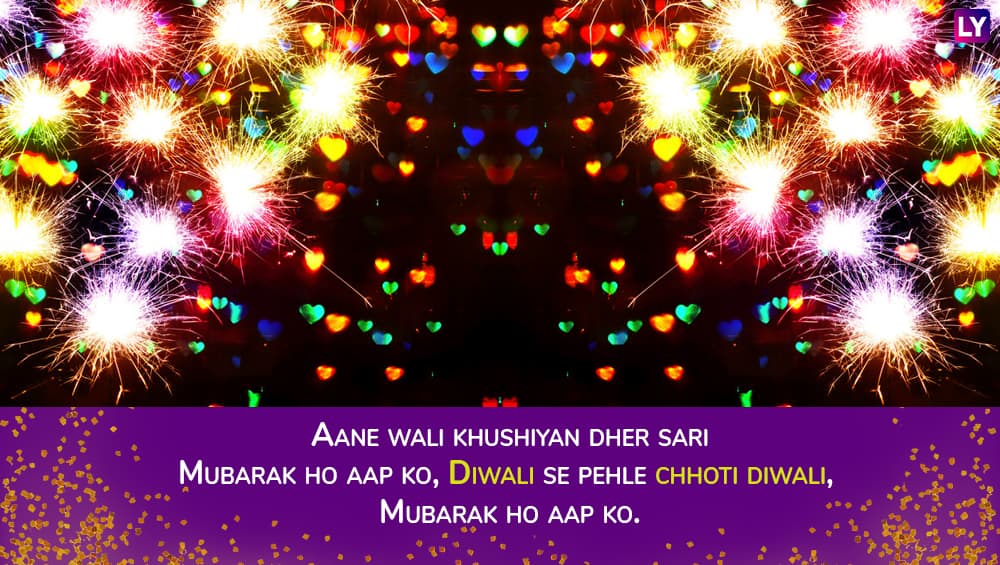 Aane wali khushiyan dher sari mubarak ho aap ko, Diwali se pehle chhoti diwali,
Mubarak ho aap ko.
In some parts of the country, Naraka Chaturdashi is known as Kali Chaudas. People begin preparations for Diwali a week or two in advance. People clean their homes, decorate it, perform puja and offer special prayers to God. Like any other festival, food is an integral part of the celebrations. People prepare different sweets at home and distribute it among friends, family and neighbours. People also exchange gifts and send 'Happy Choti Diwali messages' to others. We wish all our readers a very Happy Choti Diwali!