One of the most sacred days in Sikhism, Guru Nanak Jayanti will be celebrated on November 23, 2018. Festivities in this religion revolves around the anniversaries of their 10 Gurus, who established Sikhism over the centuries, beginning in the year 1469. Birth anniversaries are denoted as Gurpurab, and there's nothing more prominent than celebrating the birth anniversary Guru Nanak Dev, the first Sikh Guru. Guru Nanak Jayanti, also known as Guru Nanak Gurpurab and Guru Nanak's Prakash Utsav will be widely celebrated in India and across the globe. Like any other religious festival and special occasion, devotees and followers wish each other. Therefore, we have got a list of Guru Nanak wishes, messages, greetings, quotes, Gurpurab images and wallpapers in HD along with Guru Nanak Jayanti WhatsApp stickers for free download online. You can use to wish your family and friends or post status on Facebook, Twitter, Instagram and WhatsApp. Guru Nanak Gurpurab 2018: Inspiring Quotes from the First Sikh Guru on the Occasion of Guru Nanak Jayanti.
Guru Nanak, the founder of Sikhism, was a noble saint who travelled far and wide with the message of 'God is One'. The monotheistic religion is symbolized by the Ik Onkar (one all-pervading spirit) is because of Guru Nanak Dev who believed in unity, goodness and selfless love. As a part of Guru Nanak Gurpurab celebrations, a forty-eight-hour non-stop reading of the Guru Granth Sahib, the holy book of the Sikhs is conducted. It is called Akhand Path, which includes his words incorporated in 974 poetic hymns. On the day of the festival, 'Prabhat Pheris' or early morning processions at Gurudwaras will begin the celebrations. It will be followed by Asaa-Ki-Vaar (morning hymns), Katha (scriptures), Kirtans (hymns) and Langar, a special community lunch. There's so much to look forward to the day, but before all of it, wishing each your near and dear ones with Happy Gurpurab photos, stickers and greetings. Guru Nanak Jayanti 2018 Date: Rituals in Gurudwaras, Significance & How to Celebrate Birth Anniversary of First Sikh Guru on Gurpurab.
Here are some Guru Nanak Jayanti WhatsApp messages, SMSes, WhatsApp Stickers, photos, greetings, wishes, images, greeting cards, quotes and SMSes to send to our loved ones on this important occasion. Guru Nanak Jayanti 2018 Wishes in Hindi & Punjabi: Best WhatsApp Messages & Stickers, GIF Images, Facebook Cover Photos & SMS to Share on Gurpurab.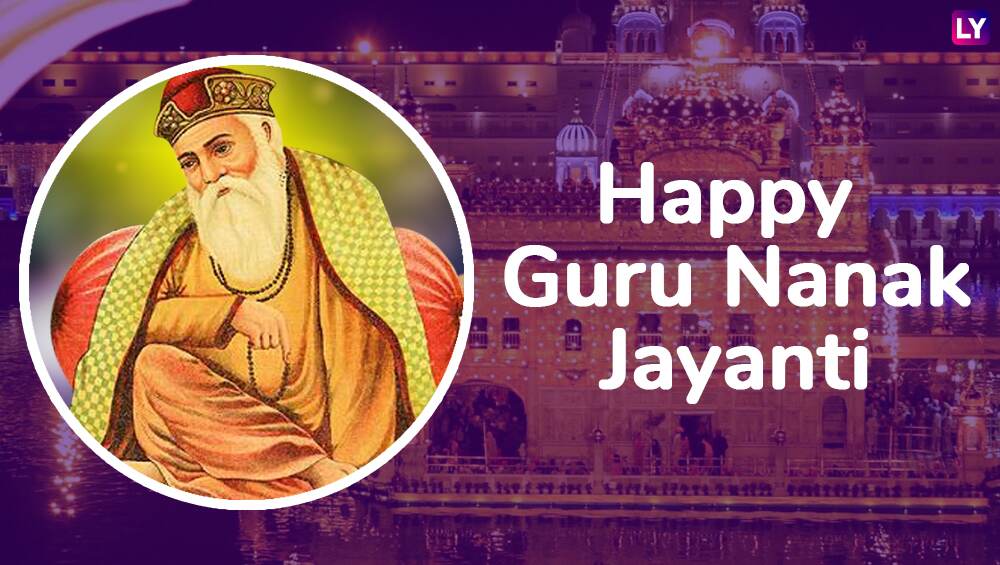 WhatsApp Message Reads: Satguru Nanak pargateya, mitti dund jag chanan hoya, Aap ji nu sri Guru Nanak Devji de, Gurpurab dian lakh-lakh vadaiyan. Happy Gurpurab 2018.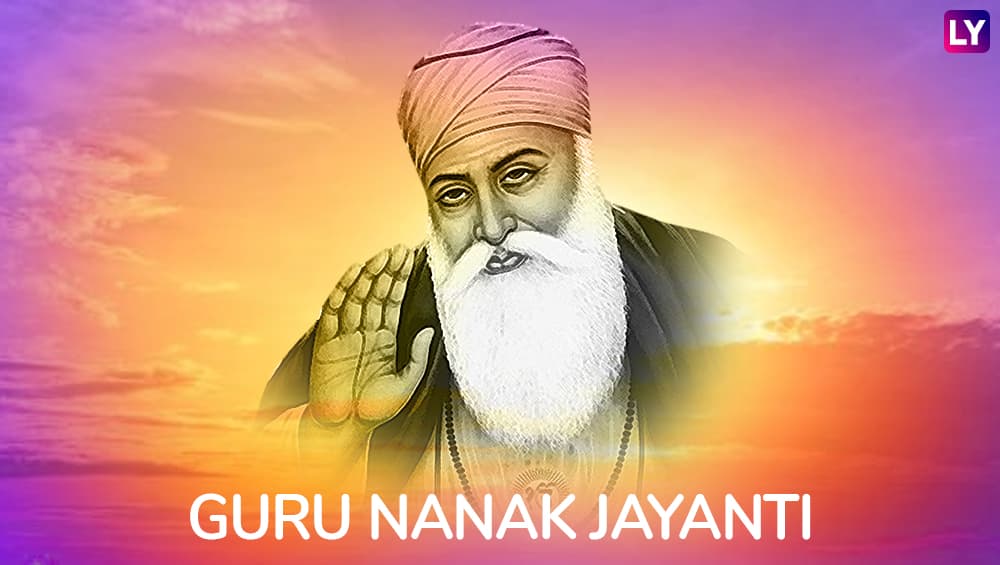 WhatsApp Message Reads: Vahe Guru ka aashish sada, Mile aisi kamana hai hamari, Guru ki krupa se aayegi, Ghar ghar me khushahali. Happy Guru Nanak Jayanti 2018.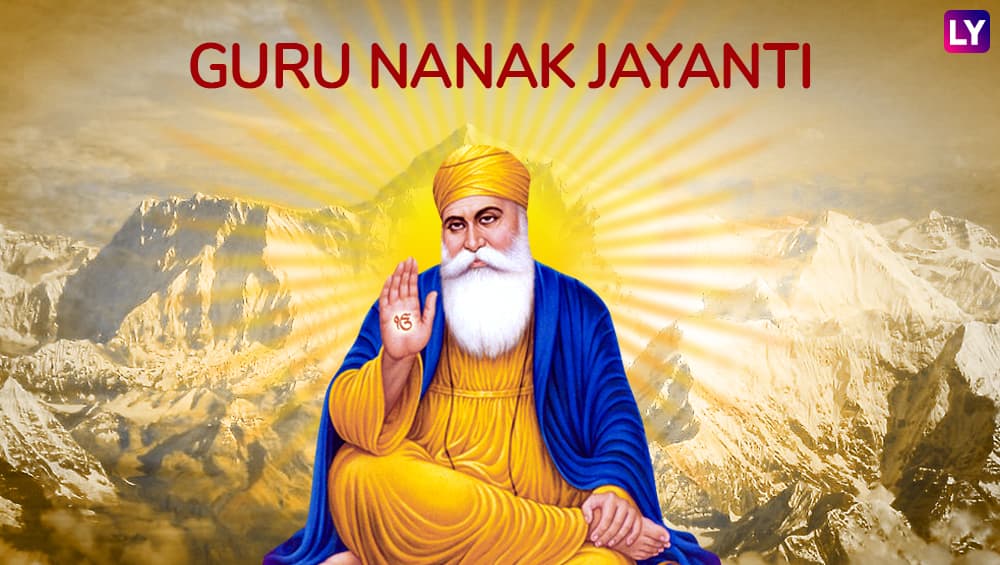 WhatsApp Message Reads: Guru Nanak Dev ji ke sadkarma, Sada hame rah dikhayenge, Vahe Guru ke dhan se, Sabake bigade kamkaj ban jaynge. Guru Nanak Jayanti ki shubhkamnaye.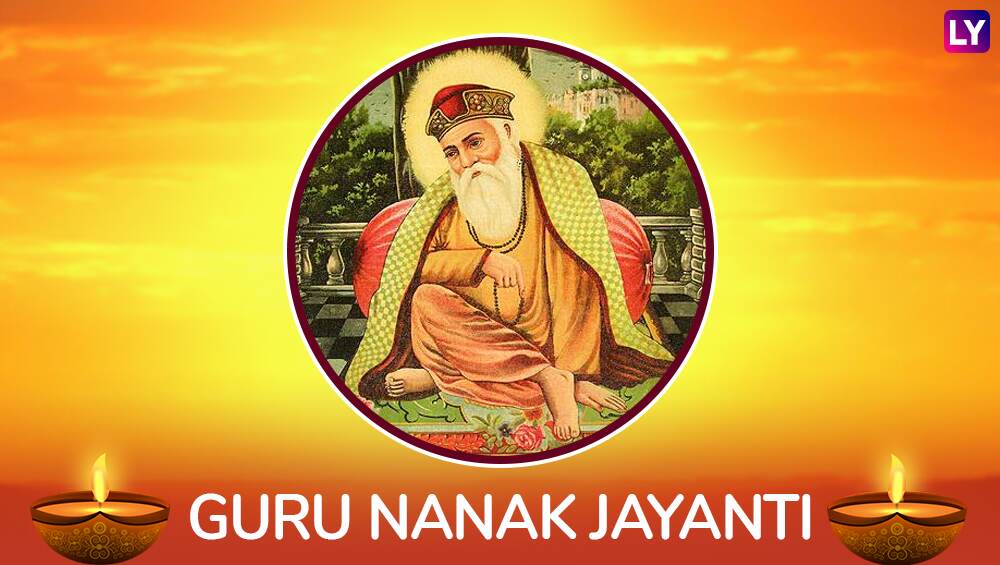 WhatsApp Message Reads: May happiness and blessings surround you as we join together to remember the beloved Sri Guru Nanak Dev Ji and the beginnings of Sikhism. Happy Gurpurab 2018.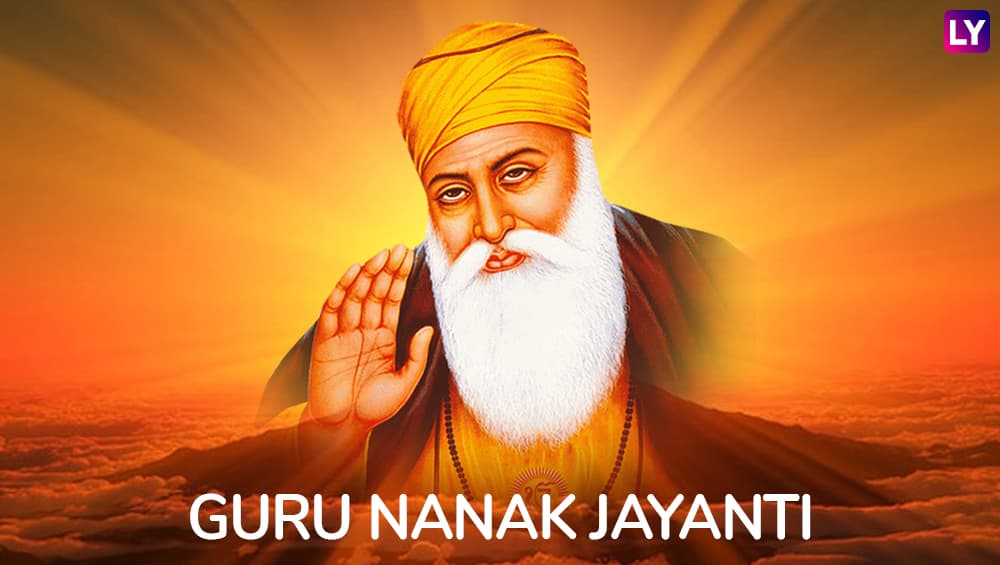 WhatsApp Message Reads: Happy Gurpurab to all the Sikhs and to everyone who is a well-wisher. Let us all celebrate Guru Nanak Jayanti together.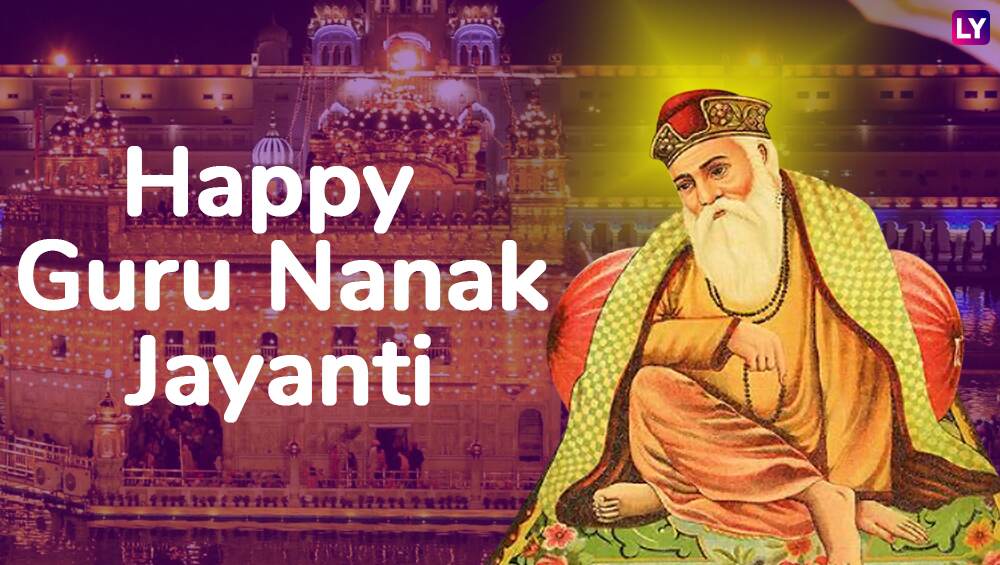 WhatsApp Message Reads: God is one, but he has innumerable forms. He is the creator of all and he himself takes the human form. Happy Guru Nanak Jayanti.
Get ready to witness another major festival in India this month. If Diwali, the biggest festivity for Hindus was the attraction in the first week of November, Guru Nanak Gurparb, one of the most important festivals in the Sikh calendar is the highlight of the month end. Such is the beauty of India, a land of diversity. We wish everyone celebrating this festival, a very Happy Guru Nanak Gurpurab 2018.