In 2018, on the day of auspicious day of Kartik Purnima on November 23, Guru Nanak's birthday is celebrated. Guru Nanak laid the foundation of Sikhism and is the first Guru of the 10 Gurus. Guru Nanak Dev ji is considered by Sikhs to have been the embodiment of God on Earth. This year, the country will be marking his 549th birth anniversary. Guru Nanak is known for his belief that God is neither a Hindu nor a Muslim, he is formless and is one. On the propitious occasion of Guru Nanak Jayanti or Gurpurab, we bring inspirational quotes about life and his teachings to you preached by Baba Guru Nanak. Guru Nanak Jayanti 2018 Wishes in Hindi & Punjabi: Best WhatsApp Messages & Stickers, GIF Images, Facebook Cover Photos & SMS to Share on Gurpurab.
Guru Nanak travelled to many places around the world to spread God's message of oneness and purity. His teachings are inscribed in the holy book of Sikhs, Guru Granth Sahib, which is believed to be the 11th Guru. Baba Nanak travelled to places like Tibet, Mecca, Kashmir and many more all on feet. Nanak was a spiritual thinker and expressed his thoughts in poetry that forms the basis of Sikh scripture. His quotes are based on life, God, death and how one should be free from the five vices of greed, lust, attachment, anger and pride. Remember Guru Nanak on the auspicious day of his birthday and share these inspiring quotes with your friends and family members. Guru Nanak Jayanti 2018 Date: Rituals in Gurudwaras, Significance & How to Celebrate Birth Anniversary of First Sikh Guru on Gurpurab.
Inspiring Quotes by Guru Nanak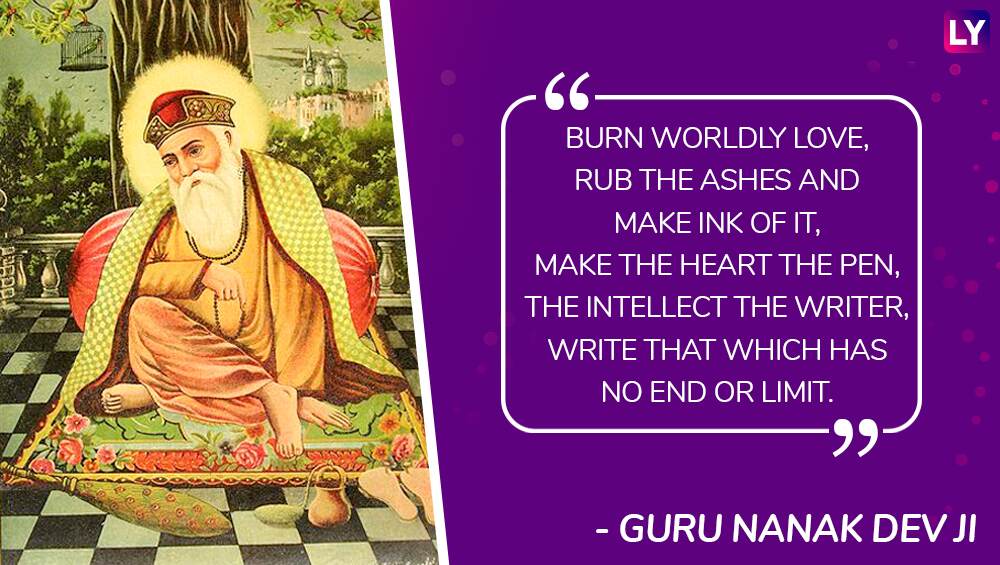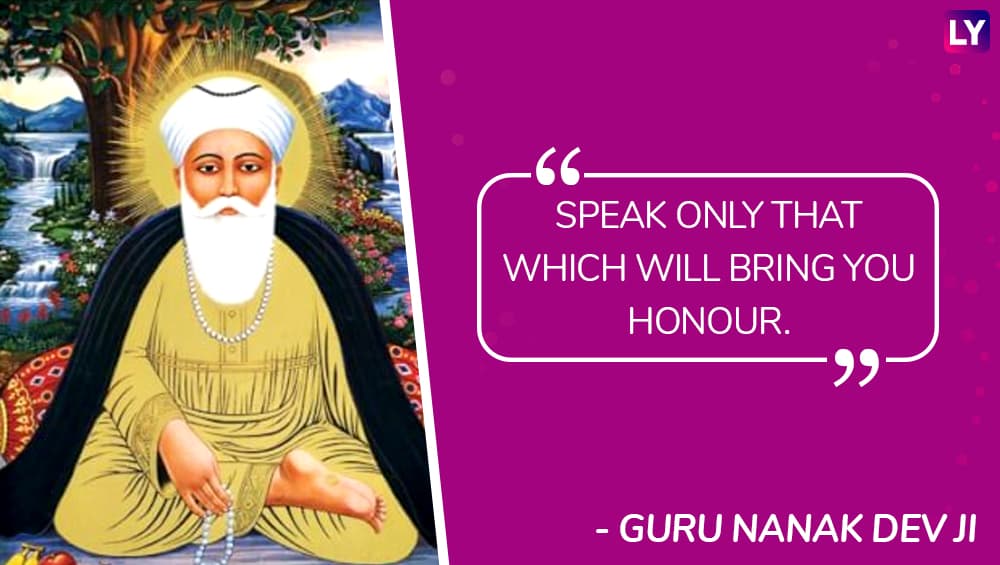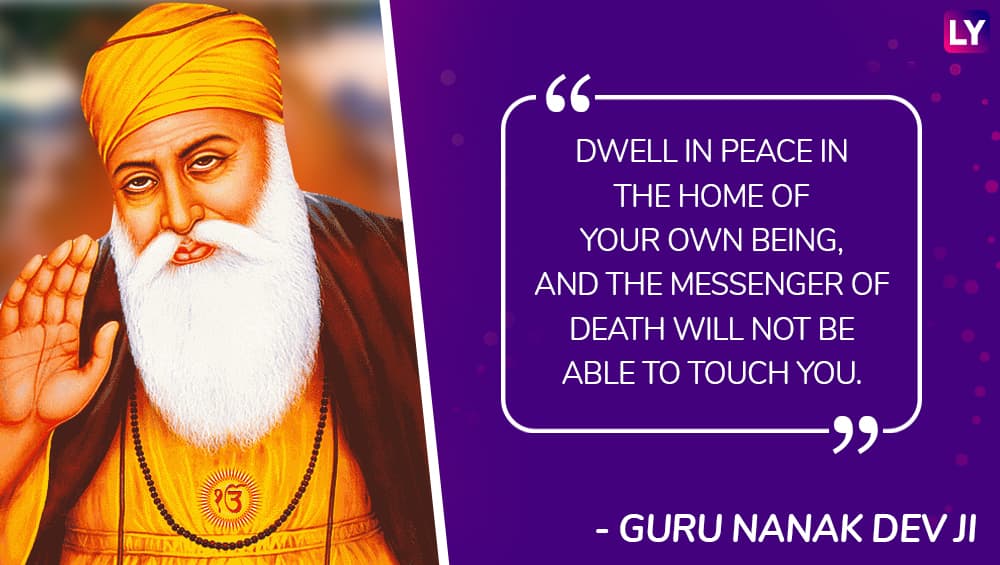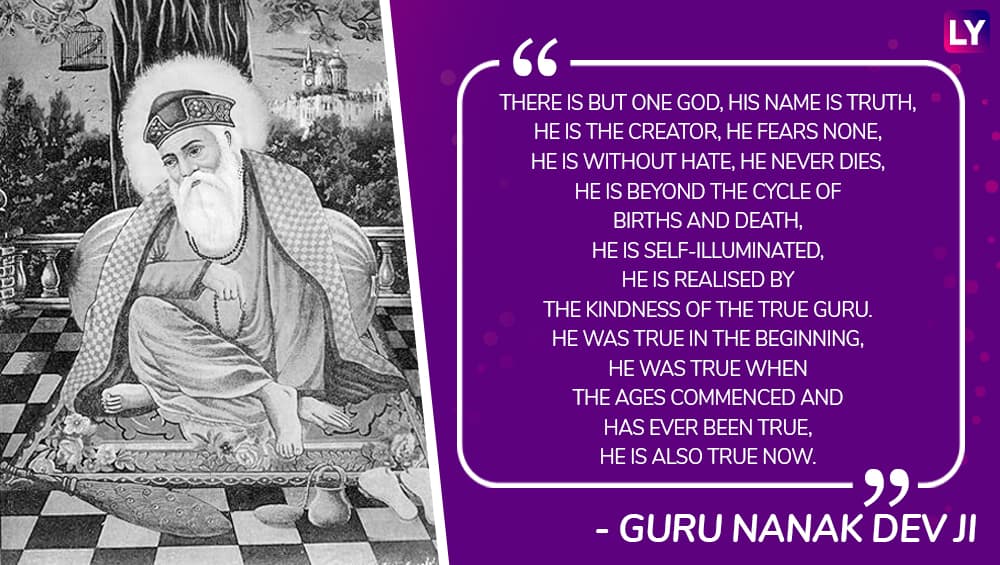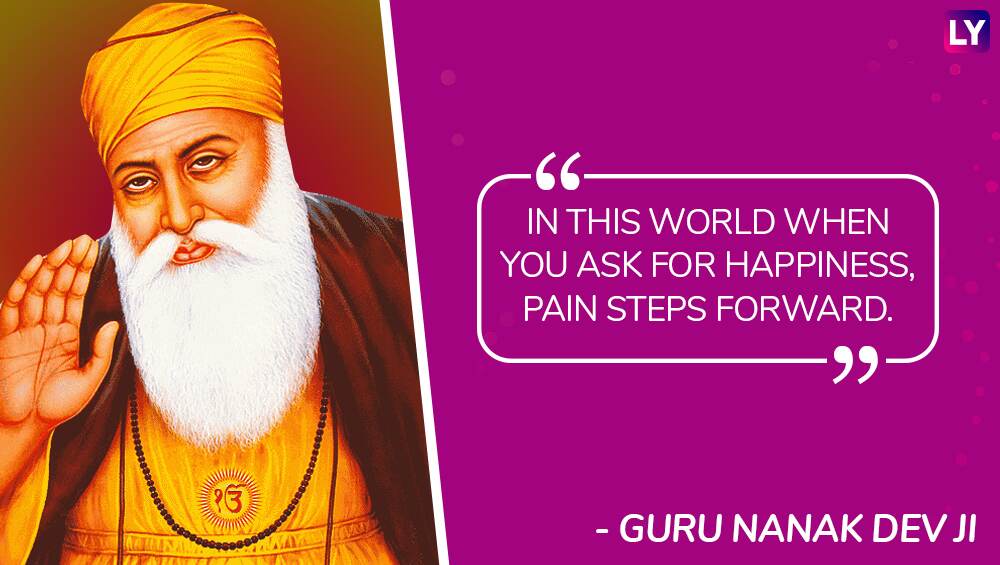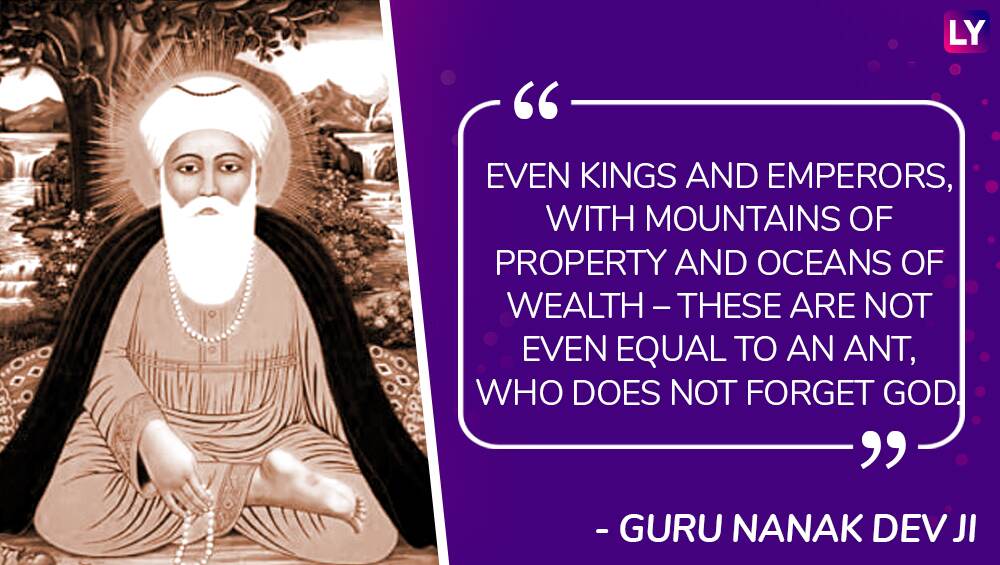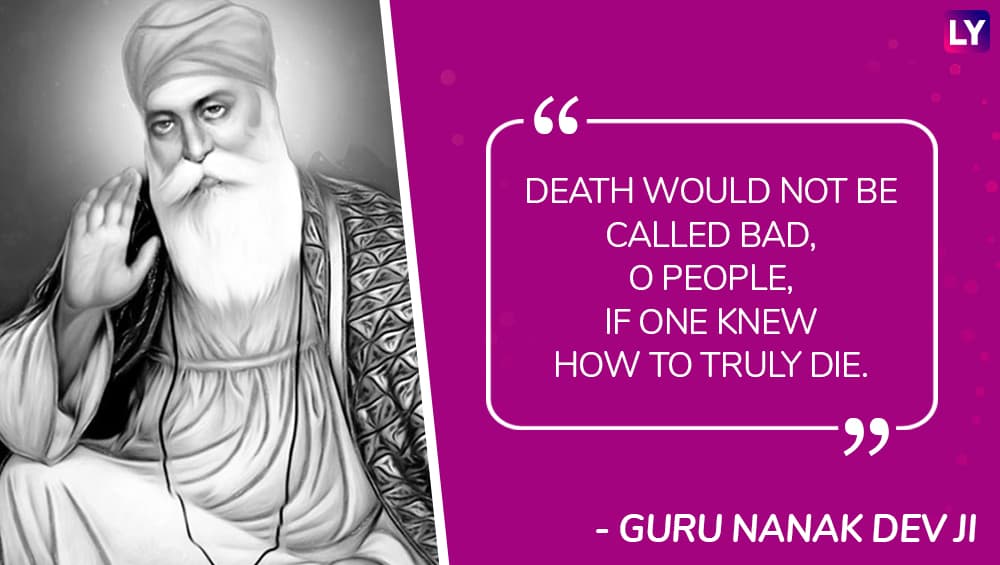 His thoughts were ahead of the times and he denounced social teachings like caste system and discrimination and taught that everyone is equal, regardless of caste or gender. Guru Nanak died at the age of 70 and he appointed Guru Angad as his successor. Guru Nanak Jayanti is also celebrated in Pakistan where he was born. The place is called Nankana Sahib.