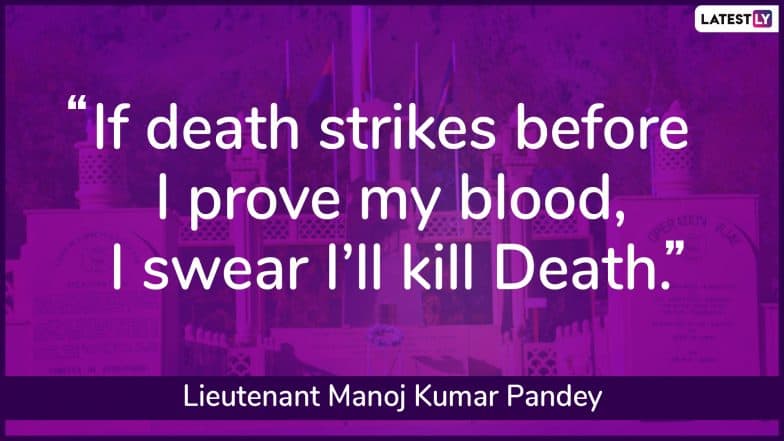 Kargil Vijay Diwas is one of the most prominent events in the history of independent India, the day is celebrated on July 26, 2019, to  the mark the success of  Operation Vijay. It was on this date in 1999, India successfully took command of the highest outposts which had been lost to the neighbouring country, Pakistan. The Kargil War was fought for more than 60 days, resulting in loss of lives on both sides. Every year, 26 July is observed as Kargil Vijay Diwas to respect the jawans who sacrificed their lives in the battlefield to make Operation Vijay a success. This year's mark the 20th anniversary. On the historic celebration of Kargil Vijay Diwas 2019, here we have accumulated patriotic quotes said by the war heroes and inspirational messages. You can share these revolutionary quotes and inspiring wishes remembering the soldiers and their sacrifice that led the country to regain its control of all the previously held territory. Know All About Kargil War of 1999 Fought Between India & Pakistan. 
The Kargil War or the Kargil conflict took place between May 3 and July 26, 1999, in the Kargil district of Kashmir and elsewhere along the Line of Control (LOC). On all the patriotic occasions, people look for some nationalistic quotes to motivate the patriotism we have within ourselves. The 60 days war between the two countries is historic. India won the war by regaining control of all the previously held territory and re-establishing the status quo ante bellum. July 26 is hence regarded as one of the historic dates in India. On the occasion, we combine the best Kargil Vijay Diwas 2019 quotes and wishes that you can share among your friends and family, remembering the heroic time.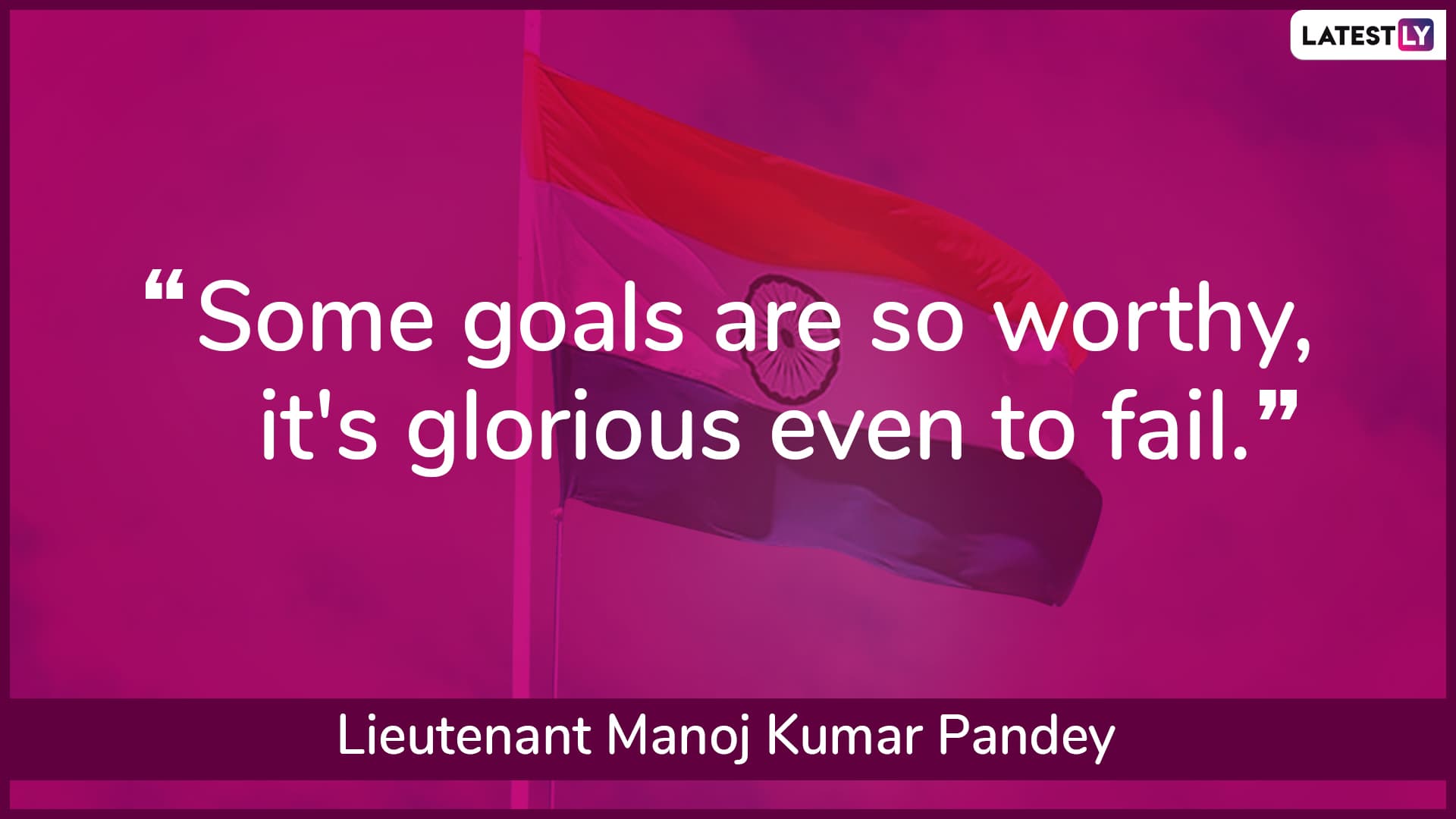 "Some goals are so worthy, it's glorious even to fail." Lieutenant Manoj Kumar Pandey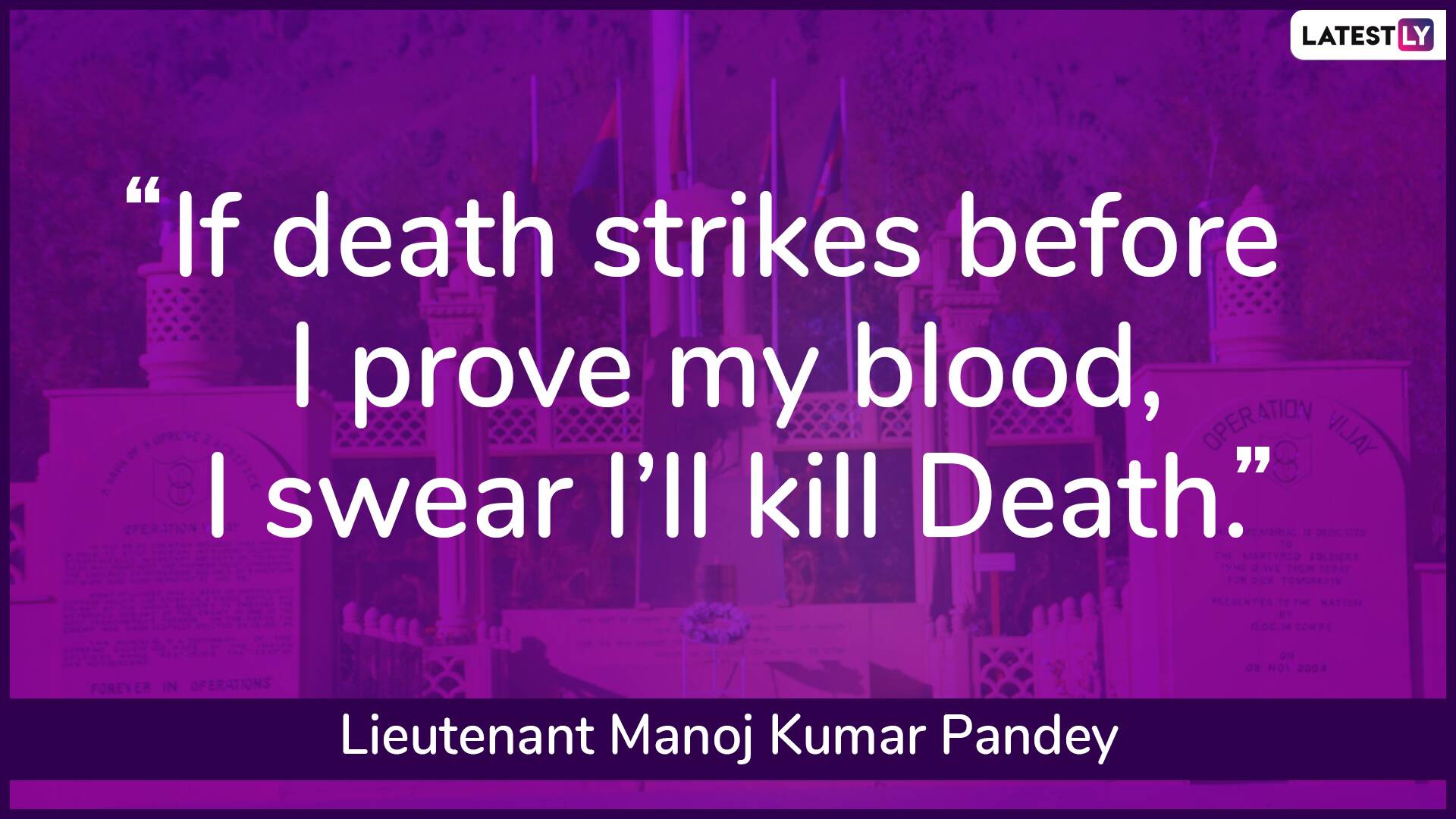 "If death strikes before I prove my blood, I swear I'll kill Death."  Lieutenant Manoj Kumar Pandey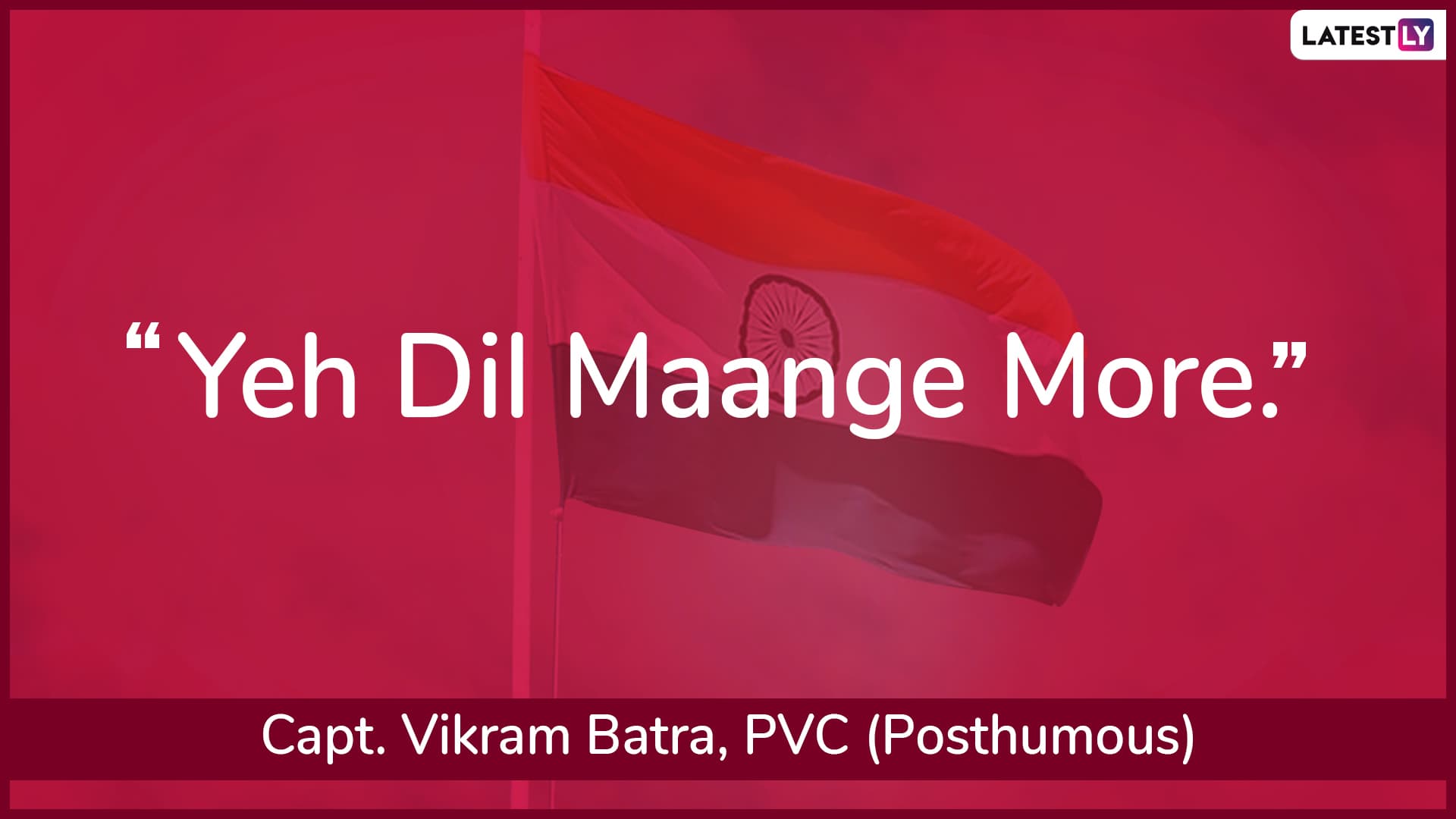 "Yeh Dil Maange More." Capt. Vikram Batra, PVC (posthumous)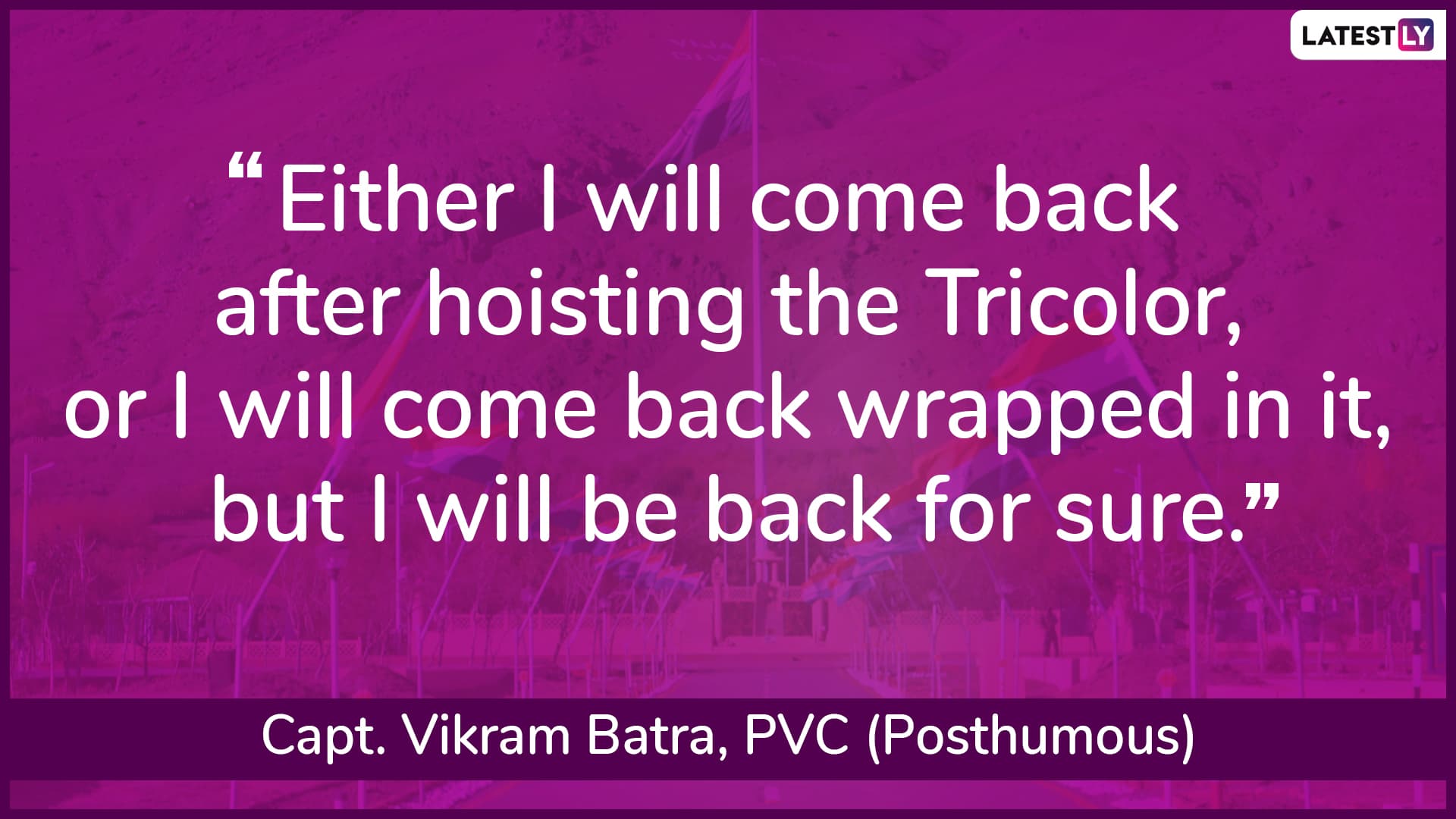 "Either I will come back after hoisting the Tricolor, or I will come back wrapped in it, but I will be back for sure." Capt. Vikram Batra, PVC (posthumous)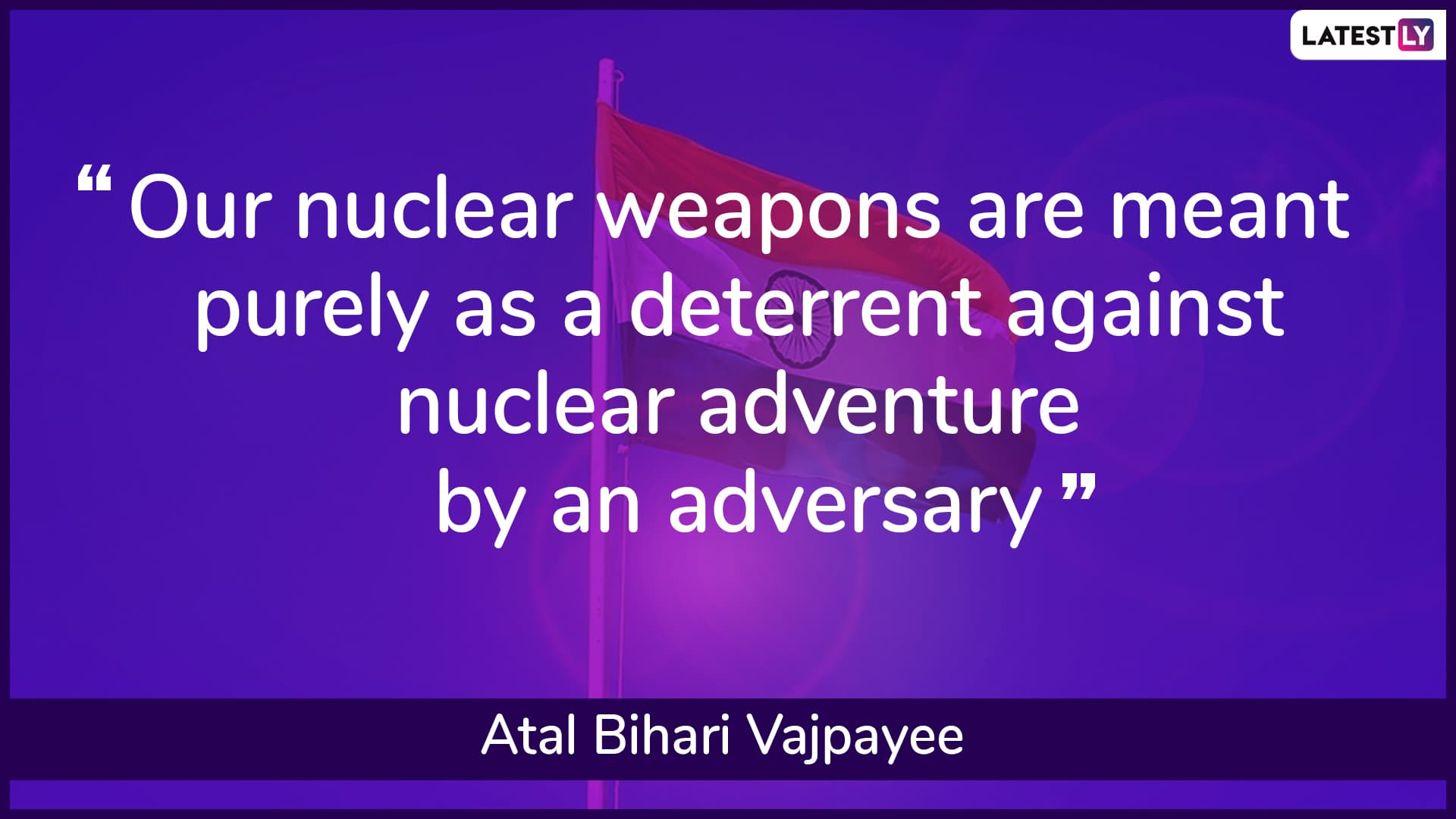 "Our nuclear weapons are meant purely as a deterrent against nuclear adventure by an adversary." Atal Bihari Vajpayee
On the occasion of Kargil Vijay Diwas 2019, several events have been planned by the Army in Delhi and Dras in Jammu and Kashmir. The Prime Minister of India will pay homage to the soldiers at Amar Jawan Jyoti at India Gate. Many events are also planned all over the country to commemorate the contributions of the armed forces.