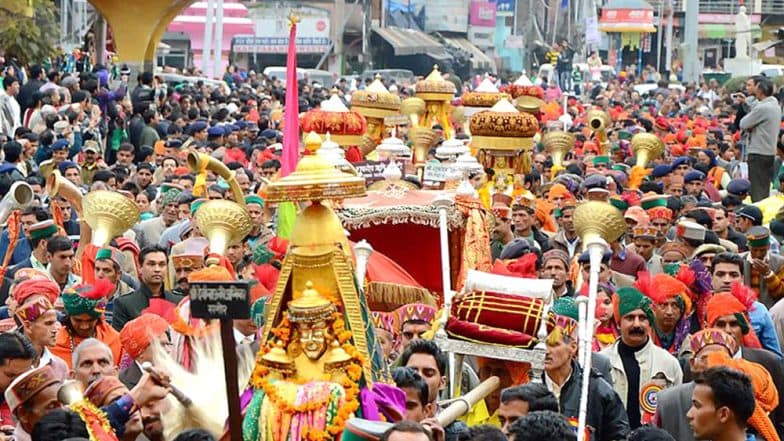 The festival of Maha Shivratri is one of the most significantly celebrated day for the Hindu community. Mahashivratri 2019 will be celebrated on March 4 this year. Celebrated to please Lord Shiva, the destroyer of evil, there's a strong belief that he is most pleased with his followers on this day. People observe a strict fast, stay awake the whole night, do meditation and offer prayers to the Lord. One of the most important rituals is to visit a Shiva temple and make an offering of milk over the Shivaling. On this day, most Shiva temples are crowded because devotees come from different parts to offer their prayers. The enthusiasm in these Shiva temples on the eve of Mahashivratri is very high. If you are looking for the places where you should visit to experience Maha Shivaratri, let us help you out. Mahashivratri 2019 Date and Day: Know Maha Shivaratri History, Significance and Legends Associated With the Festival of Lord Shiva.
Maha Shivratri literally means, 'Great night of the Shiva.' So ardent devotees of the Lord spend their night meditating. The day of Maha shivaratri is as good as a big festival for which people prepare from well in advance. The prominent Shiva temples in the country are decorated, some even hold cultural programmes for Mahashivratri. In fact, one can experience the vibe of this day in the famous Shiva temples across the country. List of Special Trains on 2019 Mahashivratri & Holi: Indian Railways to Run Additional Lines to Clear Passenger Rush; Check Details.
Watch Video of Date and History of Maha Shivratri
Best Places to Visit in India For Mahashivratri
Mandi, Himachal Pradesh: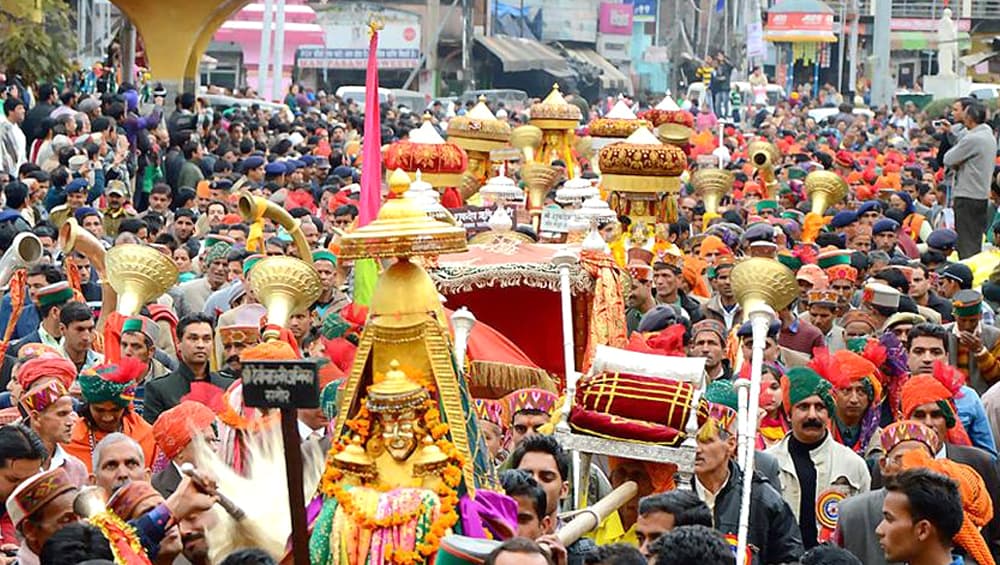 The biggest celebration of Mahashivratri takes place here. The Bhootnath Temple in Mandi is known for hosting an Intenational Mandi Shivratri Fair! So it is a tourist attraction for not just Indians but even foriegners. So the temples are decorated in beautiful flowers and the celebration goes on for a week in great enthusiasm. A big procession or Shobha Yatra takes place with thousands of people gathering to be a part of it. So if you want to revel into all the festivities of Mahashivratri, then you should pay a visit here.
Varanasi, Uttar Pradesh: 
Varanasi is one such place in the country which has a reputation for carrying a spiritual vibe throughout. There are many temples here along the river ghats frequented by devotees of Lord Shiva. Mahashivratri is thus a very big affair here. People gather in huge numbers and the celebration sees re-enacting the wedding ceremony of Lord Shiva and Parvati. So there is a wedding procession that goes on through the city in great enthusiasm. Needless to say, this is going to be a ceremonial celebration that you have to experience at least once.
Puri, Odisha: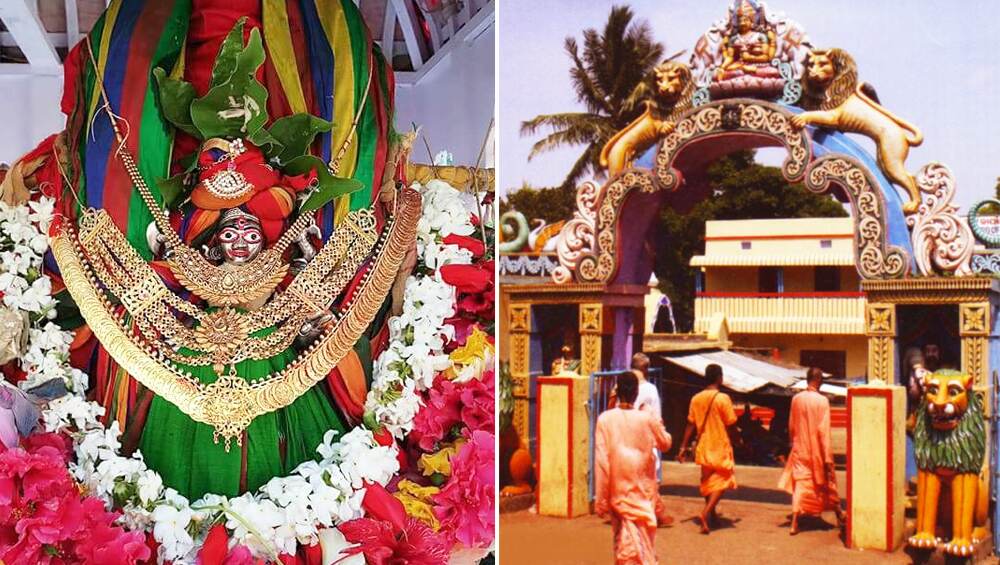 As the legend goes, it is believed that Lord Rama had placed the Shiva lingam here in the Lokanatha temple. Thus, it was a center of Lord Shiva worship. The Shivalinga is kept submerged in water and it is not easily seen. Thus a lot of devotees queue up outside to get at least one glimpse of the Shivalinga.
Srikalahasti, Andhra Pradesh:
The festival of Mahashivratri is celebrated with equal enthusiasm in the southern states as well. The Srikalahasteeswara temple is one of the most famous Shiva temples in South of India. The union of Lord Shiva with his wife Parvati is celebrated with much enthusiasm. Besides, this celebration goes on for 13 days, so you can only guess how many rituals and traditions are practiced here. The idols of Shiva and Parvati are beautifully decorated just like a wedding occasion and there is a procession held as.
Rishikesh and Haridwar, Uttarakhand: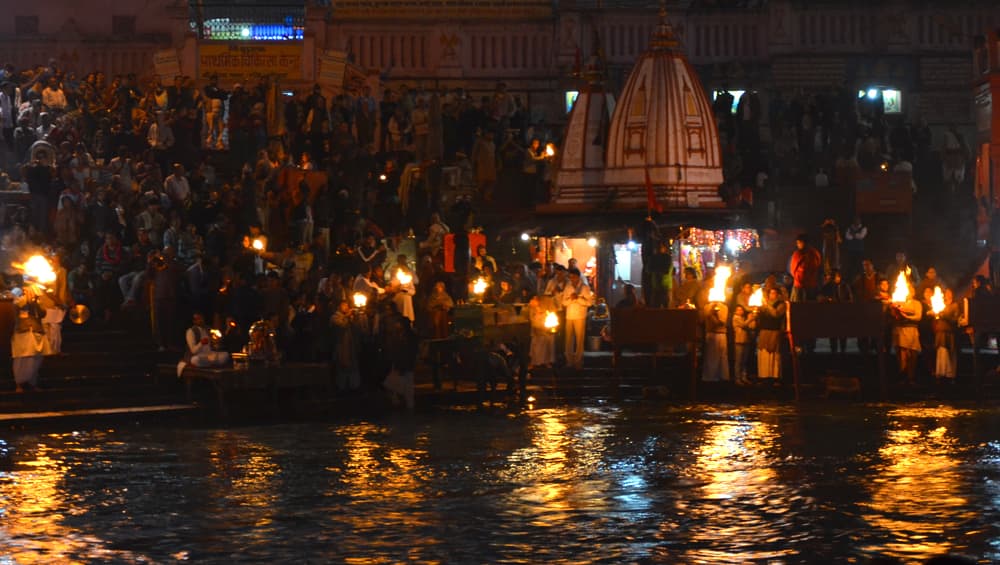 Both Rishikesh and Haridwari see an abundance of visitors during Mahashivratri. The land of Yogis sees an elaborate devotion of Lord Shiva even at other times. There are many temples here dedicated to him along the ghats and you can feel a different vibe in the air when you visit here. Har Ki Paur in Haridwar and Neelkanth Mahadev Temple in Rishikesh are the most important spots to visit here for Mahashivratri. The Ganga Aarti held here is one of the most popular tourist attraction and should definitely shouldn't miss it.
Ujjain, Madhya Pradesh: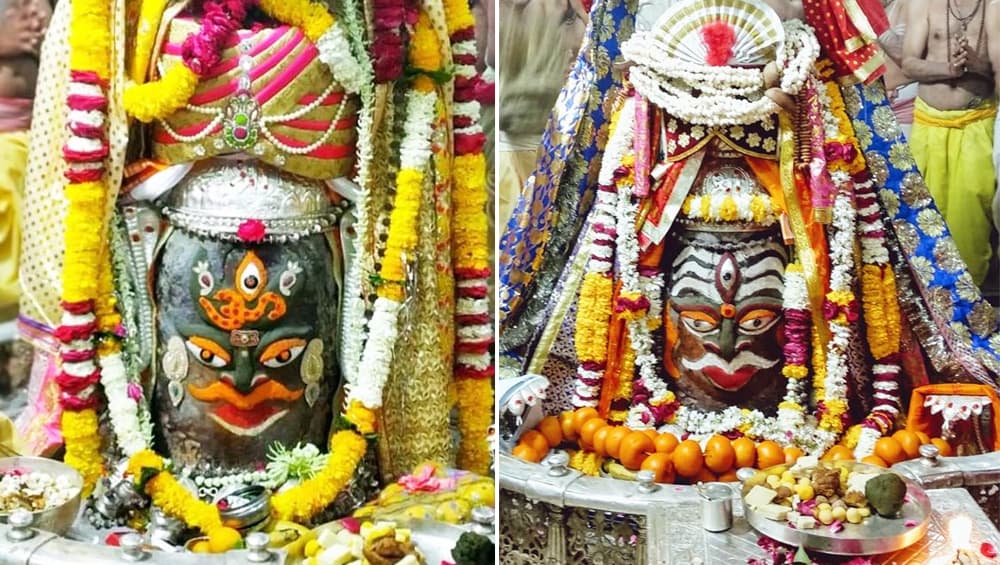 The Mahakaleshwar Temple in Ujjain sees a great celebration of Mahashivratri. It is among the 12 Jyortinlings and thus sees a vast number of devotees coming here on this day. Legend states, a demon named Dushana was torturing the inhabitants of Avanti area. Lord Shiva appeared from the ground to fight against him. And as the people here requested the Lord to stay, he decided to reside as the Mahakaleshwar Jyotirlinga.
The enthusiasm for celebrating Mahashivratri is felt across the country. Almost all Shiva temples have elaborate celebrations, from holding processions to meditations, different traditions are followed but the essence of ringing in the celebration remains. So if you want to revel in the religious as well as spiritual aspect of Mahashivratri, make sure you pay a visit to at least one of the above places.