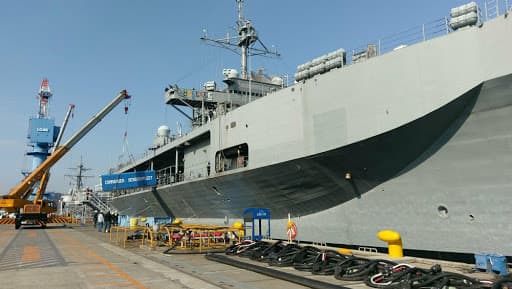 In India, the National Maritime Day is celebrated every year on April 5. Hundred years ago, on this day in 1919, navigation history was created when SS Loyalty, the first ship of The Scindia Steam Navigation Company Ltd travelled to the United Kingdom. It was a crucial step for India shipping history when sea routes were controlled by the British. India Ready to Work with Maldives on Strengthening Maritime Security: President.
The day was first celebrated on April 5, 1964. This day is celebrated to spread awareness in supporting intercontinental commerce and the global economy. The theme of the 56th edition of the National Maritime Day is "Indian Ocean-An Ocean of opportunity". This year, National Maritime Day 2019 awards will also be given for outstanding contribution to Indian Maritime Sector.
The National Maritime Day Celebrations (Central) Committee last year instituted the highest award to recognise and honour persons for their sustained and outstanding contribution. The Award is called Varuna Award and consists of a statue of Lord Varuna. The award ceremony will be conducted in Mumbai. Any person fulfilling the criteria of sustained and shall be eligible for consideration for the Award. Navy Chief Inaugurates 2nd Edition of Goa Maritime Symposium.
Meanwhile, last year, the theme of the National Maritime day was 'Indian Shipping- An Ocean of opportunity." In 2018, a fisherman from adjoining Palghar district, who saved 12 people from a sinking boat, has been selected for a prestigious award in recognition of his search and rescue efforts. Milan Shankar Tare, a resident of Satapati village, received the National Maritime Search and Rescue Award, instituted by the National Maritime Search and Rescue Board.