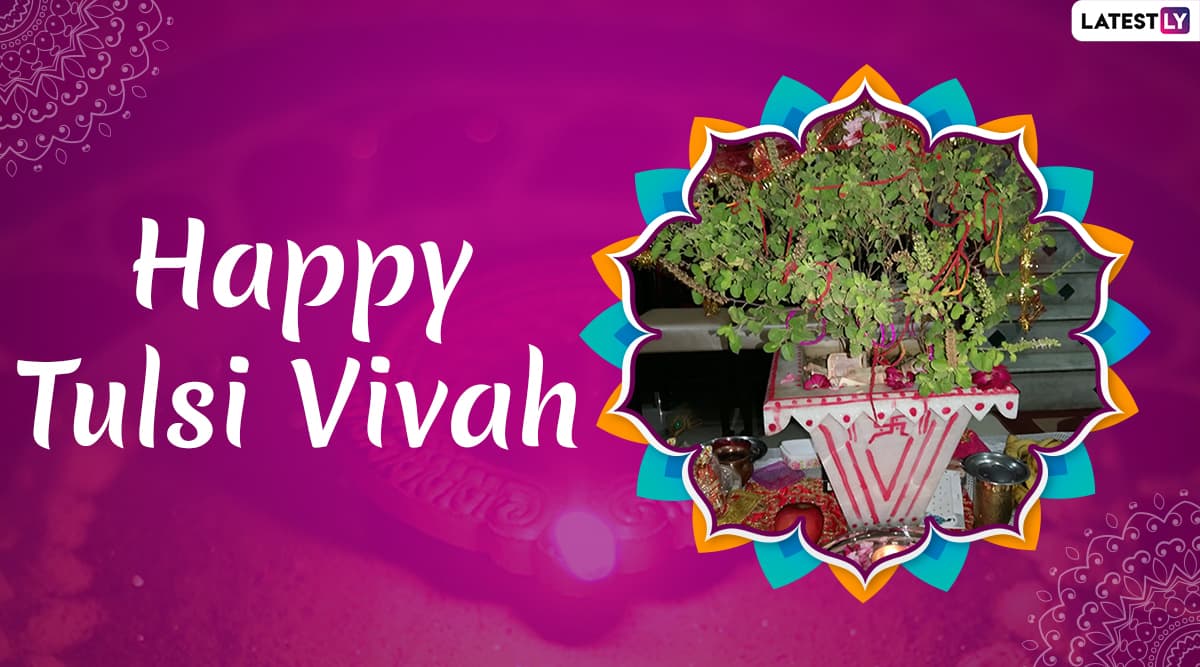 Tulsi Vivah is a ceremonial marriage between Tulsi, the holy basil plant, an incarnation of Goddess Lakshmi, and a black stone, believed to be Hindu God Lord Vishnu. The marriage is conducted on Day 12 of the lunar cycle or Dwadashi during the Shukla Paksha in the month of Karthik -- right after Ekadashi (Day 11 of the lunar cycle) in November. The ceremony is observed between Prabodhini Ekadashi and Kartik Poornima. Married women celebrate the day for marital bliss while unmarried girls keep the fast for good future husbands. Tulsi Vivah 2019 will be observed on November 9. Devotees wish each other on the observance by saying 'Happy Tulsi Vivah'. You can also wish others by sending Tulsi Vivah WhatsApp Stickers, Facebook Greetings, GIF Images, Tulsi Images, Instagram Pictures, SMS, Greetings and Messages. Tulsi Vivah 2019 Date: Significance, Mythology, Puja Muhurat Related to Ceremonial Marriage of the Goddess Tulsi to Lord Vishnu.
Tulsi Vivah is based on a Hindu legend where Tulsi was originally a woman named Vrinda who was married to Asura King Jalandhar. The King was known for using his powers for fulfilling his evil desires and it was his wife's devotion to Lord Vishnu which made him invincible. In order to destroy him, Lord Vishnu went to Brinda in the form of her husband and took away her celibacy. Following which, Lord Shiva killed Asura king Jalandhar in a battle. However, an angered Brinda cursed Lord Vishnu to become a stone named Shaligram and immolated herself on her husband's pyre. Lord Vishnu then converted her soul into a Tulsi plant and promised to marry her. Their marriage is called Tulsi Vivah. As Tulsi Vivah 2019 approaches, here is a list of messages and wish to send those observing the festival.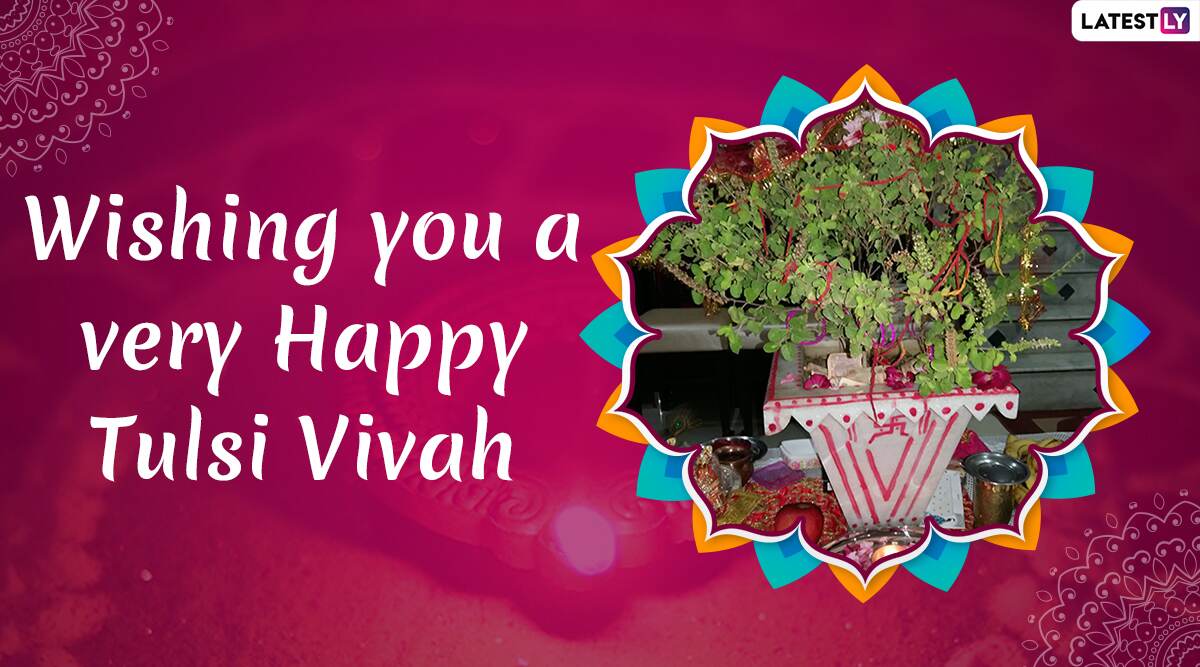 Tulsi Vivah WhatsApp Message Reads: Wishing you a very Happy Tulsi Vivah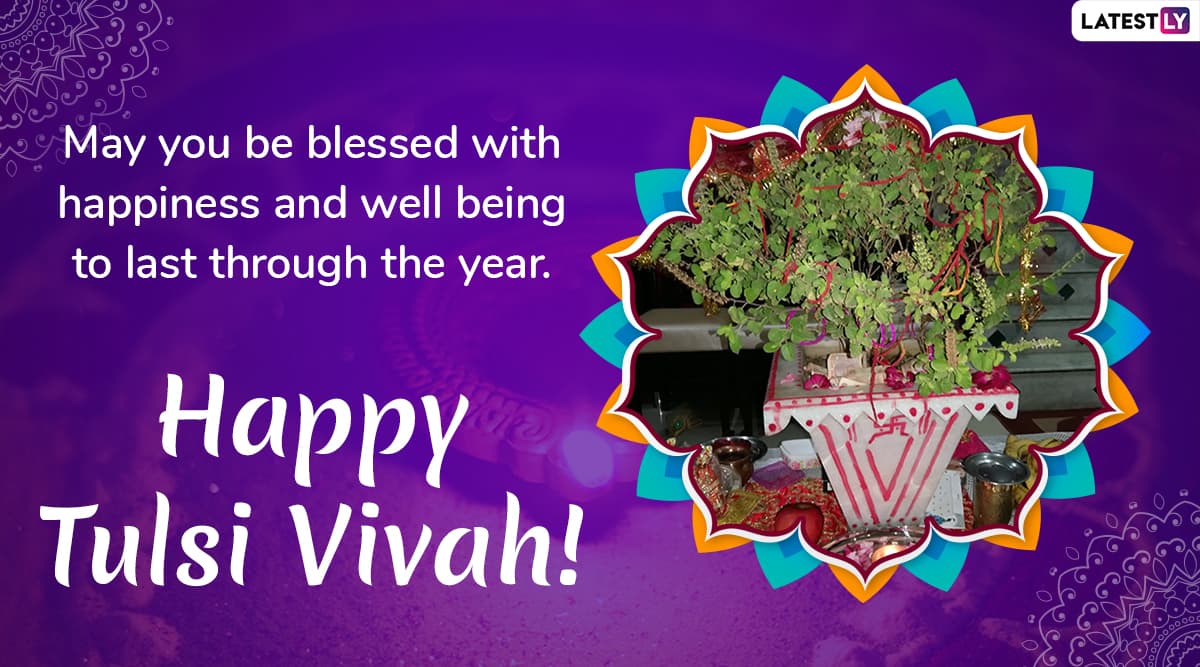 Tulsi Vivah Facebook Greetings Reads: May you be blessed with happiness and well being to last through the year. HAPPY Happy Tulsi Vivah!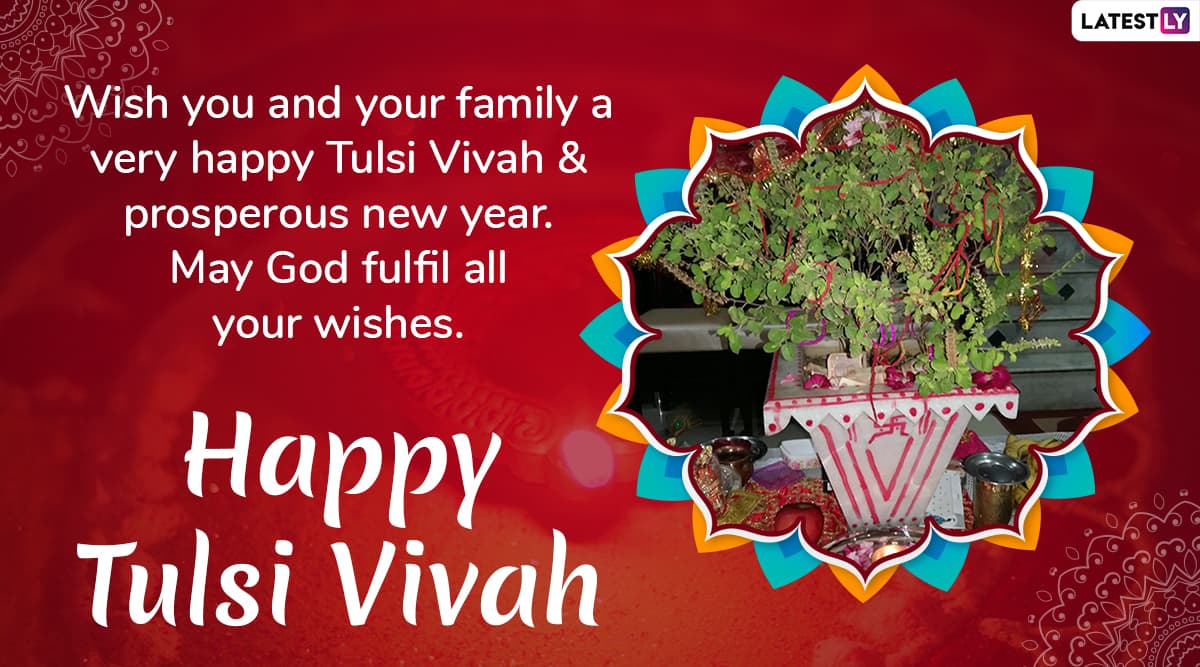 Tulsi Vivah WhatsApp Message Reads: Wish you and your family a very happy Tulsi Vivah & prosperous new year. May God fulfill all your wishes.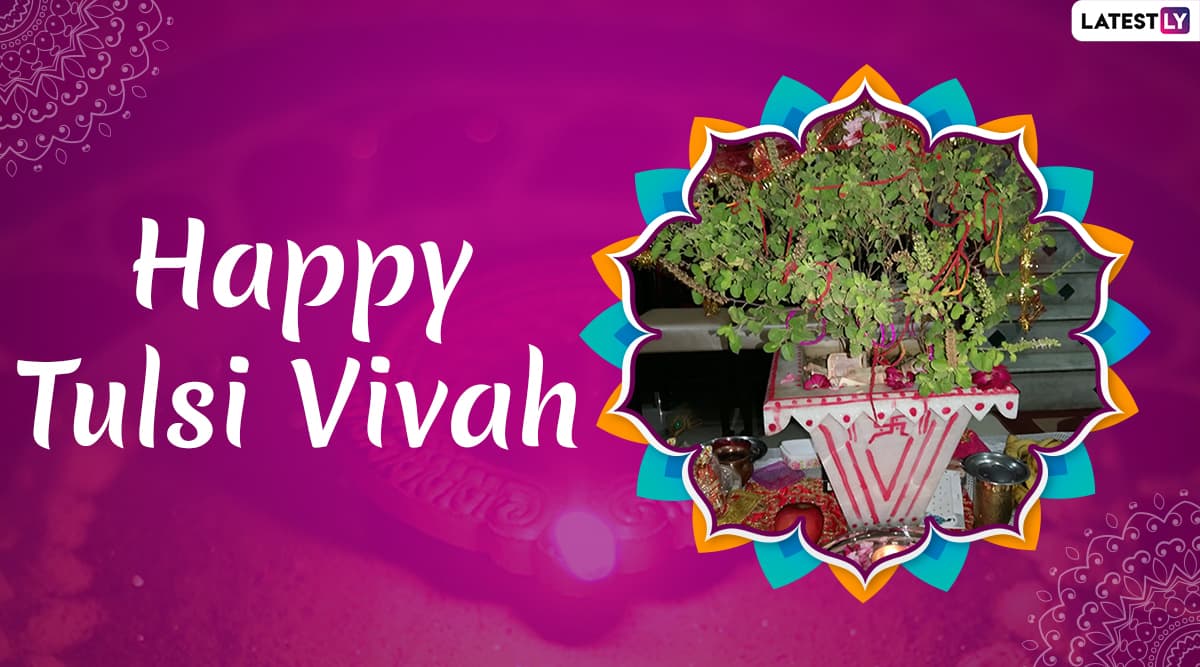 Tulsi Vivah Facebook Greetings Reads: Happy Tulsi Vivah
Happy Tulsi Vivah GIF
How to Download Tulsi Vivah 2019 WhatsApp Stickers
As WhatsApp is widely used as an instant messaging platform, people use the medium to send festival wishes and greetings. WhatsApp Stickers are also popularly used to wish on various occasions. You can download Tulsi Vivah 2019 WhatsApp Stickers from PlayStore for free and send it.
Tulsi Vivah is performed on the day when Lord Vishnu wakes up from his four-month-long sleep. It is believed that auspicious work commences on Dev Uthani Ekadashi. The Hindu wedding season also starts on this day. Devotees wake up early in the morning, take bath to observe a fast and meditate. A special sweet dish called Singhara is prepared on this day.