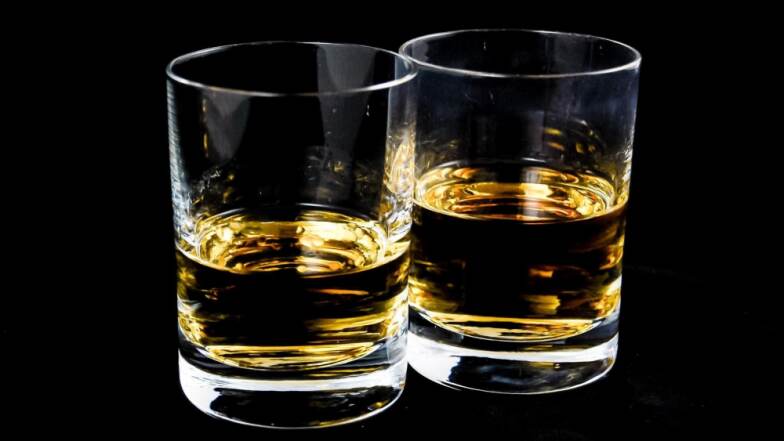 World Health Organization has released its Global Status Report on Alcohol and Health 2018 and the statistics look grim. According to the report, Alcoholism claims 3 million lives – one in every 20 lives – worldwide. Three-quarters of the total lives lost due to alcohol in the world belong to men. Closer home in India, the status is more disheartening. The status reports suggest that 2.6 lakh Indians lose their lives every year to alcoholism. But that's not the only shocking fact. Here are 5 disturbing facts about alcohol-consumption in India as per the global report.
1 Cirrhosis Is the Biggest Cause of Alcohol-Related Deaths
In India, alcohol causes death due to three main reasons: cancer, cirrhosis and alcohol-related accidents. Liver cirrhosis claimed a total of 1,40, 632 lives in 2016, making it the commonest cause of drinking-related death. Road accidents caused due to alcohol consumption came second with 92, 878 cases. And cancer was the third cause with 30, 958 cases of death in 2016. How Much Alcohol is Safe for Health? 'No Safe Level of Alcohol Consumption' Concludes New Study.
2 Men Suffer More from Alcoholism Than Women
The report mentions that in all the regions studied for the WHO report, women are "less often current drinkers than men." Women also tend to drink lesser than men. In India, of all the men above the age of 15 who were studied for the report, 9.1 percent suffer from alcohol-related disorders and 7.0 suffer from alcohol dependence. Of the total female data, the percentages for the same are 0.5 and 3.8 respectively.
3 Women Are More Successful At Lifetime Abstinence
More women than men are lifetime abstainers. Of the total female drinkers, 68.8 percent have been successful at abstinence for a lifetime. Only 38.1 percent among men have never touched alcohol in their lifetime. And in the past 12 months, 74.6 percent women and 48.6 percent men (former drinkers and lifetime teetotallers included) have been abstinent.
4 More Teenagers Indulge in Heavy Episodic Drinking
There is a worrisome 50.7 percent prevalence of heavy episodic drinking among teenagers between the age group of 15-19. The incidence is higher in male adolescents with 60 percent and lower in females with 24.6 percent.
5 Per Capita Alcohol Consumption Has Increased in India
The increase in the per capita consumption of alcohol in the WHO South-East Asia region has been attributed to the heavily-populated countries of China and India. The per capita consumption has gone up from 2.4 litres in 2005, to 4.3 litres in 2010 and to 5.7 litres in 2016 in India. Is Drinking Injurious to Health, How Much Alcohol is Safe to Drink in a Week?
6 India Will Clock 2.2 litre Increase in Per Capita Alcohol Consumption
According to the report, by 2025, the South-East Asia Region will clock the highest increase in alcohol consumption with an increase of 2.2 litres in India alone.
Apart from health, alcohol ruins relationships and livelihoods. India is the third-largest market for alcohol in the world with more than 62.5 million drinkers in the country. Liquor has been prohibited in a few states such as Gujarat, Kerala and Bihar to plug the national and domestic drain of wealth. "All countries can do much more to reduce the health and social costs of the harmful use of alcohol," said Dr Vladimir Poznyak, Coordinator of WHO's Management of Substance Abuse unit. Tackling alcoholism in the country will help achieve a number of health-related aims – such as maternal and child health, infectious diseases, non-communicable diseases, mental health, poisonings and injuries – of the Sustainable Development Goals.