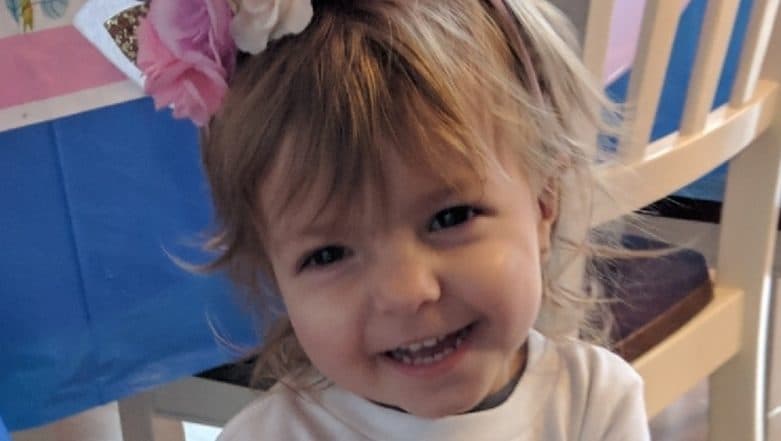 A two-year-old girl from the US has been diagnosed with a rare form of ovarian cancer and has been taking chemotherapy. McKenna Shea Xydias from Georgia was diagnosed with the malignant disease after she was rushed to the hospital for abdominal bloating and fever for many weeks. According to McKenna's Go Fund Me page, the doctors found a 14 cm tumour in the child's ovary. On February 18, she underwent surgery for the first time.
The doctors were able to remove 90 percent of the tumour as well as other cancerous implants. While one ovary and some parts of the small intestines had to be removed, the doctors kept one ovary intact.
But a week later, she was officially diagnosed with stage 3 yolk sac ovarian cancer and begun chemo on February 27. The parents were in disbelief, thinking how the small child could suffer from cancer of the ovaries. But days later, McKenna was operated upon again and 13cm of her small intestines were removed. Top Facts about Cancer in Children.
McKenna's mom and dad, both educators who have just recently started new jobs, are in desperate need of financial assistance. The couple also has two other children and are going through a lean period. Through the Go Fund Me page, the couple intends to raise $30,000 for McKenna's treatment.
What is Yolk Sac Ovarian Cancer?
Ovarian yolk sac tumour or cancer, also called endodermal sinus tumours are a rare but highly-malignant type of tumours. It occurs in children and youngsters. Research suggests that the outcomes of the disease are quite poor. The disease is fatal for the most part.
But with advancements in the field of chemotherapy in the last couple of years, survival rates of yolk sac tumours have improved.