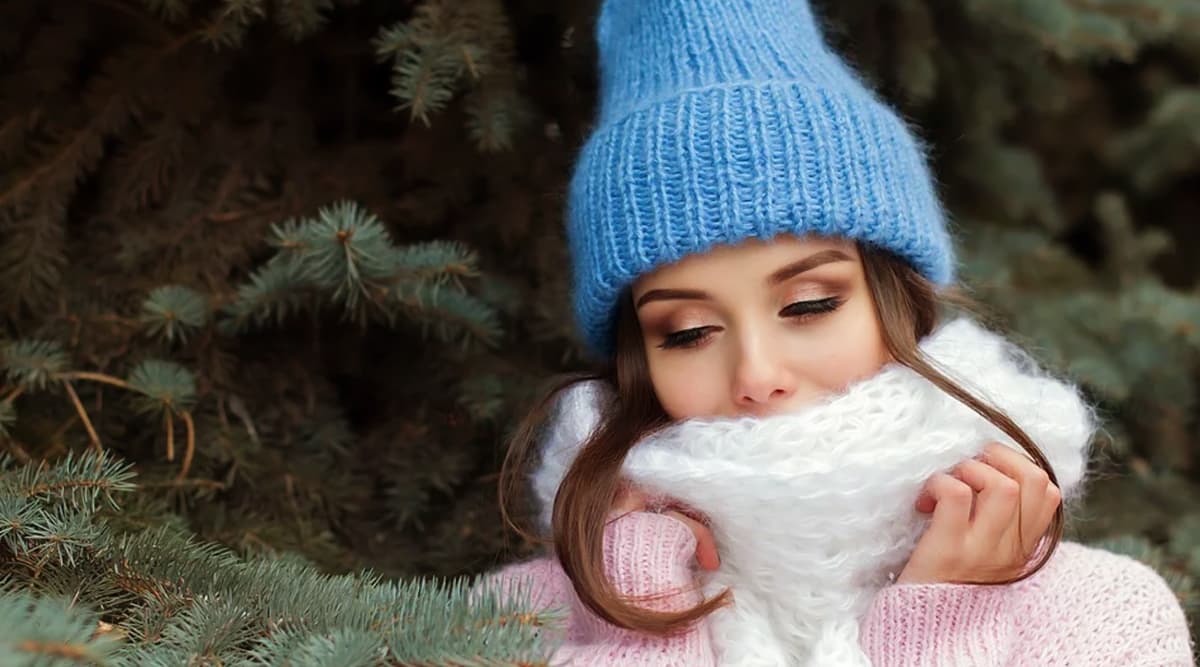 Winters have already started in most part of India and we can say that because we have already begun to feel our skin turn flaky and hair look like a frizzy mess. While winter is not all that bad because nothing matches the feeling of cosying up in a warm Rajai with a cup of coffee and some sort of comfort food. But when it comes to skin and hair, it is a battle. For some people winters actually works wonders for skin and hair but for some(especially the ones with dry skin), winter is a hard time.
Well, a healthy diet and a skin care regimen based on your skin type, should be your way to good skin this winter. Same with hair, you must follow a hair care routine that suits your hair type. Your hair and skin need extra nourishment during winters because the dry environment during winters steals the shine and moisture. Some people also experience uncomfortable static in their hair during winters. The chilly weather does bring in hair and skin problems, but what can we do about it, is easy and doesn't burn a hole in our pockets. There are ways that don't include buying expensive haircare and skincare products, to keep your hair and skin healthy this winter, check out:
Homemade Skin and Hair Packs
The expensive hair and skin care product claim to have ingredients that are easily found in our kitchen. Most of them advertise having turmeric, Kesar (saffron), almond oil,  Yoghurt, Milk, Tulsi (Holy Basil), Sandalwood and other similar items. Why go for a chemical-laced form of these ingredients, when you can easily whip up packs at home using the same ingredients at a much cheaper price? For skin, a pack including oatmeal powder, turmeric and curd work wonders! You can use it both as a scrub or a pack. For hair, aloe vera juice with crushed almond and eggs have shown great results. Not only will these packs make your hair and skin softer but will also bring a shine/glow without touching chemicals or burning a hole in your pocket.
Moisturisation
You must moisturise both your hair and skin. Dry hair and skin invite more hair and skin problems. Use healthy natural oils for your hair and facial oils for your face. You can use homemade butter or Makhan for smooth skin. Aloe vera can provide natural moisturisation to your skin and hair easily at home.
Healthy Diet
A balanced diet rich in fibre, protein and healthy fats shows on your skin. A healthy gut clearly reflects on your skin. Not only a healthy diet keeps acne and blemishes at bay but also bring an inner glow. Eating the right kind of healthy food and cutting down on unhealthy carbs also make your hair root stronger.
Hydration
During winters we tend to drink less water. Only when your body is hydrated will your skin and hair become healthier. Drink enough water or other healthy fluids such as homemade fruit juices and buttermilk.
Happiness
Finally, a stress-free life makes you feel healthier from withing. Stress is known to be the greatest contributor to hair fall and skin problems. Involve in self-care and put your happiness first!
Even though winters may make you lazier, try to at least exercise for 30 minutes in a day. Moreover, cut down on your winter food cravings and opt for healthier, wholesome, comfort foods instead of sugar-laden junk foods.