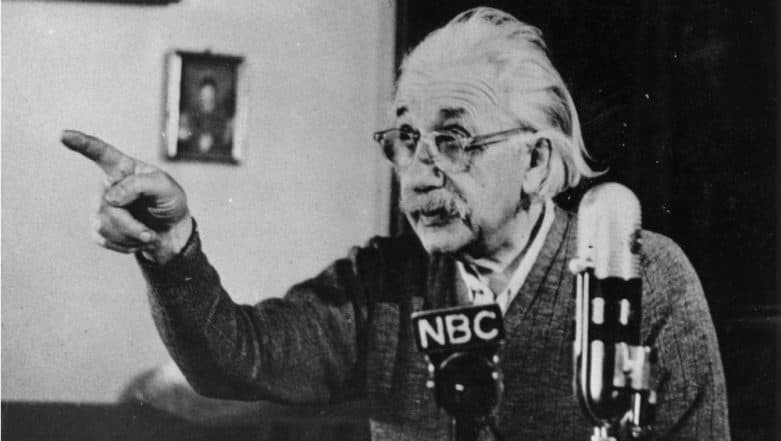 A letter written by renowned physicist Albert Einstein to an Italian woman scientist was auctioned in Jerusalem on Tuesday. The note was sold along with other letters written to the woman who declined to meet him. The auction house said that Einstein wrote the letter to Elisabetta Piccini, a chemistry student who lived one floor above his sister, Maja, in Florence. She was half his age.
The notes signed and dated October 1921 fetched USD 61,000 at Winner's Auction & Exhibition in Jerusalem. It reads, "To the scientific researcher, at whose feet I slept and sat for two full days, as a friendly souvenir." Winner's website says, "Einstein was very interested in meeting her. However, Elisabetta was introverted and too shy to meet with such a famous person."
Einstein outlined ideas dated 1928 for his 'Third Stage of the Theory of Relativity' was also sold at the auction which fetched USD 1,03,000. Another note of Einstein sold at the auction was a letter of encouragement he wrote to an American World War Two veteran who aspired to be a scientist. The 1946 letter written in Englished fetched him USD 6,100.
Last year, Einstein's Happiness Theory notes were sold at an auction for more than a USD 1 million in Jerusalem. It is believed that he gave the note to a courier service messenger in Tokyo. Reports also say that Einstein had scribbled the note in German and gave it to a bellboy as he did not have money to give him as a tip.