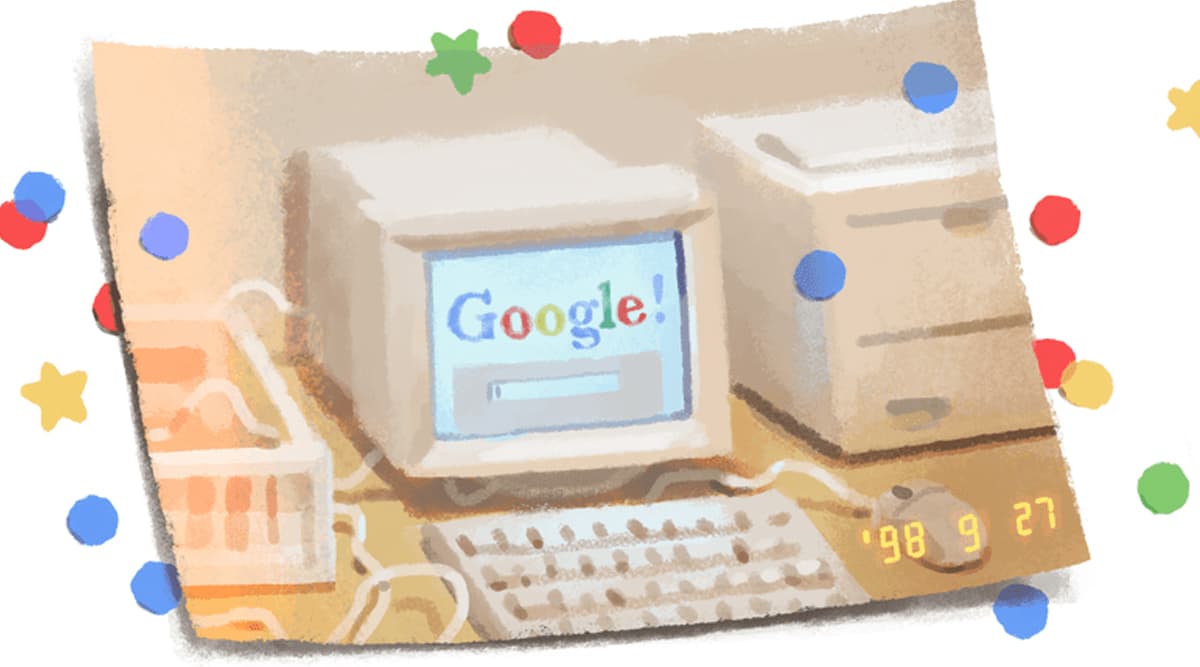 Google, the biggest search engine of all times turns 21 years on September 27, 2019. Yes, it's Google's birthday! The search engine was founded in September 1998 by two PhD students, Larry Page and Sergey Brin, in their dormitories at California's Stanford University. And marking the occasion, Google has dedicated a doodle for themselves with the caricature of a photograph showing a computer with Google browser on it. The photograph is dated September 27, 1998, which Google recognises as its birth date.
Larry and Sergey chose the name Google for their new project as it recalled the word 'googol', a mathematical term meaning '10 raised to the power of 100'. For their project, they published a paper about launching a prototype of a "large-scale search engine". In which the students wrote, "We chose our systems name, Google, because it is a common spelling of googol, or 10100 and fits well with our goal of building very large-scale search engines." Inspiring Quotes By Sundar Pichai, The CEO of Google.
Their goal was to "organise the world's information and make it universally accessible and useful". While they initially faced tough competition from search engines like Yahoo and Ask Jeeves, Google is today the world's most popular and used search engine. Its parent company Alphabet Inc was estimated at $137 billion last year. Today, Google is used all over the world in over 100 languages and answers trillions of search queries every year.
The date of Google's birthday has been changed multiple times in the past over the years. Until 2005, the birth date was stated to be September 7, marking the day it became an incorporated company. However, the company had actually filed incorporation papers on September 4, 1998. Since 2005, September 8 was celebrated as its birthday which was then changed to September 26 and now September 27.