Indian-origin Google Chief Executive Officer (CEO) Sundar Pichai was born on July 12, 1972.  Sundar Pichai celebrated his 47th birthday today. Pichai was appointed as CEO of  Google LLC on October 2, 2015. He was born in Tamil Nadu's Madurai. The Google CEO's father, Regunatha Pichai, was an electrical engineer, and mother, Lakshmi, was a stenographer. Google CEO Sundar Pichai in Mumbai to Celebrate International Women's Day 2019.
Pichai completed his schooling from Jawahar Vidyalaya in Chennai. He pursued his metallurgical engineering from the Indian Institute of Technology (IIT), Kharagpur. He then went to Stanford University to pursue a Master of Science in material sciences and engineering, and an MBA from the Wharton School of the University of Pennsylvania. Pichai joined Google in 2004 after working in engineering and product management at Applied Materials and in management consulting at McKinsey & Company. Google CEO Sundar Pichai Discusses Project 'Maven' With Pentagon Officials During Washington Trip – Report.
On 47th Birthday of Sundar Pichai, Here Are Some of His Inspiring Quotes:
Ouote Reads: As a leader, it is important to not just see your own success, but focus on the success of others.
Ouote Reads: Focus on education is a big strength. I want to see the young people focus on creativity and take more risks.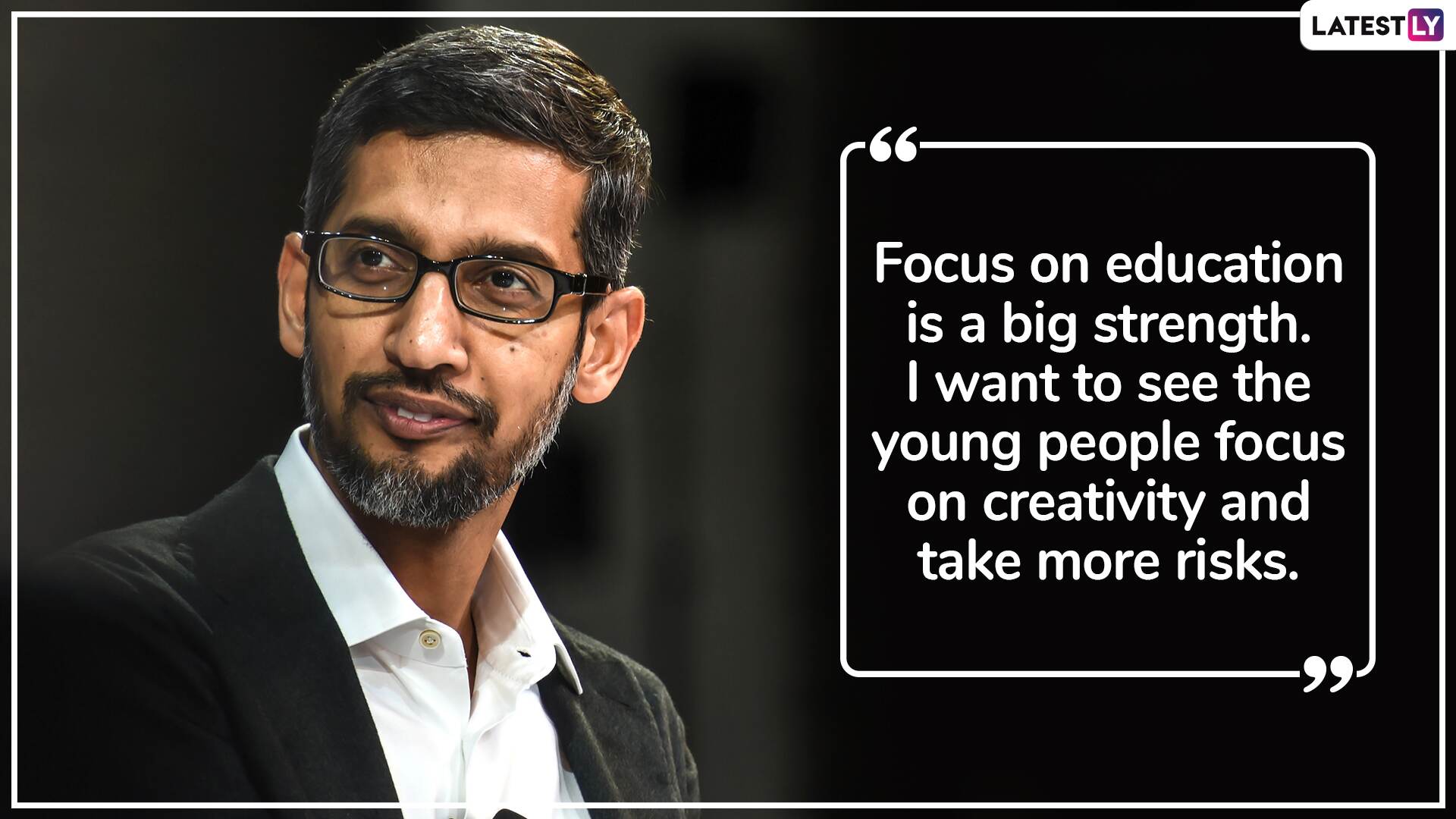 Quote Reads: Wear your failure as a badge of honour.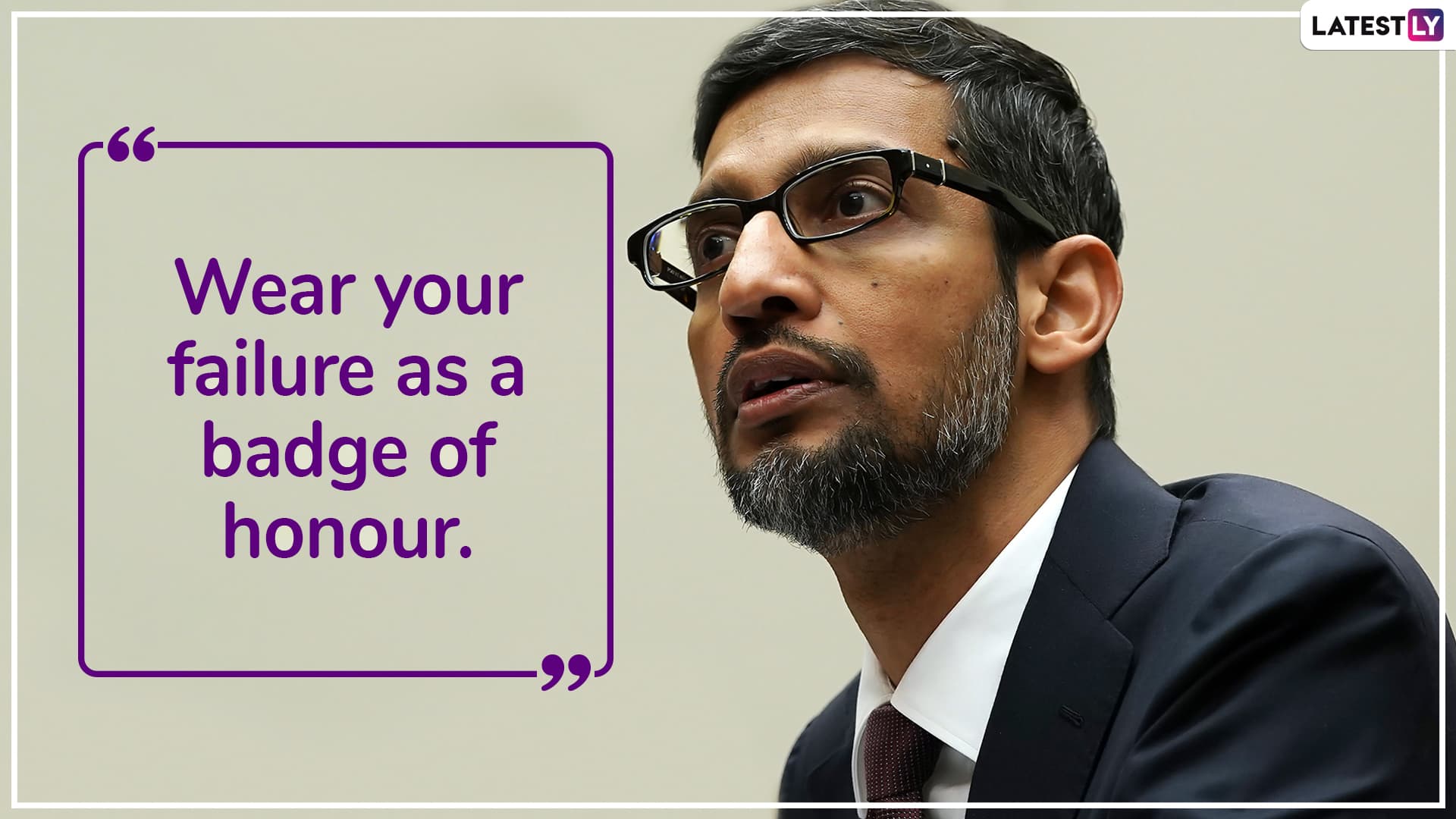 Quotes Reads: The right moral compass is trying hard to think about what customers want.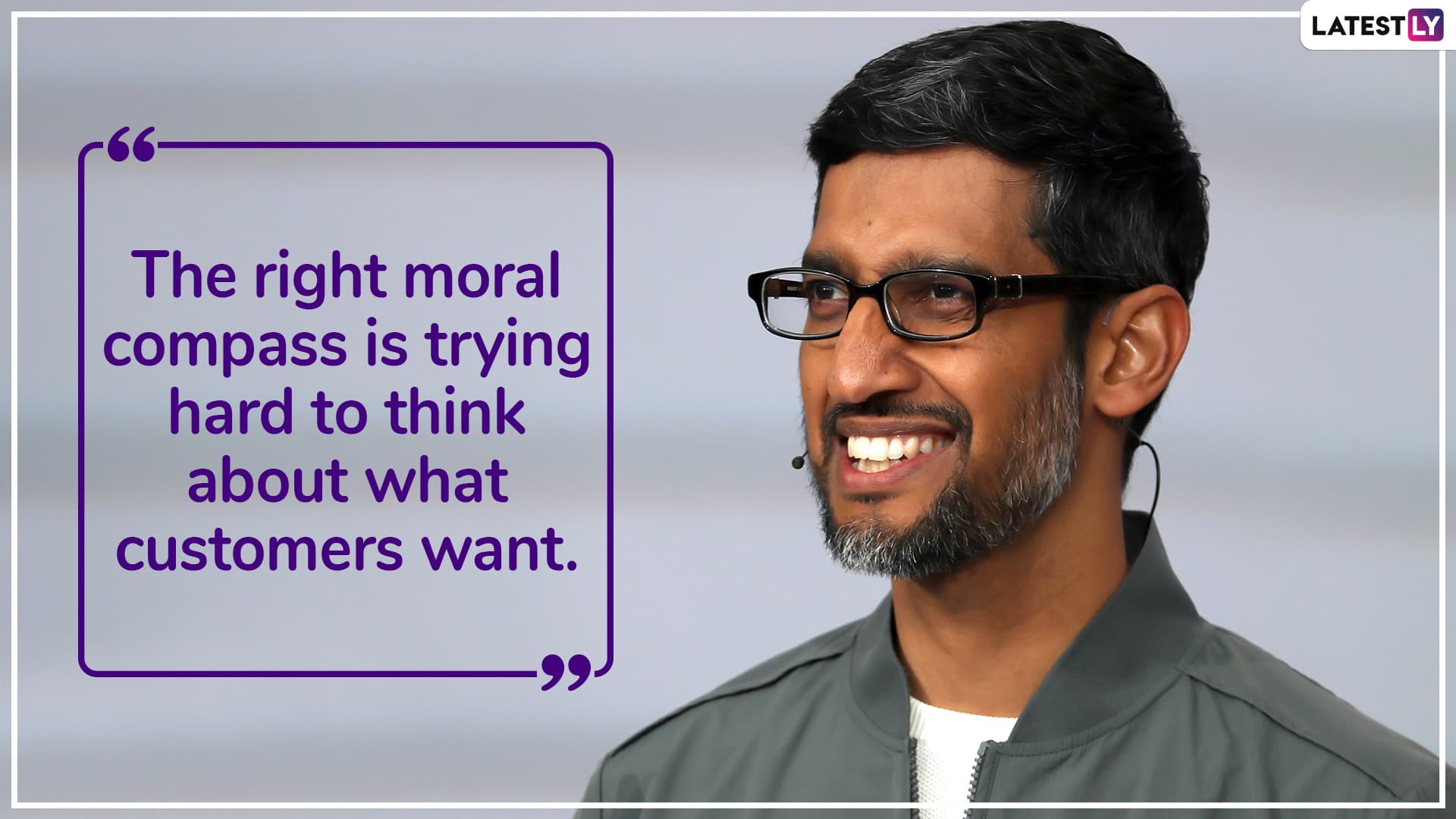 Quotes Reads: Should kids check phones at dinner? I don't know. To me, that's a parenting choice.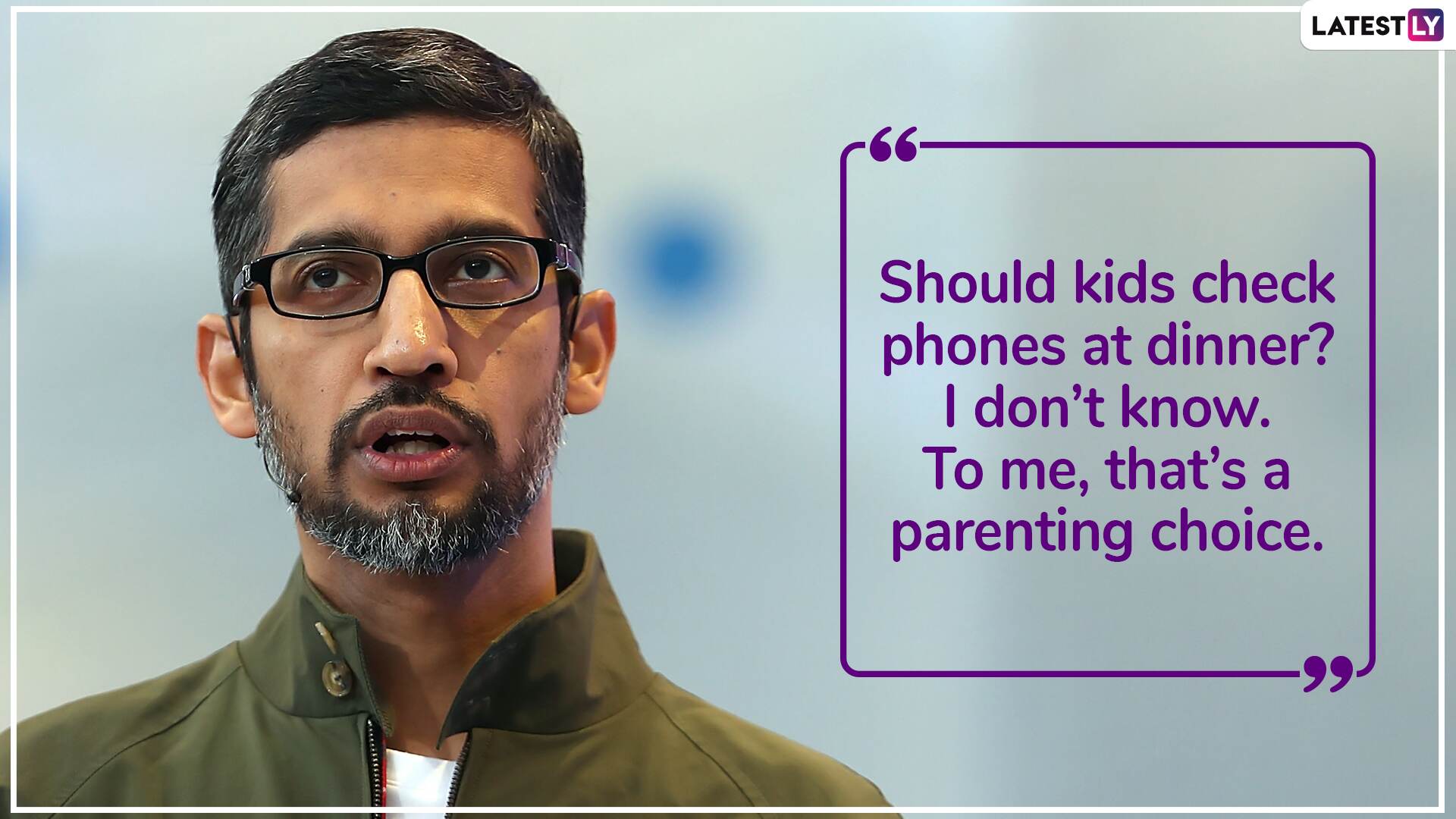 Quote Reads: In life don't react. Always respond.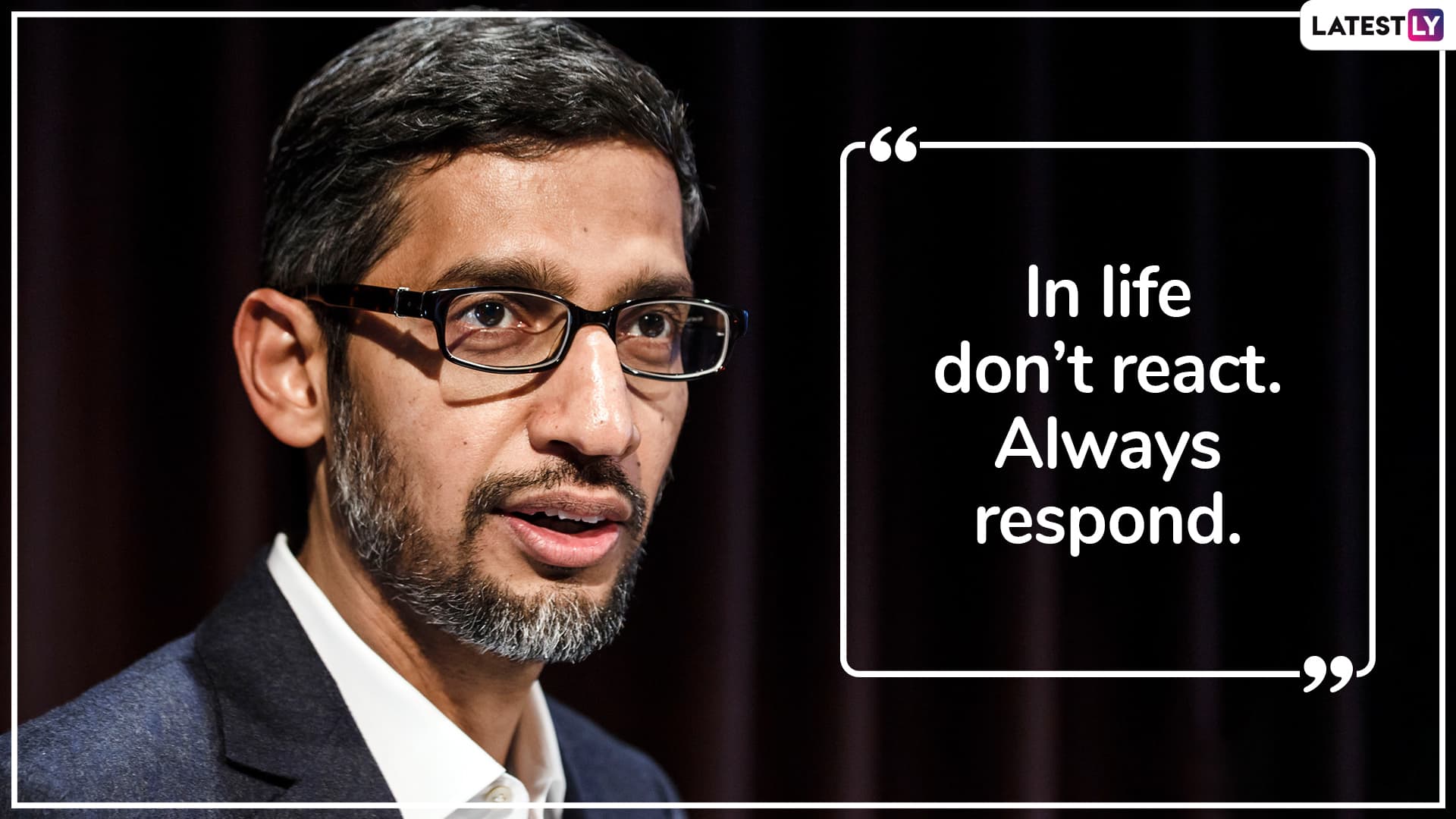 Pichai is largely credited for developing Google drive and Google Chrome. He also oversaw the development of different applications such as Gmail and Google Maps. Under the supervision of Pichai, Android was added to the list of Google products. He was selected to become the next CEO on August 10, 2015. Talking about his personal life, Pichai married Anjali and the couple have two children.
(The above story first appeared on LatestLY on Jul 12, 2019 08:30 AM IST. For more news and updates on politics, world, sports, entertainment and lifestyle, log on to our website latestly.com).