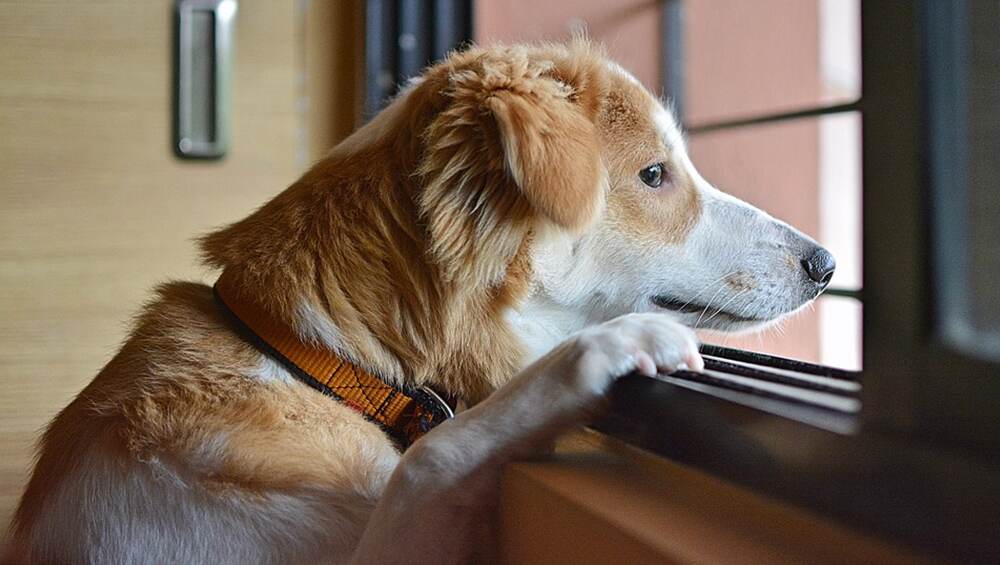 It is a heartbreaking moment for a dog who could not find its owner and decided to board the bus alone. The Staffie-cross stray reportedly boarded the First Bus in Bierley that heading toward Bradford, West Yorkshire and sat on it all on her own. Fellow passengers looked after the pooch before staff came to take her to a rescue centre and waits for her owner to take her home safely. However, that did not happen yet, and the hunt for the dog's owner is on. As the picture of the sulking pooch appeared online, people began to offer help, and some even are ready to adopt her. Adorable Dog Goes Viral For Balancing Objects on His Head! See Pictures of Harlso Perfectly Holding Everything From Roses to Doughnuts!
The viral picture has been taken by Gemma Burton, who was on the same bus when the pooch got abroad. Burton was quoted in Yorkshire Evening Post saying, "She did try and get off the bus at one point but it was on the busy main road, so we got her to stay on and someone stayed with her on the bus before she was taken off at Bradford Interchange." Staff had to remove the poor dog 20 minutes later when the bus reached the final stop in Bradford city centre. The lonely pooch was then taken to a nearby kennel of the rescue charity called Yorkshire Rose Dog.
View Viral Pic:
Britain's SADDEST dog! Heart-breaking photo shows sullen Staffie-cross stray who boarded bus ... https://t.co/xdGsy1tDQU via @MailOnline

— maura mc phillips (@mauramcphillip2) October 19, 2019
No reports of the dog's unison with her family have yet been reported. Wearing a red body harness with gold detail, the lonely pooch eagerly waits for her owner. The dog will stay for seven days at the rescue charity that will allow her owner time to come forward for her. We hope that she is reunited with her family soon!